When the snow starts falling, you know you can rely on John Deere equipment to help you take care of the cleanup once the storm is over. There is a wide array of attachments and machines to choose from, regardless of the size of the job.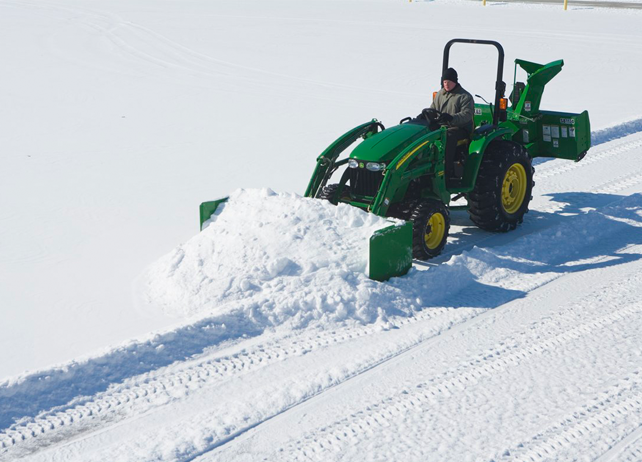 Here are some snow removal tips you can keep in mind as you prepare for cleanup with a front blade, rear blade and materials bucket.
Insert the loader carrier into the top hangers on the front blade, then lift and roll back the carrier. The front blade should fall into place.