The John Deere 9560 STS is a part of the 60 Series STS combine line, which means it's designed for high performance and any crop condition. Its Single Tine Separator (STS) system makes for easy crop handling while providing top quality of harvested grain.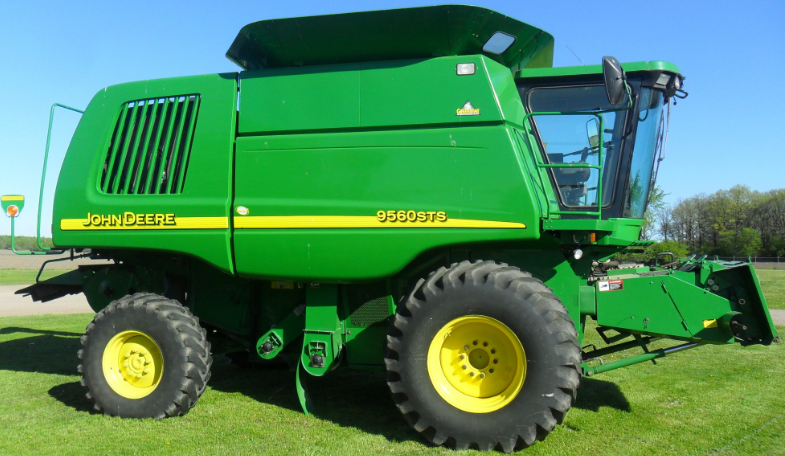 Let's take a look at some of the specs and key features of the John Deere 9560 STS and how it helps operators on the job.
Engine Air Scoop
The engine has air scoop advanced cooling technology. This provides continuous cool air to the engine and engine deck compartment. The radiator fan of the John Deere 9560 STS directs air over the engine as well, which helps reduce the amount of debris that gets caught in this area of the combine.