Each new year brings with it the potential for newer and better innovations and here at John Deere, we like to think our ag equipment will be no different! So join us as we look through John Deere FarmSight and farm equipment that stands out.
FarmSight™ also continues to make strides as innovation progresses in 2013. There are many products that make up FarmSight™, all meant to support you and your machine by streamlining the process of farming.
One of the products that helps accomplish this is JDLink. The major step JDLink is taking in farm technology is the automatic transfer of data. In the past, data would be collected gradually and the customer would review it on more of an annual basis. But, with these new improvements, the JDLink software can be fed in real-time. This improves efficiency since a manager can read the software with increased frequency, ultimately letting the operator know what he or she could be doing better.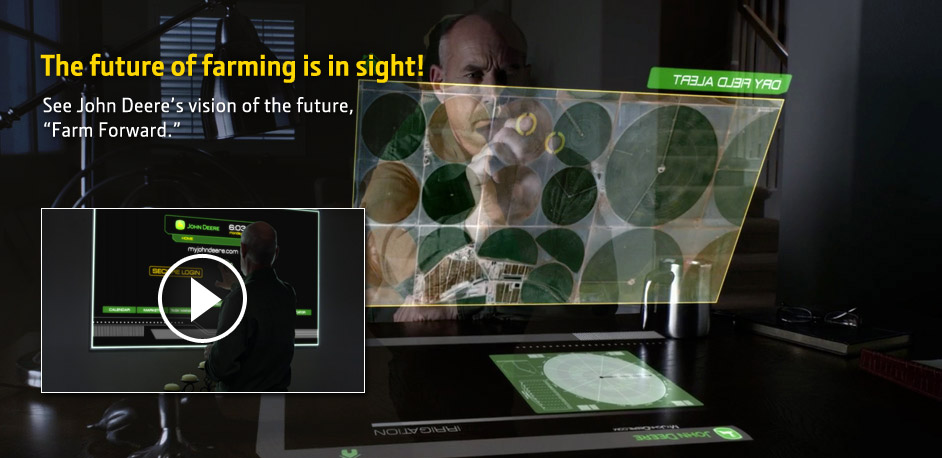 6M Series Tractors
We can start by checking out the all new 6M Series tractors. As they say, "M" is for muscle and that's exactly what you'll get with these utility tractors. They are equipped with PowerTech engines, and have 105- to 125-horsepower.  The 6M Series is also quite versatile; these utility tractors can perform a variety of tasks ranging from commercial mowing to hay baling to snow removal.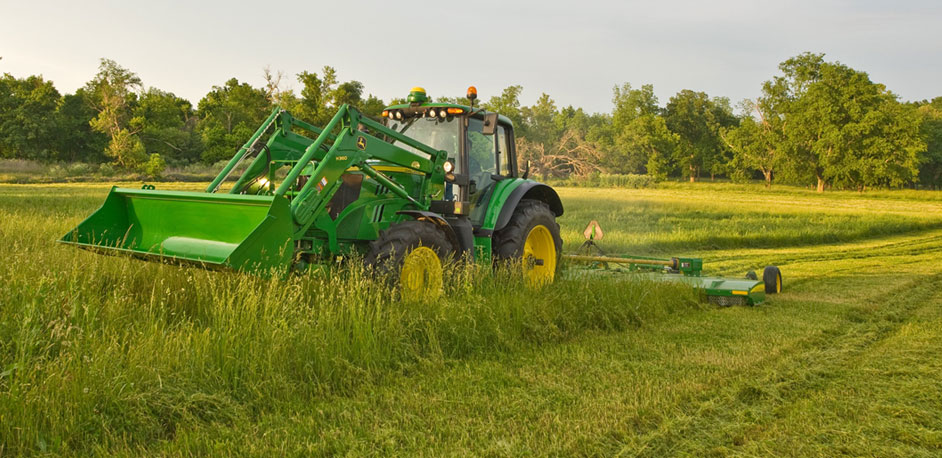 7080 Series Self-Propelled Forage Harvester
John Deere ag equipment reaches new heights this year with our forage harvester. The 7080 Series self-propelled forage harvester boasts an improved kernel processor as well as a superior measuring system.
The kernel processor is an intermeshing disc design that increases the processing surface by 270 percent, producing high quality silage and won't slow down your harvest. Another great feature of this machine is HarvestLab™ Constituent Sensing, which gives you a real-time measurement of protein, starch, and moisture among other variables found in your harvest. This will help you manage your feed costs and help you save money.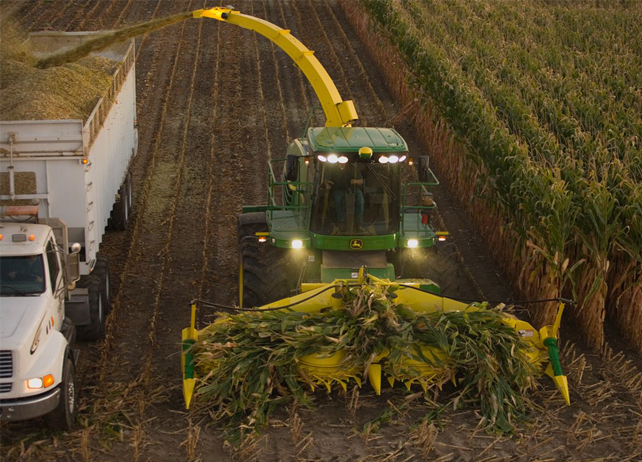 From the Washington wheat fields to the fields of Iowa, new and improved John Deere agriculture equipment will be available for everyone this year. A new year signals a time of change and, here John Deere, we're ready with some changes of our own!
If you enjoyed this post, check out more like it on our Facebook page!