A one-row cultivator is an implement that attaches to the rear of a tractor, allowing the operator to drive over the top of a row in a garden while the tines cultivate the soil on either side of the row.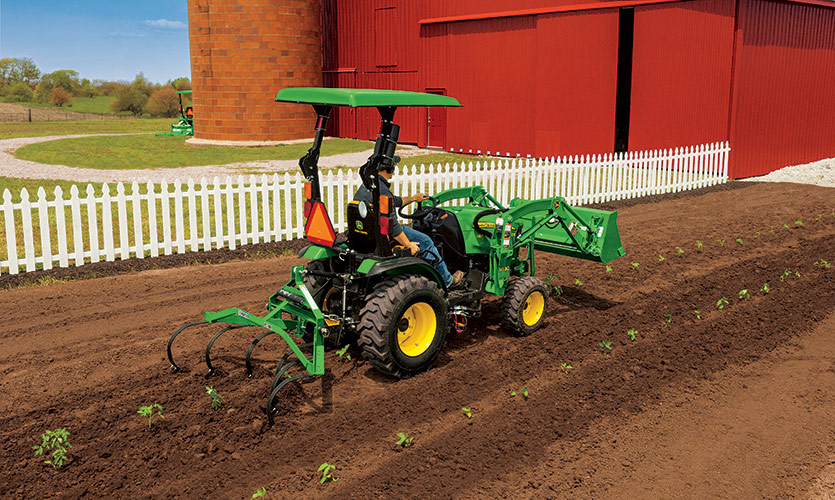 Frontier's one-row cultivator comes standard with six C-shaped tines that are attached to the frame of the implement with bolts that allow them to be adjusted horizontally. The Frontier one-row cultivator is best matched with tractors that have between 25 and 45 horsepower.
Now that we know a little more about the one-row cultivator, let's take a look at what it's used for.