The John Deere F4365 High-Capacity Nutrient Applicator is now available to producers who want to apply lime and fertilizer more effectively during the workday. With its improved dry spinner spreader, it's designed to take on several cubic feet with more accuracy than ever before.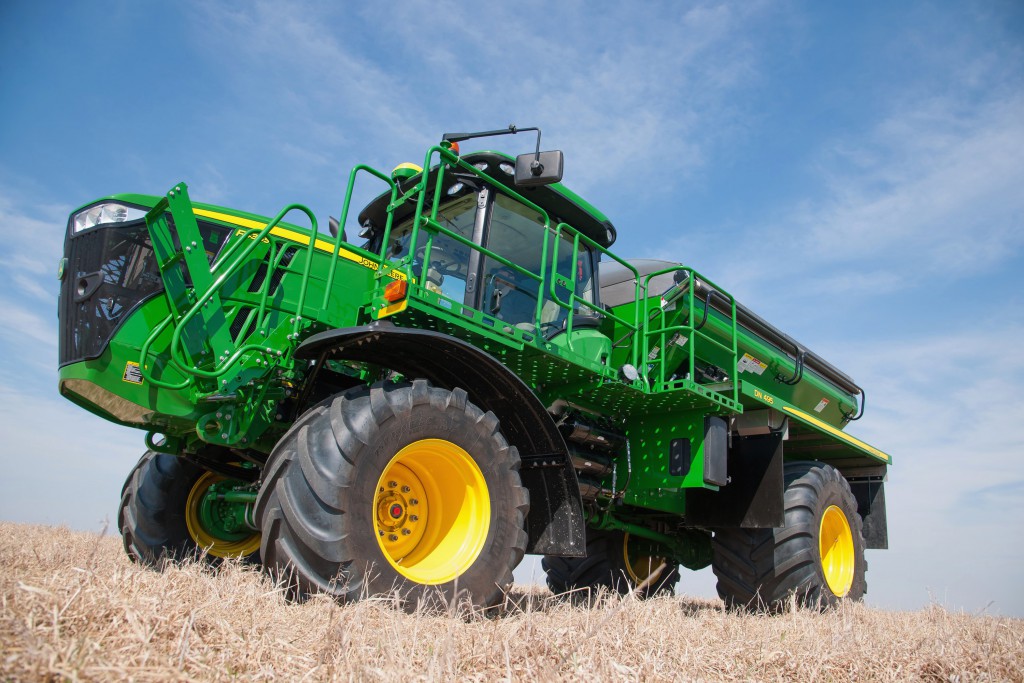 Let's take a look at some of the key features of the John Deere F4365.
9.0L PowerTech™ Engine
The John Deere F4365 comes with a PowerTech engine which is combined with Infinitely Variable Transmission to provide up to 365 horsepower. When necessary, it can give operators a maximum of 400 peak horsepower to take on any job.