If mowing quickly and efficiently is important to you, the John Deere X330 Tractor with its 42-inch deck might be a great fit. This mower is designed to help you get the job done faster with a 20 horsepower engine, and you can rest assured that its durability is on par with other John Deere models.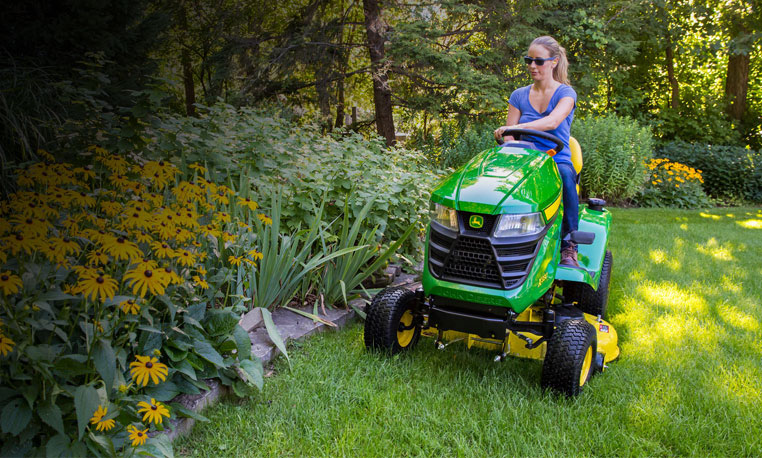 Let's take a closer look at some of the features and benefits of the John Deere X330.
Low-Effort Steering
Steering the John Deere X330 requires little effort, and it has a 14-inch diameter steering wheel for improved leverage. Its 16-inch turning radius allows you to easily maneuver the machine around the yard.