Keeping Busy During the Off Season: 4 Winter Farming Tips
December 2, 2013
by Machinefinder

In some parts of the country, winters are mild enough for crops to be grown throughout the year.  But, in other areas, farmers work the land during the prime farming months (with planting typically beginning in April and harvesting typically ending in November) and use the winter to focus on other responsibilities.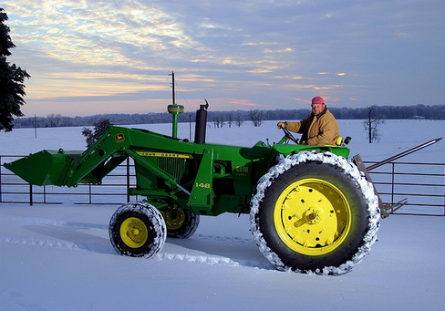 So how can farmers keep themselves busy during the off season?  Here are 4 winter farming tips:
Catch Up on Records and Bookkeeping: Farmers can use the off season to review the data they've collected throughout the farm year, including crop yields, notes on weed and insect controls, crop timing, and weather results.  Once they've gathered all of the information together, they can look for trends and correlations and use what they've learned to make decisions for the coming year's crop.