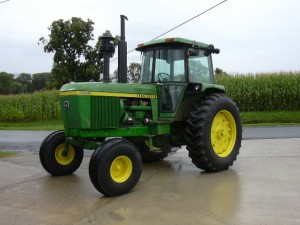 At the recent Emanuel County, Georgia, Bicentennial, the Emanuel County Historic Preservation hosted discussions from regional farmers who have seen a change in the agriculture land in Georgia through the decades, the Swainsboro News reports.
According to the media outlet, Doug Bennett, a nephew of the region's famed "Bennett Boys," spoke at the event, giving a first-hand account of what it was like to grow up on a farm. He stated that when Frank Bennett and Peggy Johnson married and started the farm, they did not know how far the business would take them. As the years went on, everyone in the Bennett family would have first hand experience with the agriculture land in Georgia.
The farm started in the Garfield area of Georgia in the late 1920s, and by the 1930s, the operations felt the grip of the Great Depression, forcing them to pick crops by hand and perform work that would typically be done by tractors with simple hoes. By 1944, the business had remained afloat, however the family behind the farming practice decided it was time to uproot for better soils.
The family moved to a farm in Nunez that was a far cry from their first operation – a large house with electricity, indoor plumbing, out buildings, shelters and a windmill with a 150-gallon water tank.
"In the early years, all our farming was done with mules and manpower. We would hook a doubletree or singletree to a plow and work the mules all day from dawn to dark," said Poke Bennett, one of the Bennett Boys.
The family had grown, and so had the operation, he added.
"At one time, we had a 40-mule farm. When we plowed mules, we were responsible for watering and feeding the mules you used that day. Daddy began to rent land all over the place–Summertown, Norristown and around Nunez. We got our first tractor about 1948-49 and used it mostly to break up ground."
Now, brother Doug uses an entire fleet of John Deere tractors, including the massive 2007 John Deere 7830, which is outfitted with air conditioning, automatic steering and an 18-foot harrow. One of his favorite tractors, he said, was his 1976 John Deere 4430.
According to Tractor Data, the John Deere 7030 was produced from 2007 until 2011, until it was replaced by the John Deere 7230R.
Image Courtesy Of: www.autopictu.com
You might also like: