I'm guessing most of the 1,300+ folks in attendance at last Friday's farm estate auction in North Judson, IN came away talking about the 1971 John Deere 4020 diesel, console, power shift tractor with approx. 5,500 hours that sold for $20,000 on a farm estate auction in northwest Indiana on  1/11/13 . Very strong price (see pic below):
Sweet used tractor. Strong price.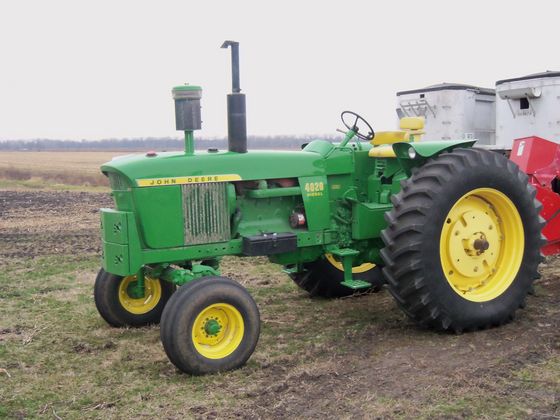 But after visiting with auctioneer Steve Feldman with Ball Auction & Realty, Inc., I was likewise impressed with what the 2004 John Deere 4710 sprayer with 2,126 hours (90′ boom, Norac boom leveling system)
that sold for $112,000.
"The owner paid $100,000 for it a few years ago," said Feldman.
So older, with additional hours on it, but it sells for more money now. Boy have I heard that tale more than a few times here the past 6, 12, 18 months.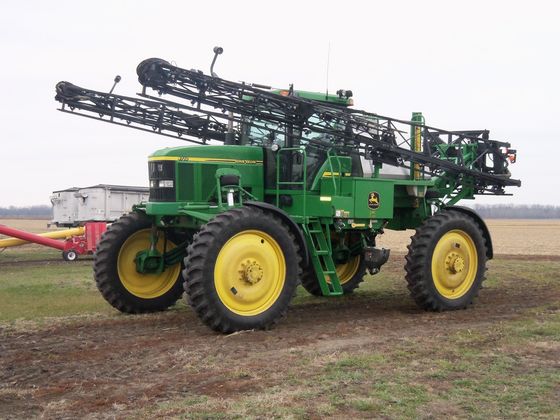 Oh, one more for you from this farm estate auction January 11, 2013 in northwest Indiana…a 1952 John Deere G tractor. Very nice shape. Want to guess how high it sold?
$12,500.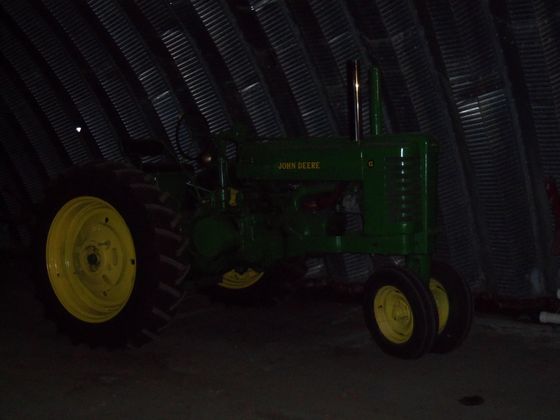 About Machinery Pete: Greg "Machinery Pete" Peterson has been working in the agricultural industry for 21 years and details agricultural equipment prices and trends at his website, Machinerypete.com. Greg also writes columns for Successful Farming magazine, Implement & Tractor magazine, Agriculture.com web site and also appears on the Machinery Show on RFD-TV.
If you enjoyed this post, check out more like it on our Facebook page!