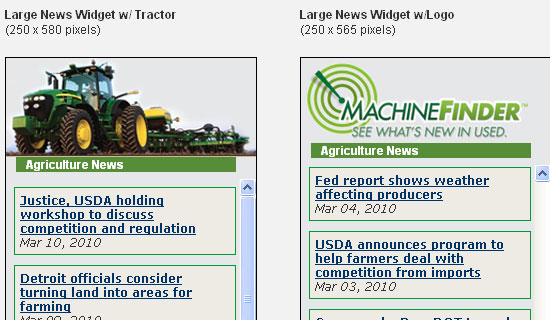 We're excited to be launching a series of farming and agricultural news widgets for site owners in the industry to place on their respective websites.
Our news widgets can be used as tools for providing content that is relevant to your website audience. The copy-and-paste code makes it easy to add our widgets to a side navigation bar or directly on a single web page.
Right now we've created four different templates but are looking to create more as we receive feedback from our community. Please feel free to send your thoughts and suggestions via the comments below. Thank you and wishing you the best success with your business!
Want more news? Make sure to check out our farming and agricultural news page on MachineFinder or subscribe directly to the news RSS feed.
You might also like: