Following a cold winter, crop fields can often feel like concrete, and planting can seem to be months away. However, the reality is, crop producers often times take to the fields starting in March to get the year's crops in the ground. Before the planting process can begin, the soil needs to be tilled, and with help from the full series of John Deere Disks, tilling any acreage of soil (even when it seems to be hard as a rock) can be accomplished in a stress-free manner.
So, as tillage season is just around the corner, let's take a look at the various models and a few features of disks offered by John Deere.
The 670 features a one-piece welded steel frame with adjustable front and rear gang angles that help deliver results regardless of the soil type.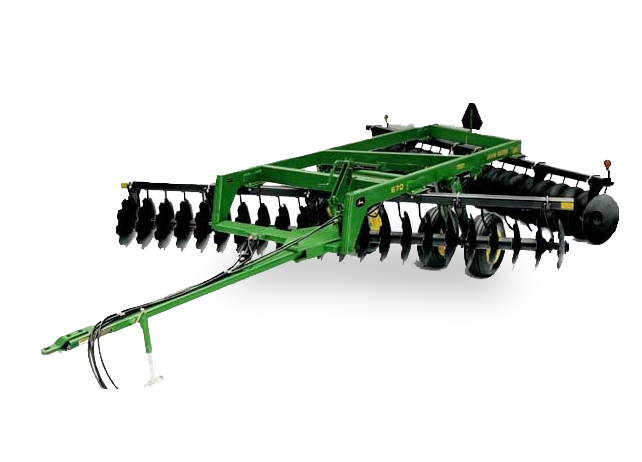 The 225 includes welded mainframes and triple-sealed ball-type bang bolt bearings deigned for reliability. The adjustable hitch allows operators to position the disks to work directly behind the tractor or offset to either side.
The available 9-or 11-inch spacing on the 425 Disk is perfect for primary tillage in stalks and stubble. The one piece welded mainframe ensures success even in rough conditions.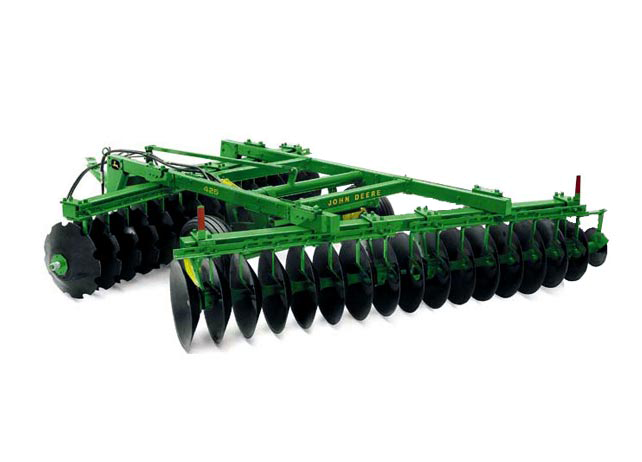 2620 Three and Five-Section Tandem Disks
Models ranging from 20'9" (perfect for 6R Series tractors) to 49'3" (9R Series Tractor), the 2620 Disk is a great tool for loosening the top 3 to 5 inches of soil. This allows the soil to warm faster and gives the planter an opportunity to place seeds precisely for max. germination.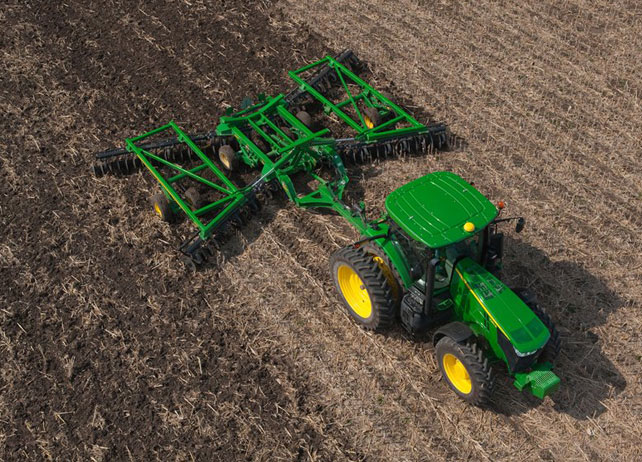 2623 Three and Five-Section Tandem Disks
Available in the same size ranges as the 2620, the 2623 Disk is a versatile tool that can be used for primary or secondary tillage. This is the ideal disk for growers with light to medium soils, like those located in the Corn Belt and southern states.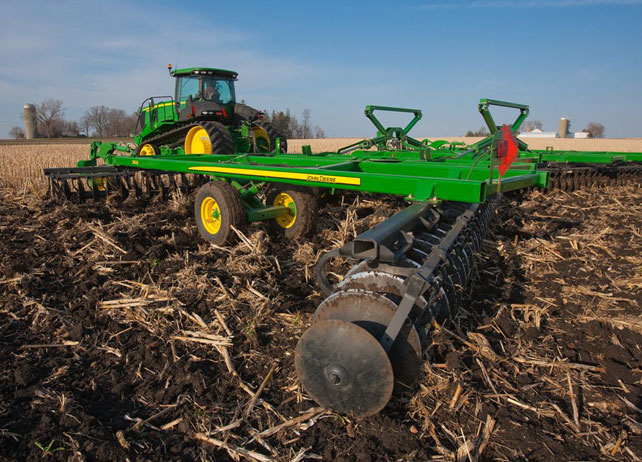 2625 Three-Section Tandem Disks for Primary Tillage
The 2625 is the largest in the 2600 Series, and thanks to weights up to 289 lbs. per blade and working depths up to 8 in., neither compaction nor last year's leftovers will interfere with a well-prepared environment for the planting season.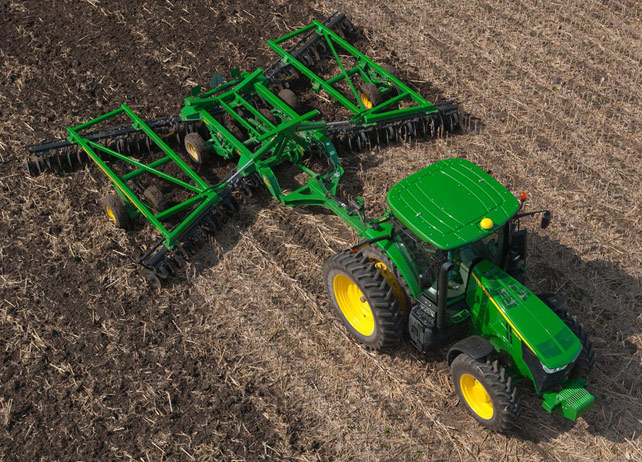 Each of these John Deere Disks give operators looking to till their fields an option that's a perfect fit for their operation. If you enjoyed this post and would like to see more like it, feel free to connect with us on Facebook or Google+!
You might also like: