Much like any industry, technology's presence within agriculture has aimed to increase convenience and save time for adopters. The latter is likely responsible for technology's growth within agriculture, an industry where time IS money. Mobile devices have played a significant role in technology's penetration into farming life, and have become an essential piece of today's successful operations.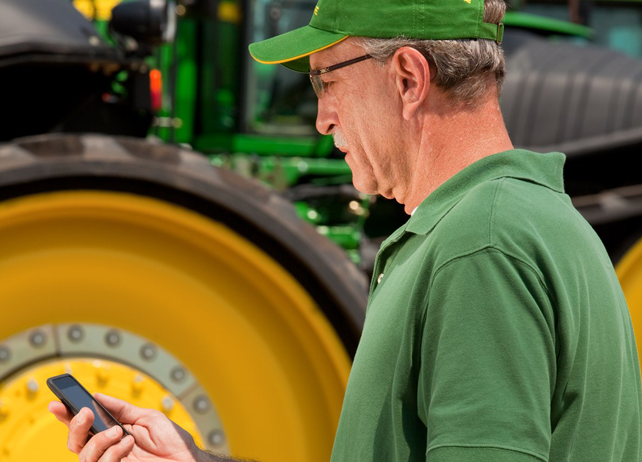 In fact, statistics show that 94% of farmers own a smartphone or a mobile phone. In 2012, it was reported that nearly half of American farmers were using a smartphone such an Android or iPhone, up from just 10% in 2010. Many other farmers have tablets like the iPad. The convenience of these devices and ability to go wherever farmers go make them a valuable tool, enabling them to stay connected with the industry while working, and more importantly, thanks to recent innovation, connect with their machines in the field.
As the harvesting season rolls on, we wanted to take some time to highlight John Deere's "GoHarvest" mobile application and share how it connects farmers with their combines from the palm of their hand.
About GoHarvest
Available on Google play and iTunes, the GoHarvest app allows T-Series, S-Series, and W-Series combine operators to fully optimize their machines before taking to the fields during harvesting season. The app prompts operators to choose the model of their combine and the type of crop that will be harvested.
Based on this information, GoHarvest then suggests initial settings for that crop type and also features a notes section and photo functionality to give operators an all-inclusive experience when setting their machine. In addition to the combine settings, the app also allows the user to improve harvesting performance by focusing on specific machine areas and evaluating losses.
For those that prefer a visual look at the GoHarvest app and its various functions, we've included some screenshots courtesy of iTunes.
Equipment and Crop Selection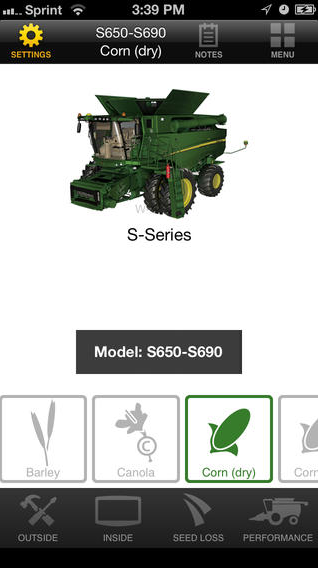 Outside Configuration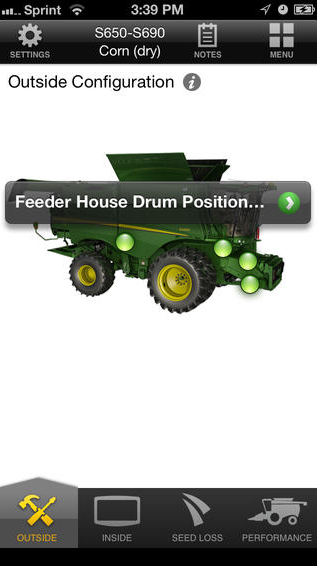 Inside Configuration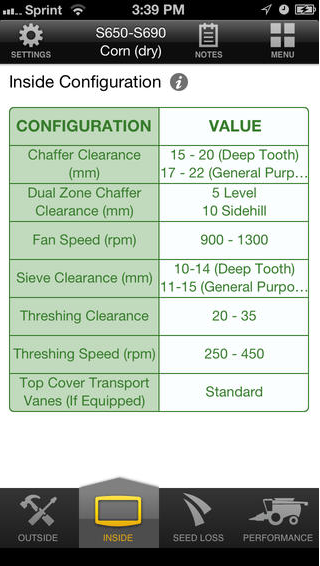 Seed Loss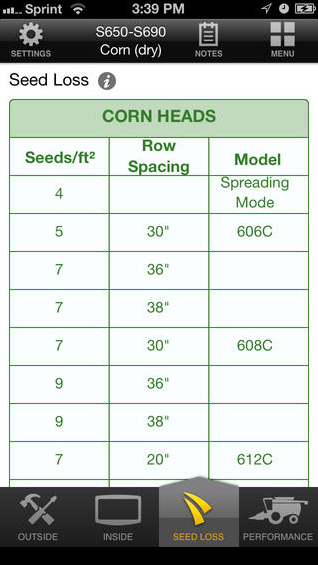 Performance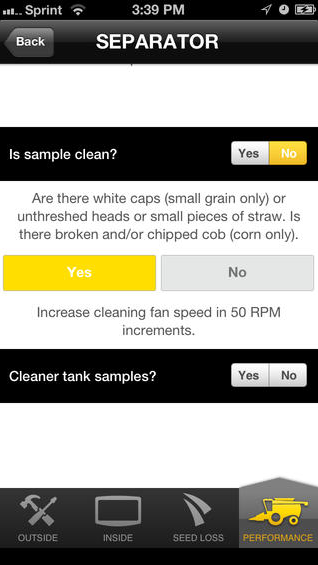 Available in seven languages (English, French, German, Italian, Portuguese, Russian and Spanish), the GoHarvest app is a useful tool to use in the field for settings and machine changes that are critical to harvesting success. If you enjoyed this post or want to read others, feel free to connect with us on Facebook or Google+!
You might also like: