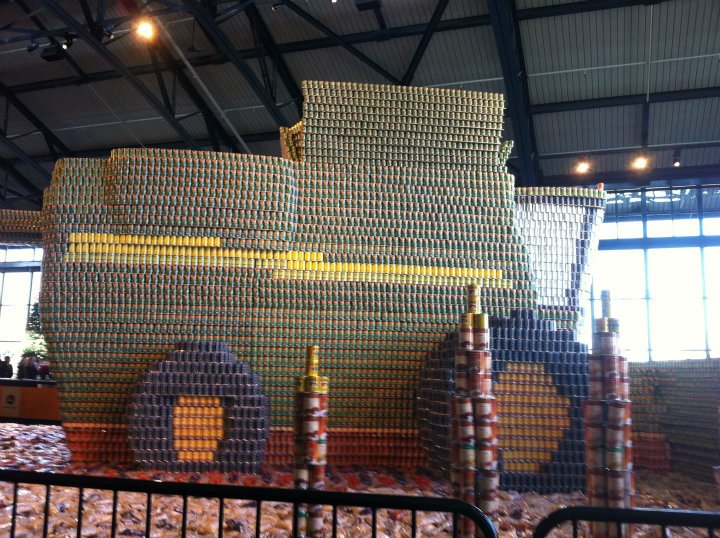 In the month of November John Deere set a world record by constructing the world's largest harvesting combine from more than 300,000 cans of food.  Each year John Deere finds new ways to connect with its community, and in 2011 the John Deere Corporation decided to pay tribute to the farmers and agricultural customers of the world with this addition to the Guinness Book of World Records.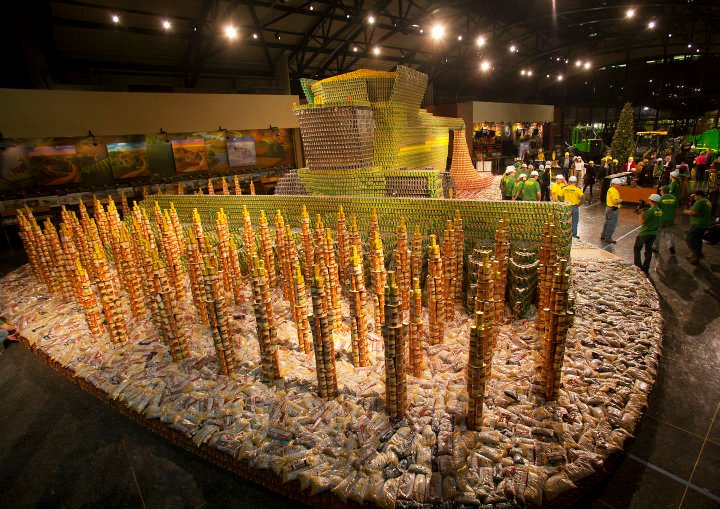 The world record setting can made S-series combine was constructed with over 300,000 cans of food at the John Deere Pavilion in Moline, Illinois.  Over 650 volunteers aided in the construction of "Project Can Do", where thousands of cans of food were donated to the River Bend Food Bank.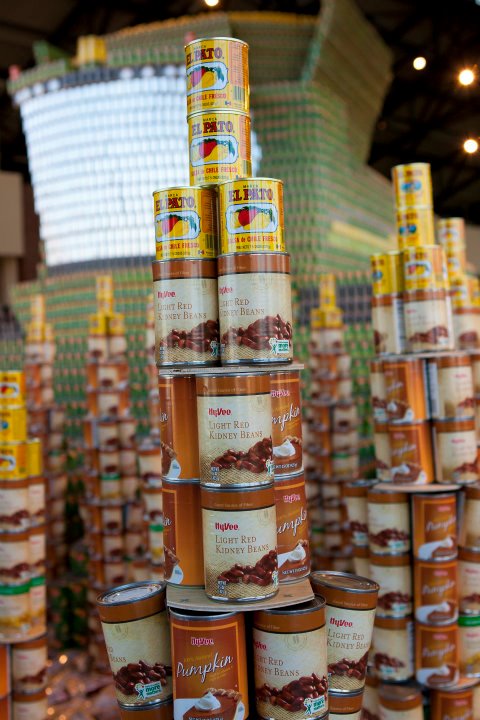 According to Nicole Schneider, a project manager for the project said the essential goal was to create an awareness of the vital role which farmers and ranchers play in producing healthy, safe, and abundant food for the growing population.
The S-Series combine was selected for this project because it was a recently joined the fleet of john Deere combines in 2011. This grand introduction is a grand way to welcome one of the most advanced combines on the market.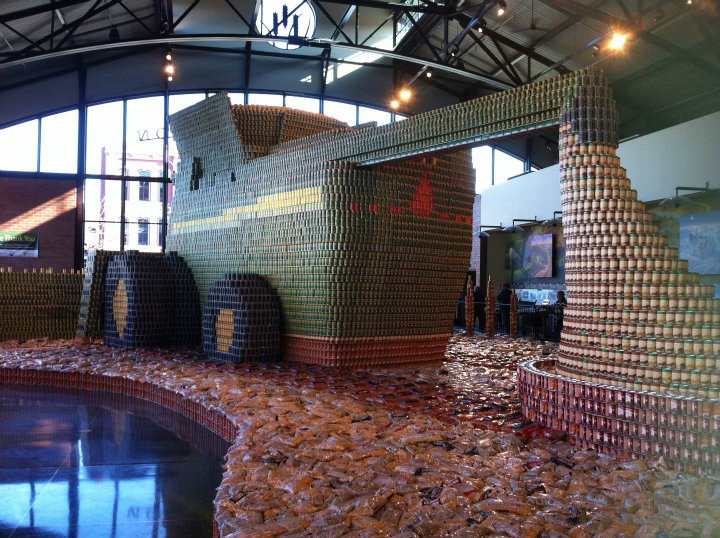 Fun Fact: In 1950 one farmer could harvest 30 acres per day. Today a farmer can harvest that same 30 acres in less than 1 hour using a John Deere combine.
Fun Fact: The S-series combines have 18,000 total parts.  A single combine takes approximately seven days to manufacture from sheet metal to finished product.  John Deere has produced over 650,000 combines since 1937.
Did You Know? The John Deere S-Series combine harvests enough wheat in one day to make more than one million loaves of bread.  It can also harvest up to 260,000 pounds of corn per hour.
Fun Fact: On average, an operator will spend 400 hours per year in the cab of a combine. To make their days more comfortable the S series cab is designed with special features and technologies, like air cushion seats, integrated refrigerators, and GPS guidance that allows them to steer hands free.
New and used heavy equipment such as John Deere Combines continue to make a difference in the American farming industry. In 2012, John Deere Corporation is proud that its new and used John Deere Combines were able to help farmers harvest their crops efficiently and effectively.