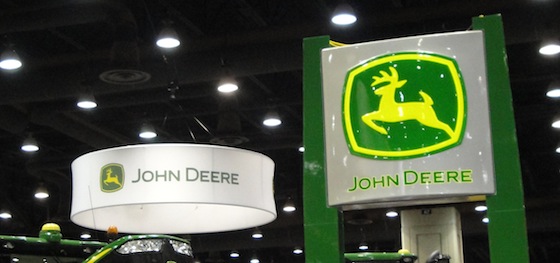 Each year the National Farm Machinery Show attracts thousands of people interested in viewing the latest and greatest farming equipment to the Kentucky Exposition Center in Louisville, Kentucky. This year was no different. Despite a continually-challenging agriculture and economic climate, last week's four day show welcomed over 305,000 people, making it the third highest attendance ever in the show's 47 year history.
While major machinery brands took up the largest chunks of floorspace, smaller booths displaying everything from boots to baskets made sure no area was left empty. The near record-breaking crowd, and sheer size of the show, made it virtually impossible to see everything available. We were sure to spend ample time in the one area that we know you care about most: John Deere.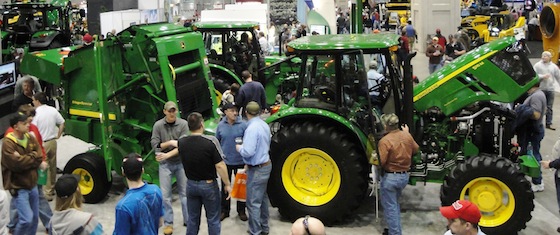 The John Deere rotating banner could be seen from across the showroom, and while other companies were also displaying equipment, Deere's glowing green and yellow tractors attracted a consistent flow of interested people. If a visitor wasn't admiring a specific piece of machinery, they were standing around discussing its attributes and why they love John Deere equipment. Many kids and adults stood in long lines to climb up and have a seat in the different tractors on display. One of the largest tractors, the 9410 R, provided a view of most of the building when sitting in the cabin.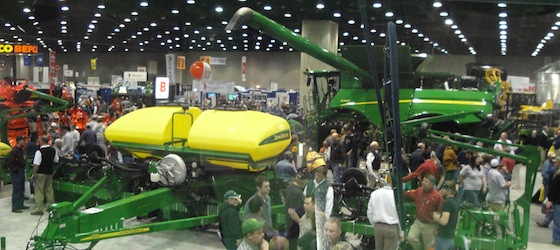 John Deere also had several lawn tractors and some other smaller equipment to show. These included the 5083E Tractor and the 332D Skid Steer. Several people took the opportunity to climb onto these pieces of equipment as well. The S680 Combine, 4340 Sprayer, and XUV550 S4 Gator were also popular pieces of equipment in the John Deere area.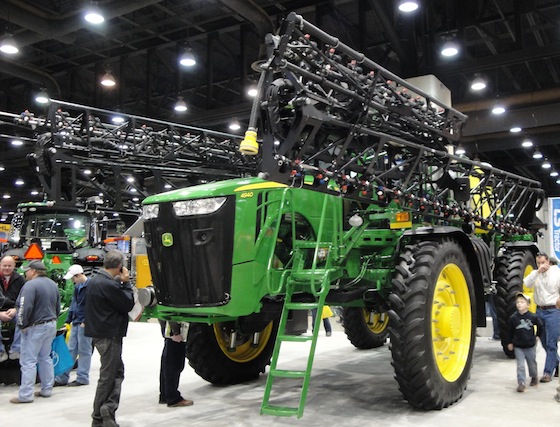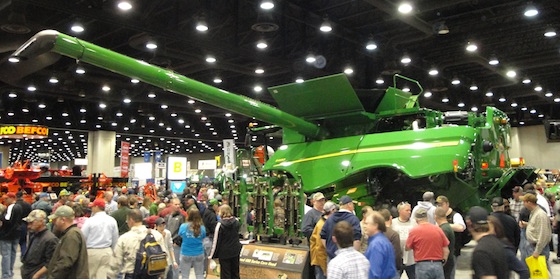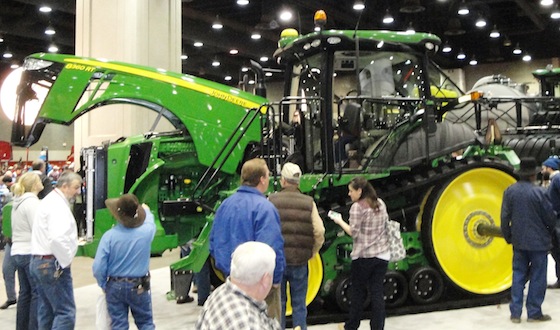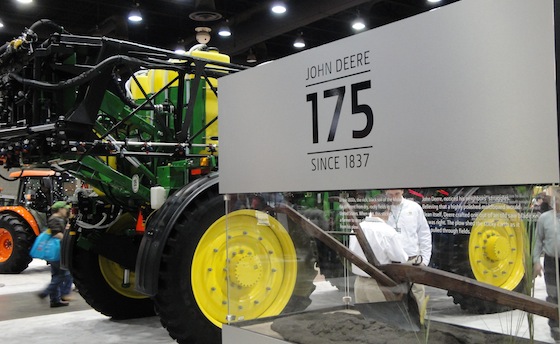 As it has been in the past, the John Deere display was on of the most popular spots at this year's National Farm Machinery Show. With the show having over 850 exhibitors and 1.2 million square feet of exhibit space, this is a great accomplishment, but not a surprise. John Deere fans are committed to the green and yellow, and know the best when they see it.
The 2013 show is scheduled for February 13-16, and you can bet we'll be there covering Deere's latest and greatest equipment. If you were one of the 305,000 people to make it to this year's show, what did you think? Let us know in the comments or on the MachineFinder Facebook Page!
You might also like: