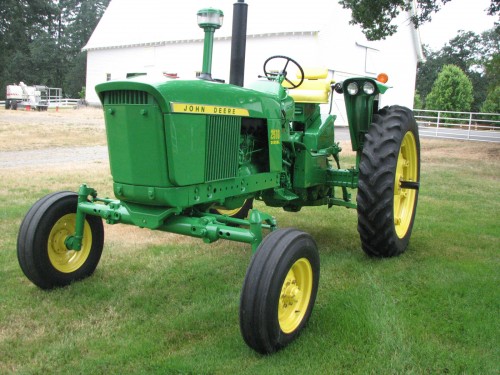 Love for John Deere products is something that is common all over America, as people who have used farm equipment and seen the way that the company's machines have shaped the agricultural industry show their devotion to the brand in many ways. One man, Chesterfield, Virginia resident Keith Jones, has taken his love for John Deere tractors and turned it into a passionate hobby, working at the Keystone Tractor Works Museum in Colonial Heights. Here he has found success in collecting and restoring antique farm tractors, according to the Chesterfield Village News.
The news source reported that his devotion to the John Deere brand and love for the farm equipment produced by the company began when he was a young man. His uncle passed away and left a used John Deere tractor in a field, which Keith wanted dearly. His aunt was going to auction it off, even though he expressed an interest in the equipment.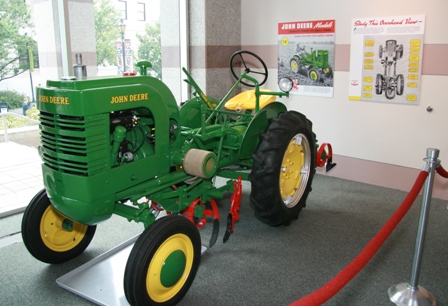 According to the Village News, he bid on the tractor and when he won the farm equipment his aunt returned the money. She noted that part of the culture was earning what you get, and this instilled a hard work ethic in Keith, along with a passion for the green and yellow iconic company.
This love flourished over the years, and, according to the news source, has led to his acquiring one of the largest collections of tractors on continuous display in the world. Although he spent a significant amount of time collecting farm equipment, Jones worked to start the Abilene Motor Express company. The work ethic that he developed as a young man helped his work through difficult periods, and the company has expanded its operations to 48 states and Canada.
The trucks that are used by the business were painted green and yellow, a reflection of his love for the John Deere brand. This type of love for the John Deere brand is common in the U.S., as some families pass down specific models of farm equipment through the generations. According to the DuQuoin Evening Call, the Alexander family of DuQuoin, Illinois, has amassed a significant collection of tractors over the years.
The news source reported that Russ Alexander has amassed a collection of 30 John Deere two-cylinder tractors, as he built on his father's love for the brand by acquiring the farm equipment. "Most I collect are pre-1960," Alexander said of the antique John Deere tractors he has amassed.