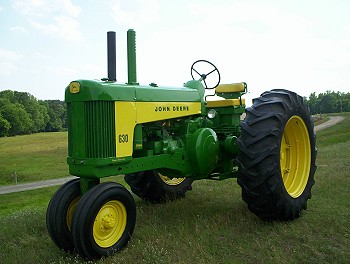 The use of John Deere equipment as a foundation and training for a mechanical or agricultural career is something that is a common theme in farming communities, as educators use their favorite tractors and machinery to help teach students about ways to fix up an older model.
Though many people restore old John Deere equipment as a hobby or to see their favorite tractor in its original glory, the use of old machinery for educational purposes is becoming a common practice in the agricultural education field.
One agricultural class at Worthington High School in Minnesota was tasked with restoring an older John Deere tractor in order to learn about inner workings of the machine and to gain an appreciation for the time and energy that goes into making agricultural equipment, according to the Worthington Daily Globe.
The students at this school have done projects related to tractor restoration for 11 straight years, and this year is no different. Jon Weitgenant, a former instructor of an agricultural class, donated an old John Deere 630 to be restored at the school, a project that the kids willingly took on.
"I've been on advisory committees with the FFA, and on the ag advisory committee with (Worthington Community College)," Weitgenant told the news source. "Somewhere along the line we were talking about projects. I had my first John Deere then – a 730."
According to the Globe, the program has been a staple at the school, as children sign up for the class in order to take part in the restoration process.
"It was a real eye-opener for some of us, really," Brad Jansma, a member of the class, said of the John Deere 630 restoration. "Overall, the hands-on work and the experience from it was pretty amazing."
The John Deere 630 tractor is almost completely restored and will be available for viewing during the town's Fourth of July parade. The original shine of the farm equipment has been returned and the iconic green and yellow model will surely impress the townspeople.
The JD 630 was produced from 1958 to 1960, as John Deere built the model as a successor to the highly-successful 620 machine that it previously released. The two-cylinder engine gave the tractor a significant amount of power and more than 18,000 were built to meet the demand for the product.