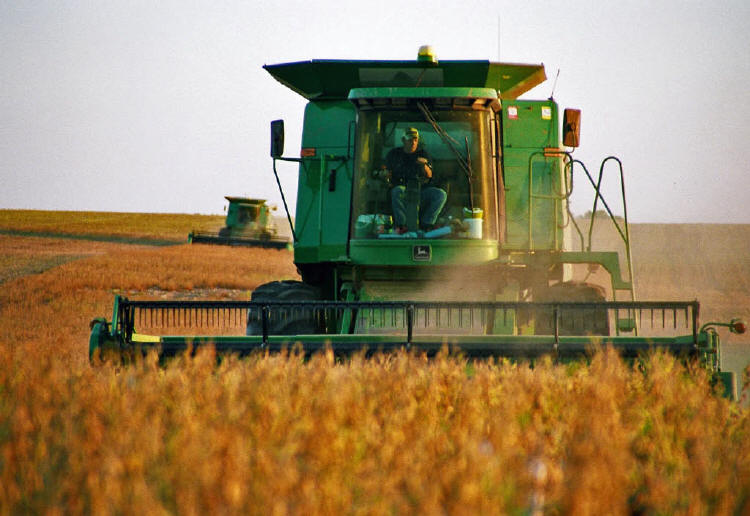 The 2012 Farm Bill has been the topic of debate in Washington, D.C., for several months, as agricultural groups and politicians have squared off and taken sides regarding the amount of money and resources to be included in the legislation.
While American farmers are dealing with a drought of epic proportions, seen as the worst since 1956, politicians in Washington are trying to provide assistance to these individuals. While some have put forth extensive arguments regarding the agricultural legislation, others have simply called for action.
"We need to pass a farm bill," Senate Agriculture Committee Chairwoman Debbie Stabenow told the Washington Post.
Farmers are being affected by the back and forth in the nation's capitol, and groups that rally around these hard-working Americans have voiced their concerns about the lack of a law for this industry.
"As the drought wreaks havoc across the nation, our farmers and livestock producers are looking for relief and certainty," Roger Johnson, the president of the National Farmers Union, said in a statement.
A one-year extension of the current law has been proposed, but industry advocates have noted that this will just delay the process and will contribute to the growing uncertainty for farmers, according to Bloomberg News.
The American Farm Bureau Federation noted that it would continue to push for the passage of a five-year bill, and the National Farmers Union supported this thinking. While debate continues in Washington, farmers are the ones who are worrying, concerns that are growing each day that legislation is saddled.
Smaller farm organizations have noted that the time for a new law is now, especially given the state of the industry in wake of one of the worst droughts in the nation's history. Spending should not be an issue when it comes to sustaining the entire sector, one leader told the Dayton Daily News.
"We need farm bills and farm legislation in times of catastrophe," said Roger Wise, a northwest Ohio farmer who is president of the Ohio Farmers Union. He also noted he's not crazy about the Senate bill or the House bill, but "the critical thing is we have a farm bill."
The situation is so dire in Ohio, that the governor John Kasich urged the federal government to declare an emergency for all operations in the state.
Photo Courtesy Of: palenfamilyfarms.com
You might also like: