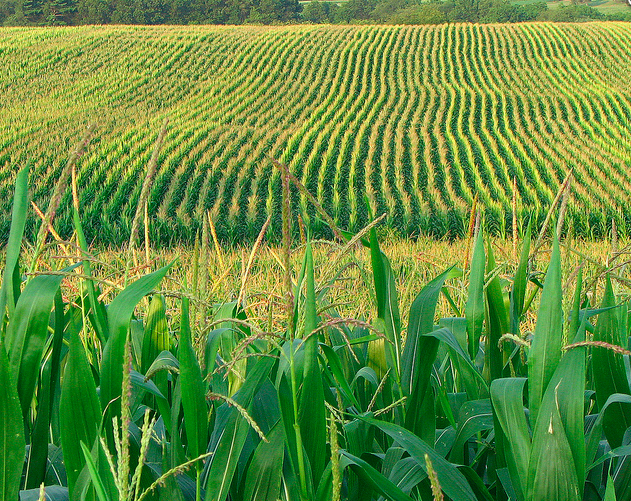 The American Midwest has been ravaged by a corn drought for most of the summer, and a brief period of rain and cooler temperatures that injected a slight confidence into the region's agricultural sector may be over just as quickly as it started.
"There were very good rains over the weekend and another round of showers are expected in the northwest Midwest today and tomorrow," Don Keeney, a meteorologist for MDA EarthSat Weather, told Reuters.
However, the region is likely to see a return to excessive heat in the coming weeks, as the brief period of rain is not supposed to last. Corn Drought 2012 has been unkind to most midwest farmers.
"Temperatures will be cooler late this week, a high of only 77 F in Chicago by Friday but there's a return to heat next week," Keeney said. He noted that the brief period of wet weather may be enough to save some of the crop, but this may only apply for the late-planted commodities.
Keeney told Reuters that a lion's share of the U.S. corn crop has been destroyed by a lack of rain in 2012, and a brief period of rains will likely not be enough to initiate a change in the acreage that is in good condition, especially in areas like Iowa.
The U.S. Department of Agriculture rated just 15 percent of the state's crop in good condition, according to the Des Moines Register, and a troubling 49 percent of corn in Iowa is in poor to very poor condition.
This not only represents a number that is higher than it has been in quite some time, as it was only 7 percent last year despite a July heat wave, it has gotten worse as the summer season has moved along.
Local farmers in Iowa have struggled to get the best possible yield from their plantings this year, and the lack of moisture in the topsoil has gotten worse each week as the heat continues to take its toll on the crops.
"I'd say we're looking at 120-140 bushels per acre in an area that would expect around 180 bushels per acre," Andy Hora, a Washington County, Iowa farmer, told the Register. Forecasts across the nation have been slashed, and the numbers given represent lows in recent history.
Photo Courtesy Of: http://worldspics.com/
You might also like: