When you're on the hunt for new hay and forage equipment to help you out in the field, you know you can rely on John Deere to provide you with all of the machinery you require. Whether you need a wheel rake or a bale wrapper, Deere has the piece you need to ultimately boost your efficiency.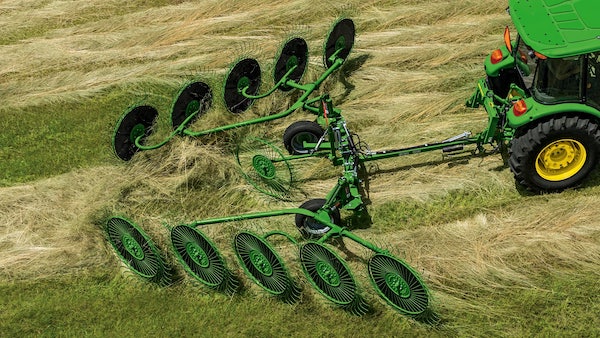 Let's take a look at 15 pieces of hay equipment you can consider as you shop to suit your needs.
Heavy-Duty Wheel Rake
Rake more hay in less time with this wheel rake, which has large, wind-panel rake wheels to gather hay quicker and more efficiently.