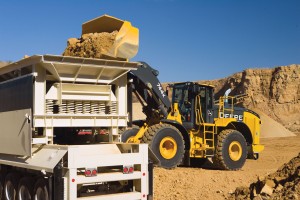 John Deere Engineers and Equipment Progress
In 1837 John Deere began the quest to build the best equipment on the planet, and current JD engineers continue to pursue that passion. The John Deere team continues to move towards a cleaner and more efficient future with continuous emissions testing's and improvements. In fact, product testing reports can be accessed weekly at John Deere's Straightforward Blog.
Beauty & Brains
Reducing tractor emissions is an important part of our future, and finding the balance between power and efficiency is a task that John Deere continues to work on.