Lose Yourself Outdoors with these 10 John Deere Country Camo Pieces
July 28, 2014
by Machinefinder

Camouflage clothing has a deep-rooted history in the military and outdoor recreation industry. While it's original purpose is to blend the human form into nature, it evolved into a trendy everyday pattern as well. John Deere has incorporated camouflage into multifaceted accessories that allow outdoor enthusiasts to truly make a statement.
We've come up with a collection of items, from clothing to gator accessories, that will help include camouflage in your daily activities.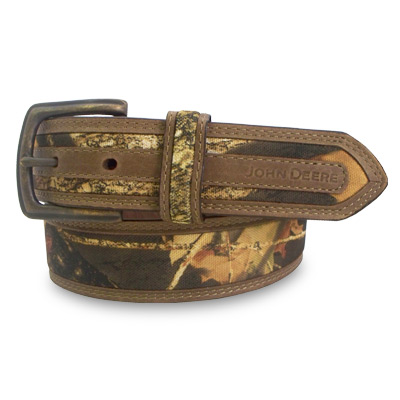 This leather trimmed camo belt is the perfect addition to any country camo lover's wardrobe. It has a removable nickel belt buckle so that you're free to change to another favorite John Deere buckle!