Something special happened at the 2016 Canada Farm Progress Show. Not only was the show celebrating its 39th year with more than 40,000 attendees, nearly 700 exhibitors and representatives from 52 countries, but John Deere also had the chance to showcase some exciting new products.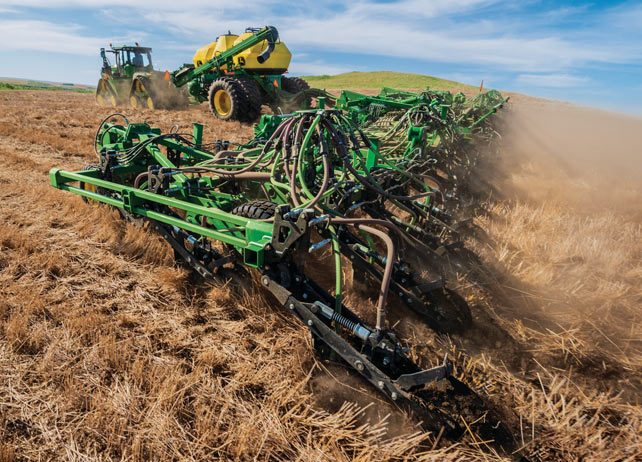 Loyal customers and fans that attended the show from all around the world got first row seats to see the new John Deere 1870 Air Seeder and John Deere C850 Air Cart.
For those who didn't get to attend the show, Farms.com put together a couple of videos that walk you through the important elements of each machine. Here they are!