Since 1972, The John Deere Classic has been a staple of the PGA Tour. In 2000, the tournament moved to its current location, TPC Deere Run in Silvis, Illinois, where it has been held every year since. The tournament provides John Deere and Company an opportunity to showcase its products in unique ways, as well as an opportunity to display the effects that John Deere golf and turf equipment can have on a golf course while the best in the world compete for the title of John Deere Classic champion.
In this post, we will take a look at some images from around the John Deere Classic golf course, including a look at 2013's historic champion.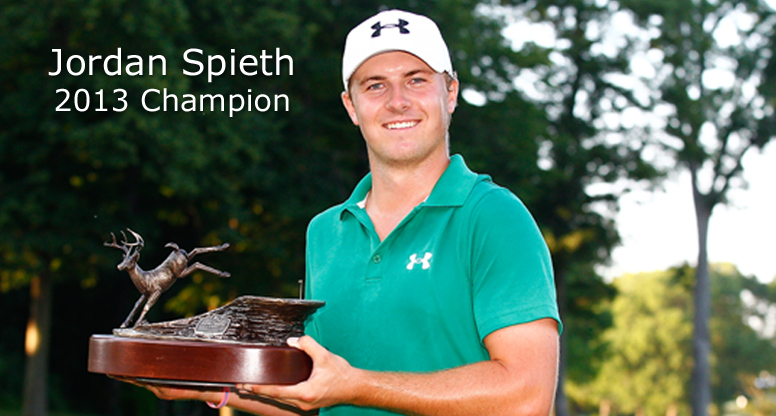 Jordan Spieth, pictured above, became the youngest PGA Tour event victor in 82 years, at just 19 years of age. He did so by defeating last year's champion Zach Johnson, and Canadian David Hearn, in a thrilling 5-hole sudden death playoff.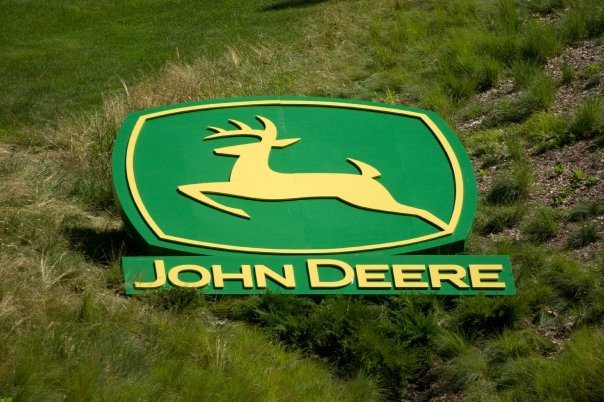 The recognizable John Deere logo is visible all over TPC Deere Run during tournament week; this image is just one example of the John Deere green and yellow embedded directly into the John Deere Classic golf course.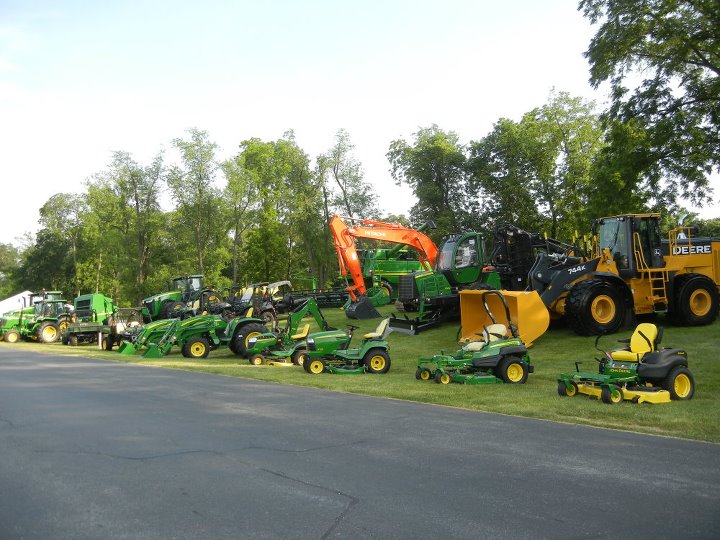 This photo shows a variety of John Deere equipment that is typically located near the 9th green at TPC Deere Run, giving spectators an up-close look at Deere's impressive machines.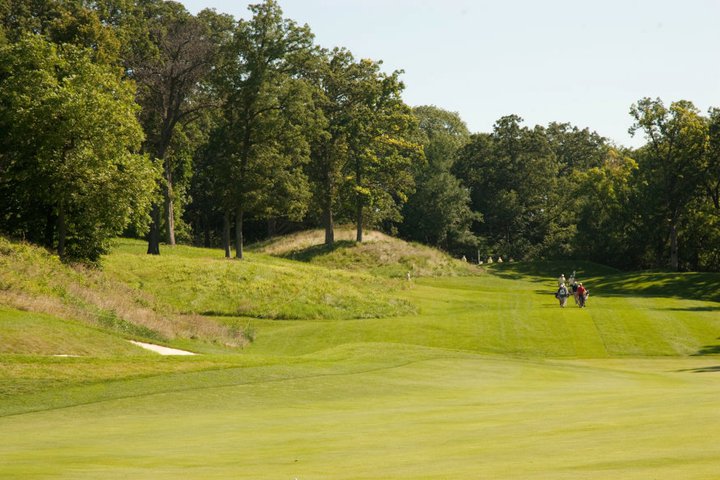 The course conditions during tournament week are pristine thanks to the hard work of the maintenance crew at TPC Deere Run and the John Deere equipment they use to get the job done.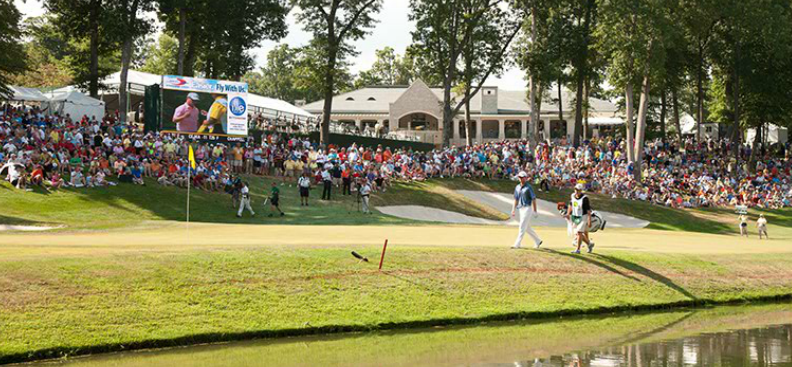 The 18th hole (pictured above) has set the stage for several dramatic finishes in recent history and provides spectators an amphitheater-like environment to view the conclusion of the tournament. Pictured below are few John Deere machines which can be found floating in the green-side pond on the 18th hole each year. The below images show the John Deere X534 and Z520A mowers, as well as the fan-favorite John Deere Gator.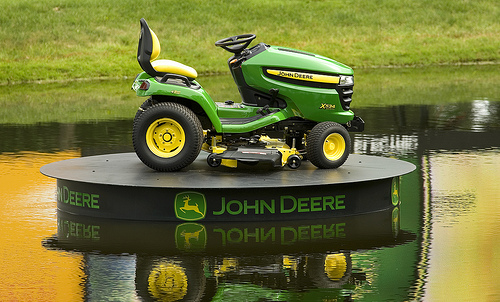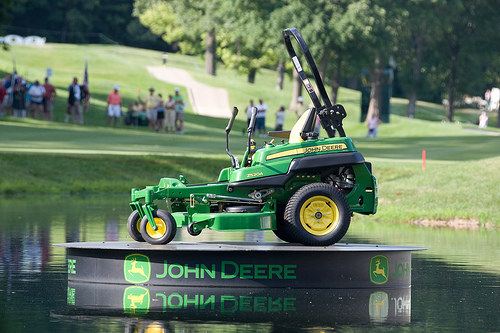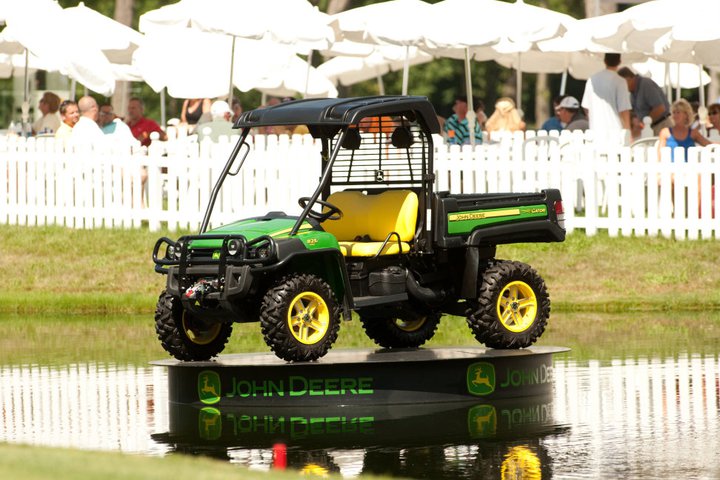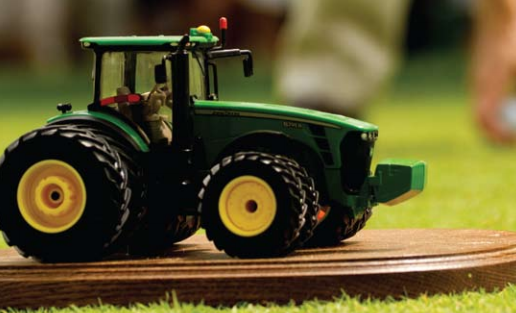 Each year, departments within John Deere select a piece of equipment to be used as tee markers for the Tour players at the John Deere Classic. Since 2002, Jim Griffin has been providing the wood plaques that hold the Ertl toys which have become some of most famous tee markers on Tour.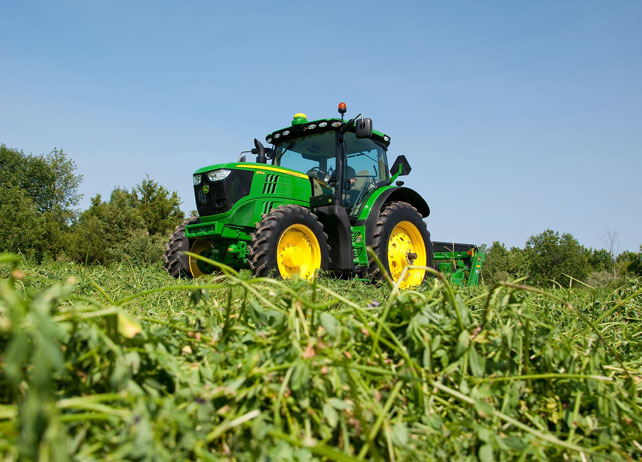 No, this 6000 Series tractor isn't pictured on the golf course at Deere Run, however there is a fun fact surrounding this piece of equipment. South-African Tour player, and 2013 John Deere Classic participant, Louis Oosthuizen, used his 2010 British Open Championship winnings to purchase a John Deere 6000 Series tractor. Oosthuizen, who grew up in a South-African farming family, says "John Deere is very close to my heart."
If you enjoyed this post or have some interesting John Deere photos from this year's John Deere Classic, feel free to connect with us on our Facebook page!
You might also like: