The 100th anniversary of John Deere's venture into the tractor business is this year, and it all started with the Waterloo Boy tractor. Today, John Deere Waterloo Boy tractor restoration is still practiced by history buffs across the country, but how did the story all begin?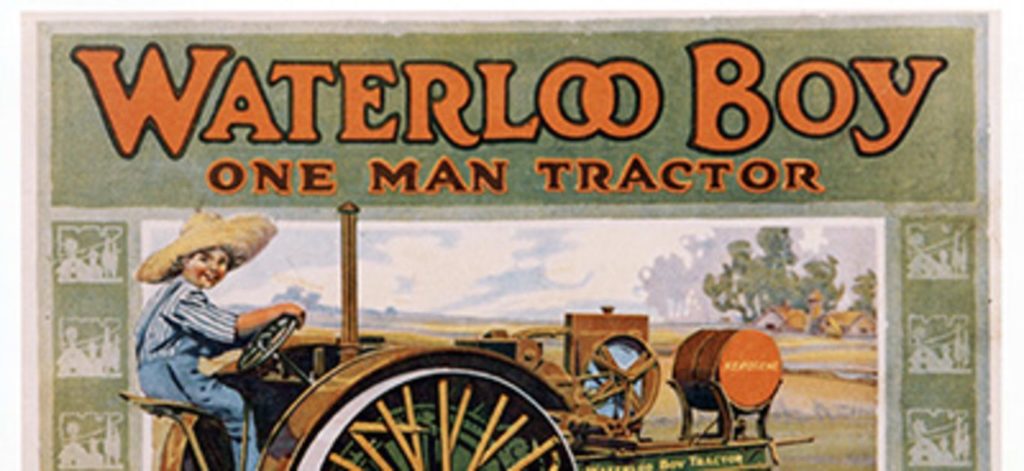 Before Deere entered the tractor business, it needed to answer two key questions: what did farmers want from a machine, and how could Deere make a product durable enough to stand up to daily farming?
Between 1912 and 1917, Deere developed a wide array of designs for potential tractors. Some of these concepts included two-cylinder engines, while others had four cylinders. In addition, some designs had front wheel drive, while others included line steering.
In 1915, Deere's superintendent of factories George Mixter wrote a letter to company president William Butterworth, explaining that tractors up to that point had not been built "with the proper spirit behind the design and manufacture to ensure their durability in the hands of farmers."
John Deere acquired the Waterloo Gasoline Engine Company in March 1918, marking the company's entry into the tractor business.
Over the next seven years, John Deere worked through experimentations with its own designs to create the perfect tractor. It also listened to its customers to determine what they wanted most in a final product.
The first Waterloo Boy tractor would start with a little gasoline, then switch to kerosene to operate out in the field.
The two-cylinder engine was a mainstay in the tractor up until the 1960s.
Deere debuted the Waterloo Boy tractor at a farm show in August 1918, but it wasn't until January 1920 that the two brands came together.
In January 1920, the Waterloo Boy tractor got a makeover. It was painted Deere's signature green and yellow colors and received a John Deere logo.
Today, Waterloo tractors are still cared for, preserved and restored by owners across the country. The Althaus family is one example of a family that still treasures this part of Deere's history.
https://www.youtube.com/watch?v=0iT4ycGfSSM
The family owns approximately 60 vintage Deere tractors and implements, including a 1918 Waterloo Boy tractor. Everett Althaus purchased the 1918 model back in 1982 and restored it to its former glory in 1983. It was then showed off at various tractors shows, reunions, and parades across the country.
In honor of the Waterloo Boy turning 100, Alex Leffelman, who married into the Althaus family, made it a point to restore the tractor once again. It took approximately one month, and Leffelman says he's ultimately happy with the final product.
https://www.youtube.com/watch?v=tsKXL5DEts4
If you have any questions about the John Deere tractors of today, you can contact your local John Deere dealer.
If you enjoyed this post or want to read others, feel free to connect with us on Facebook, Pinterest, or Twitter
You might also like: