The John Deere CommandQuad™ transmission for John Deere 6M tractors now helps operators boost their efficiency and reduce their fatigue while out in the field. With easy-to-use buttons and a soft lever, gear shifts are a breeze with CommandQuad.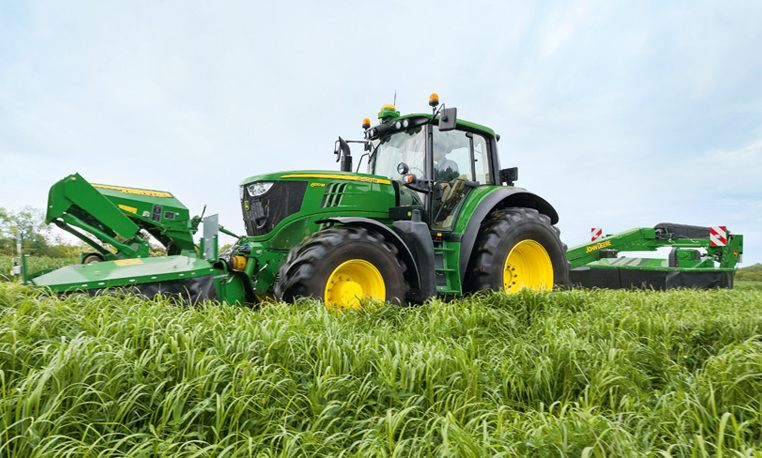 Let's take a look at some of the key benefits of John Deere CommandQuad and how it assists operators on the job.
Operators can change gears and ranges on the go with the press of a button from within the cab, no machine-clutching necessary.
AutoClutch allows operators to brake quickly and easily without having to use the clutch.