Frontier™ landscape equipment can be added to John Deere tractors to boost productivity and efficiency while tackling jobs that will make your property the talk of the town.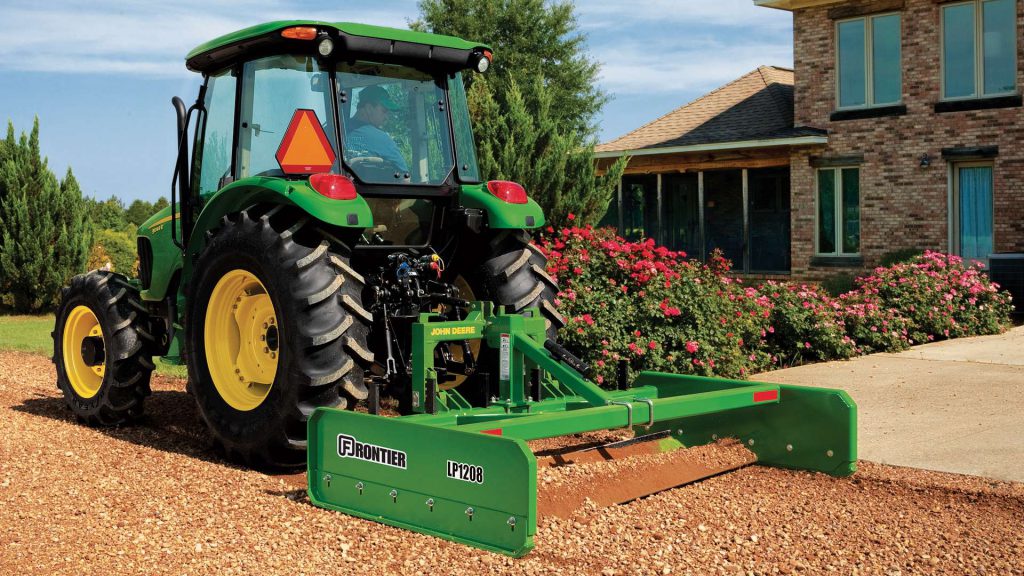 Let's take a look at some of the attachments and add-ons operators can use with their Frontier landscape equipment.
Rear Blades
Rear blades can be easily adjusted for grading and leveling, whether operators are working in a gardening area or handling general landscaping.
Box Blades
Frontier box blades can level uneven ground and make grading tasks a breeze. The tailgate can be fixed or float, and shanks are easily replaceable.