Agricultural management solutions continue to help farmers reduce input and labor costs, increase efficiency and better manage their resources. John Deere is at the forefront, revolutionizing the farming industry with its precision products, helping farmers implement technology into their strategies. Here are six John Deere displays, receivers and RTK radios that can change the way farmers do business.
1. GreenStar 3 2630 Display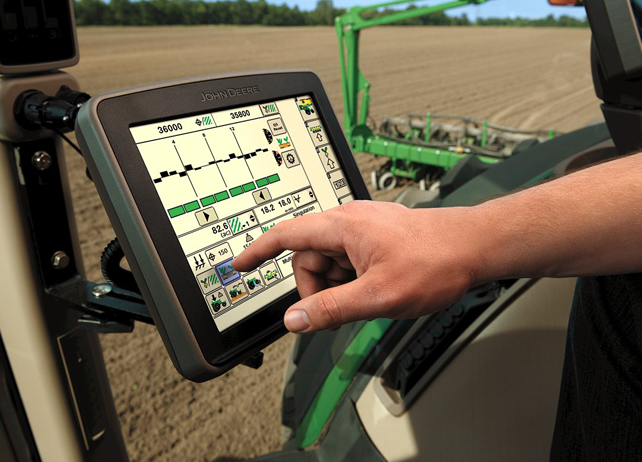 The John Deere GreenStar 3 2630 Display provides easy information-transfer with a USB stick, and it has a touch screen with quicker operating speed. It also has compatibility with several AMS and JDLink components to enable remote support and machine monitoring.