Agricultural management solutions continue to help farmers reduce input and labor costs, increase efficiency and better manage their resources. John Deere is at the forefront, revolutionizing the farming industry with its precision products, helping farmers implement technology into their strategies. Here are six John Deere displays, receivers and RTK radios that can change the way farmers do business.
1. GreenStar 3 2630 Display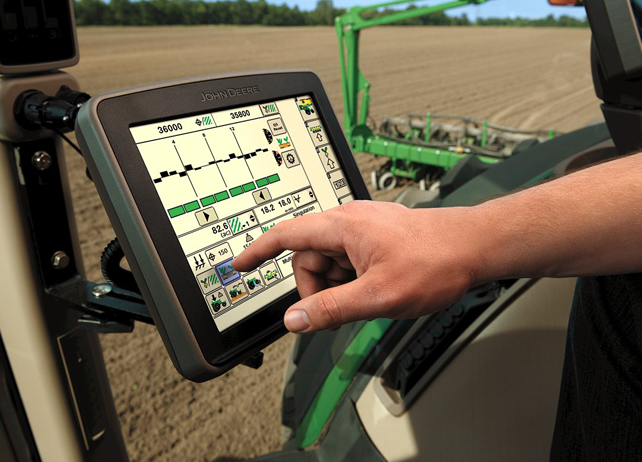 The John Deere GreenStar 3 2630 Display provides easy information-transfer with a USB stick, and it has a touch screen with quicker operating speed. It also has compatibility with several AMS and JDLink components to enable remote support and machine monitoring.
2. GreenStar 2 1800 Display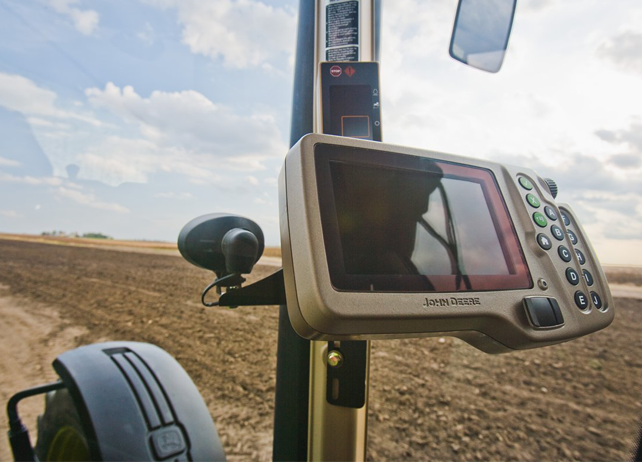 The John Deere GreenStar 2 1800 Display is perfect for the farmer who doesn't want a display that's too big or too small – it's just the right size at seven inches. Users can toggle between multiple home pages and monitor more than one in-field activity at a time. There are two options for data entry, and farmers can easily transfer data to other displays using a USB data stick.
3. John Deere RTK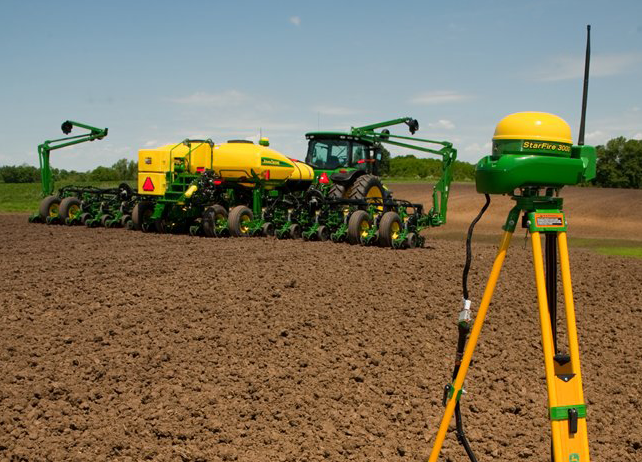 Farmers who need the utmost accuracy when it comes to cropping practices will want the RTK on hand to handle their business. The RTK provides 1-inch repeatable accuracy and a base station that acts as a local, ground-based reference station. More than 200 John Deere dealers across the North America also have large RTK networks. In turn, many RTK networks are maintained, owned and supported by local John Deere dealers. Additionally, producers have a lower investment cost because dealers are responsible for base station upkeep.
4. John Deere RTK Radio 450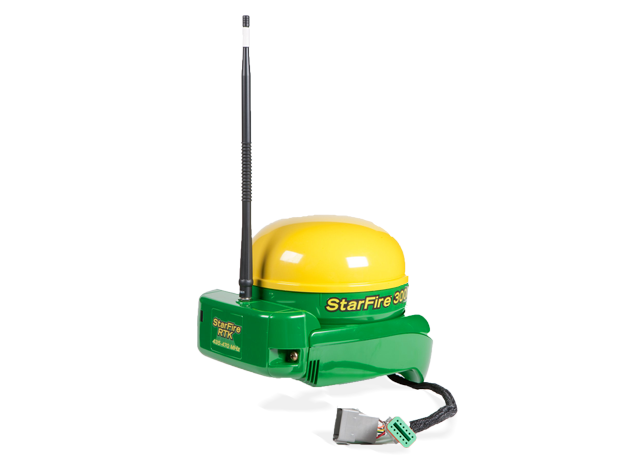 The John Deere RTK Radio 450 is ideal for the accuracy of cropping practices that require precision. The radio increases your signal coverage and maintains RTK's 1-inch accuracy, even in dense foliage conditions. RTKs from John Deere also provide highly accurate, repeatable corrections from a global positioning system.
5. John Deere RTK Radio 900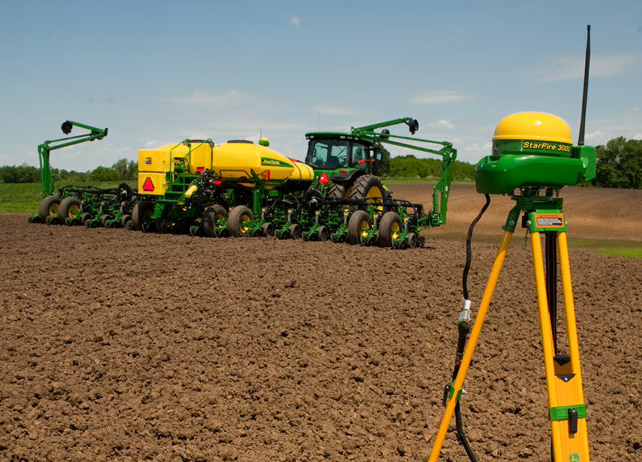 The John Deere RTK Radio 900 allows farmers to take advantage of the John Deere dealer-owned RTK network or set up their own. The product operates in the 902-MHz to the 928-MHz frequency range, meaning it does not require a license from the U.S. Federal Communications Commission. The base station can be set up anywhere as long as it does not broadcast more than four watts of power. The John Deere RTK Radio 900 based station can be used in a mobile setup or permanently mounted to a building.
6. StarFire 3000 Receiver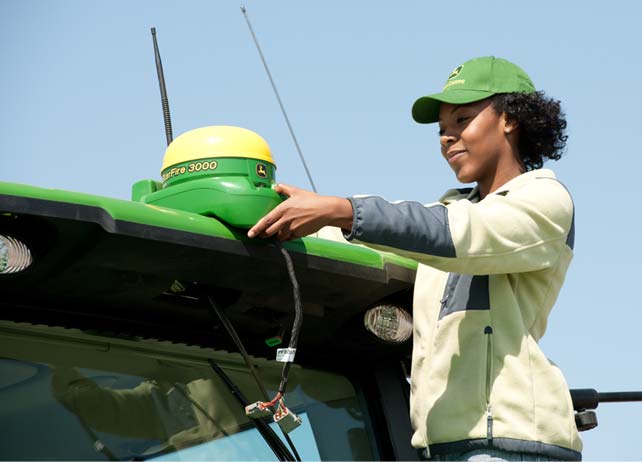 The StarFire 3000 Receiver from John Deere allows farmers to capitalize on accuracy and repeatability, and it can be customized according to the user's needs. It also has shared signal that allows two StarFire 3000 receivers to share correctional signal in dual-receiver applications. The product responds faster and more accurately to changes in terrain, and it includes 3-D integrated terrain compensation and upgradable accuracy.
As precision agriculture technology continues to grow in popularity in the agricultural community, John Deere continues to lead the way with its innovations. Farmers who are looking for the utmost accuracy and efficiency may want to consider some of these radios, receivers and displays for convenience.
If you enjoyed this post or want to read others, feel free to connect with us on Facebook or Google+.
You might also like: