As we all know by now, mobile device usage is commonplace in today's society. In fact, statistics show 91% of Americans own a mobile device. Using this data, it seems safe to assume a vast majority of American farmers use mobile devices during their work day, and thanks to technological advancements in the agriculture industry, they're probably using their mobile devices in some way to enhance their farming operation and efficiency.

John Deere has a number of products that are designed to further mobile farming efforts, enabling producers to use their mobile devices to simplify work in the fields or management of operations. Let's take a closer look at five of these mobile-based farming solutions.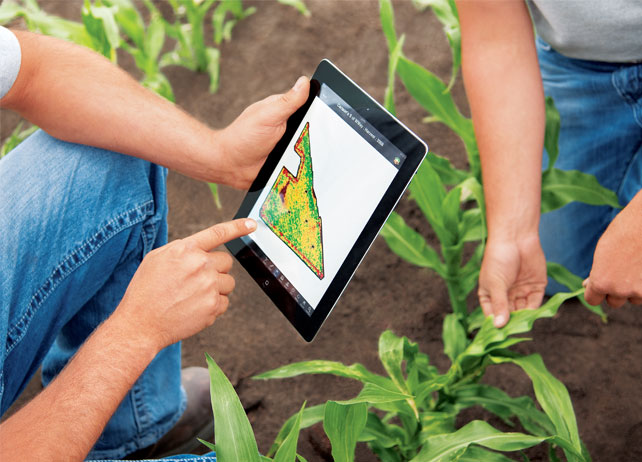 Data has always been a significant piece of the farming process. However, today's farmers have access to an abundance of data thanks to advancements in technology aboard their equipment and in the field. To make the best management decisions based on all of this data, farmers should look to utilize John Deere's Mobile Farm Manager. This software allows farm managers to have access to their data while on-the-go. Along with providing the opportunity for farmers to view their operation's maps and reports, historical applications, and historical reports, they can also use their iPhone or iPad GPS to track their exact position within the field. This capability allows farmers to walk and scout the crops in the field while documenting important observations.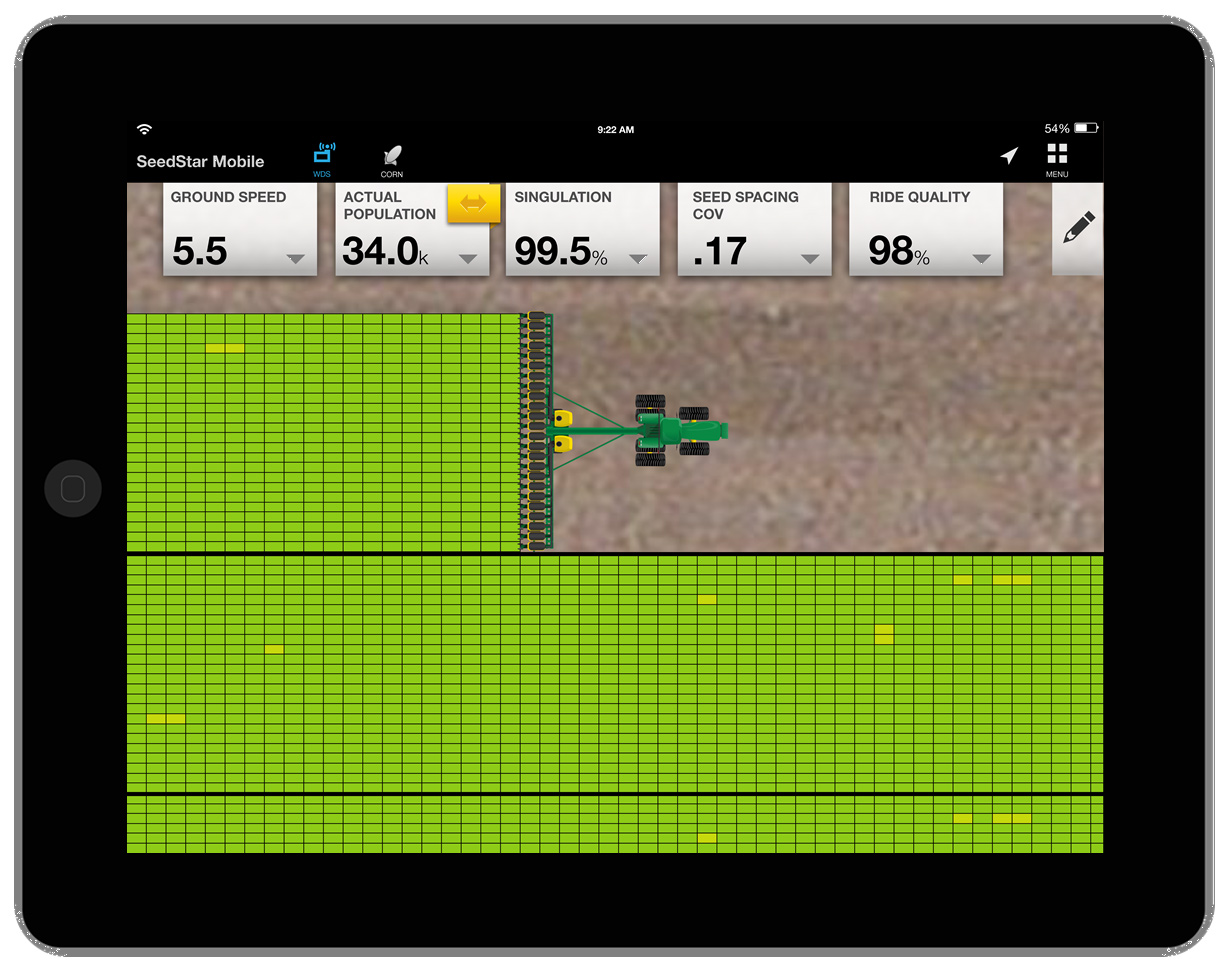 At the time of the ExactEmerge planters and MaxEmerge 5 row units introduction, John Deere also unveiled SeedStar Mobile, iPad software that will allow producers to better visualize, document, and access their planting data in real time. From an iPad, producers can access row-by-row performance data from inside their John Deere tractor cab, in the office, or anywhere else they bring their device. Working with the GreenStar 3 2630 Display, and SeedStar XP or SeedStar 3 HP on the planter, the system collects and monitors population, singulation, seed spacing, downforce, variety, and ground speed, on a row-by-row basis. All of this data is also transferred to MyJohnDeere to allow for easier organization and documentation.
Mobile-Friendly jdparts.deere.com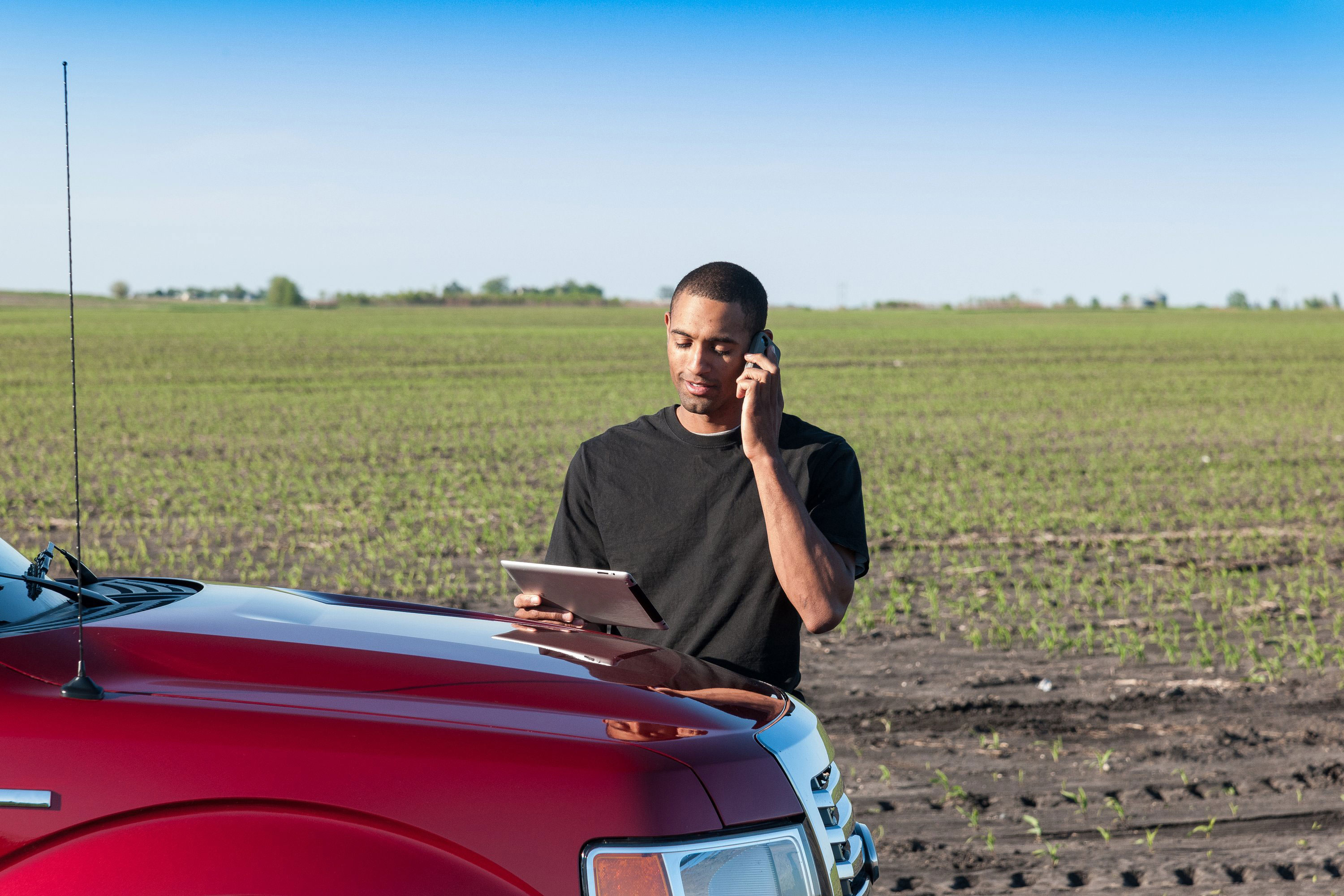 Smartphones, tablets, and other mobile devices allow users to access information at any time, from nearly any location. To match these abilities John Deere created mobile-friendly versions of their parts website. The mobile-friendly version of the website provides Deere customers with an easy-to-use interface that allows them to search by parts catalog, model number, part number, or keyword to locate the appropriate parts and attachments. The portability and convenience of the mobile parts website allows customers to get access to the parts they need, when they're needed.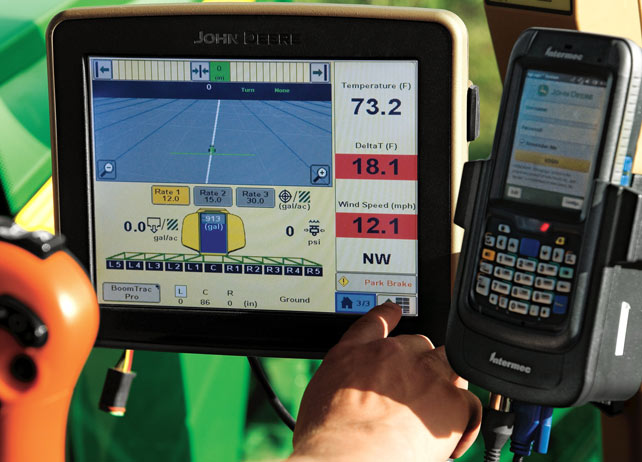 Traditionally, crop producers out in the field need to stop their tractor, climb out of the cab, and use a hand-held device to check prevailing weather conditions. Thanks to John Deere's Mobile Weather solution, a third-party sensor is used to display important weather information on the GreenStar 2630 Display, including, wind speed and direction, temperature, and humidity. This allows producers to make in-cab decisions based on the data gathered at that location in present time.
Mobile Device Mounting Brackets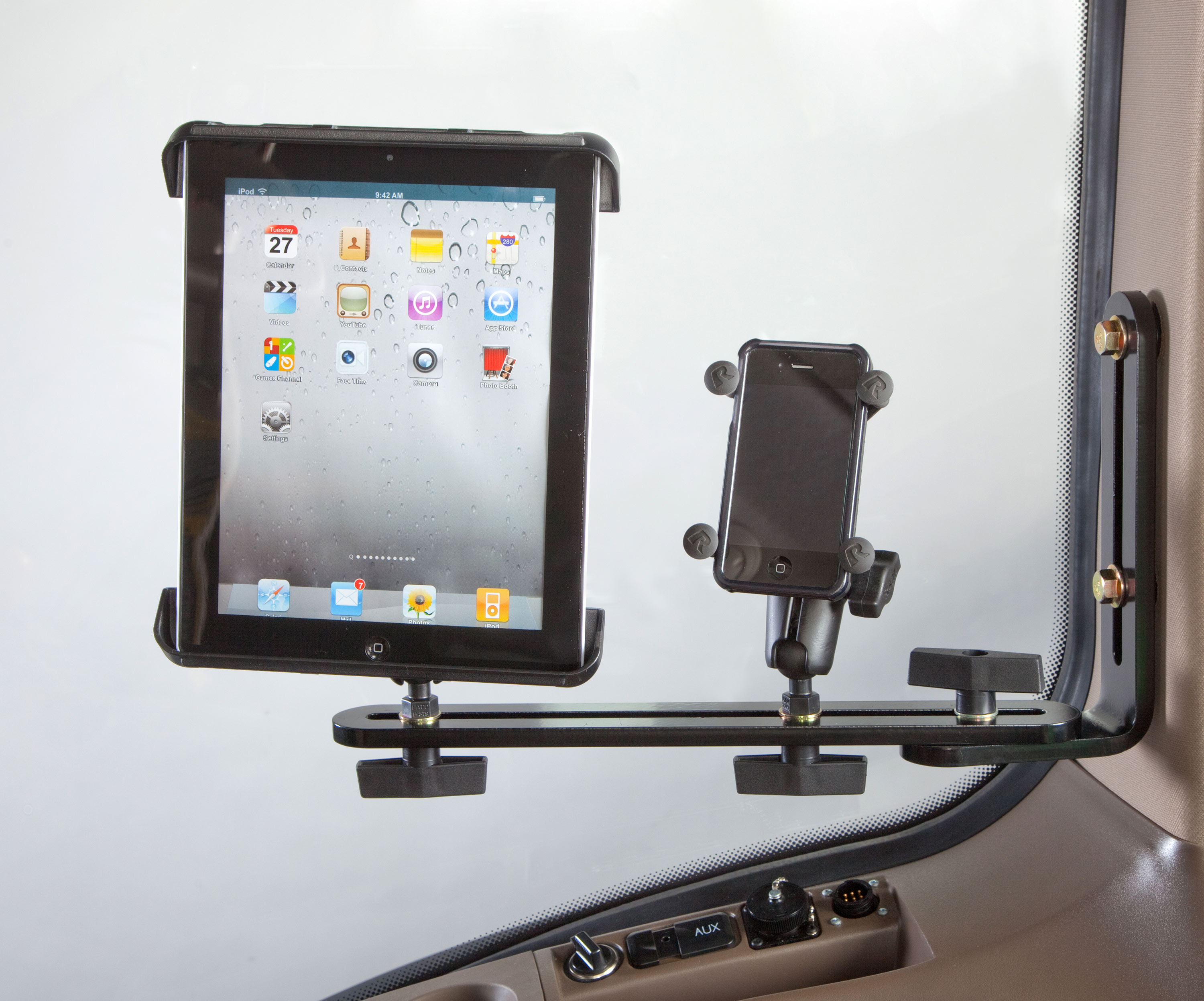 The proliferation of smartphones, tablets, and all other handheld devices led to Deere's introduction of in-cab cell phone and tablet mounting brackets, making it easier for operators to access their mobile devices in the cab. The brackets are located in safe parts of the cab that do not limit visibility. Mobile devices can be better leveraged for farming purposes (or personal purposes) more easily thanks to these reliable brackets.
As mobile device usage is showing no signs of slowing down, mobile farming will likely continue to be a hot-topic within the agriculture community. Using any (or all) of the products mentioned in the post will provide a smoother operation from the palm of farmers' hands.
If you enjoyed this post or want to read others, feel free to connect with us on Facebook or Google+!
You might also like: