The John Deere Store has a deep-rooted history and provides fans with just about everything they could ever imagine desiring. Whether you are a long-time fan or an up-and-coming one, there is something for you to appreciate at this store.
CAUTION: If you choose to visit the John Deere Store, you are entering at your own risk, as your family will probably never want to leave!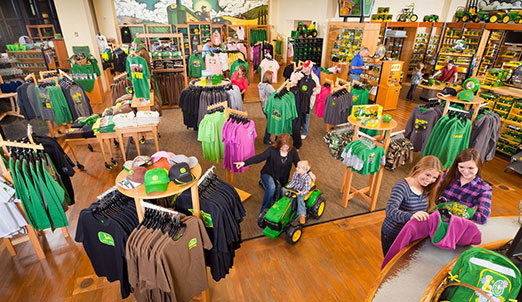 Located right near the Pavilion, the John Deere Store offers agriculture fans a huge selection of clothing, toys, collectible items, videos, book and much more, making this attraction an absolute must-visit.