Agricultural professionals who are looking for a machine with the most advanced grain harvesting technology may want to invest in the John Deere S790. This model includes "smart" technology, improved operator comfort and more accurate data for the utmost efficiency. Users can make adjustments on the go, leveraging the technology of the equipment as necessary.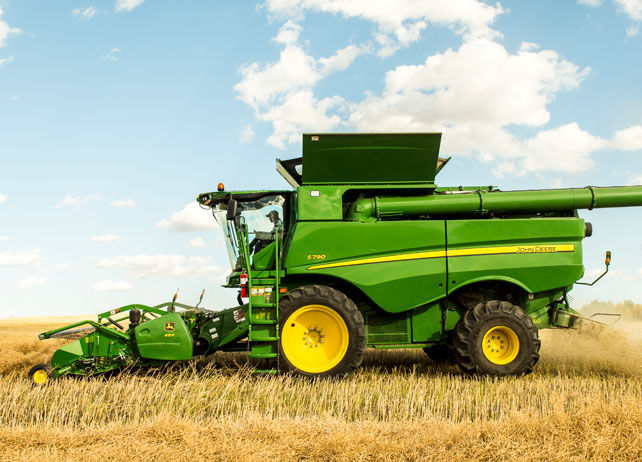 Let's take look at the key features of the John Deere S790.
Dyna-Flo™ Plus Cleaning System
The Dyna-Flo Plus system of the John Deere S790 is composed of aluminum and high-strength steel, which makes for a lightweight, strong cleaning solution. Its sieve area has been increased by 12 percent for additional productivity, and its weight reduction of 396 pounds makes for smoother operation.