Operators that require versatility to complete their daily operations can benefit from the John Deere S700 combines with "smart" technology features. The S760, S770, S780, and S790 combines provide the superior field performance customers expect, along with new concepts for efficient grain harvesting. With state-of-the-art CommandCenters™ and a host of other shared smart features, these combines are some of the best that Deere has to offer.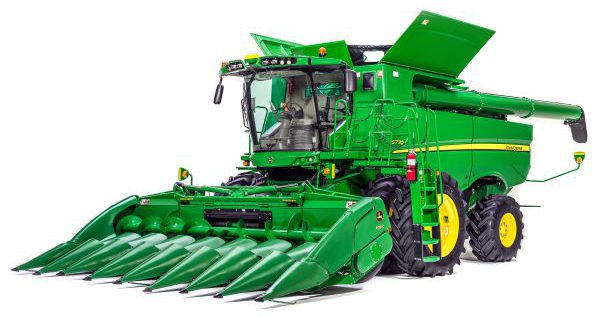 Let's take a look at each of the John Deere S700 combine models and explore what customers will get when they invest in these machines.
John Deere S760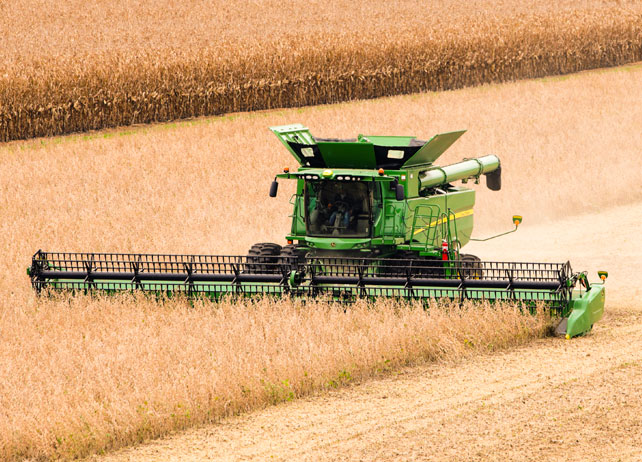 The John Deere S760 comes with a Final Tier 4 engine that boasts 320 horsepower. It also has a 10,600-liter grain tank size and a fuel capacity of 950 liters for productivity all day long. Additional features include:
TriStream Rotor
Combine Advisor
ProDrive™ Transmission
Variable-Stream Rotor
Platform Tilt
Gen4 CommandCenter™ 4600 Display
John Deere S770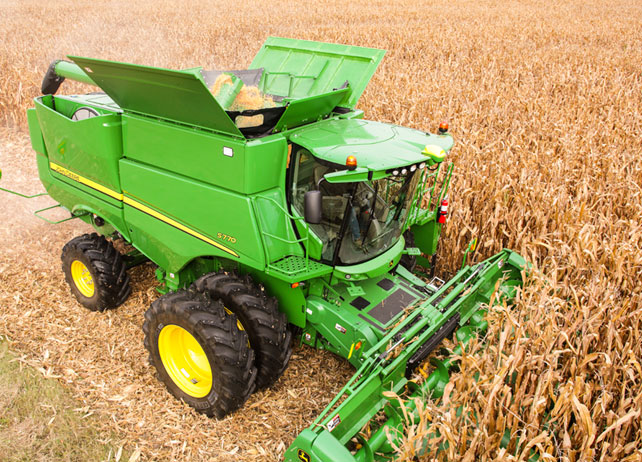 Similar to the other S700 models, the John Deere S770 comes with Combine Advisor™ and the Dyna-Flo™ Plus cleaning system. It also boasts a 9-liter engine and 391 horsepower for the utmost efficiency out in the field. Additional features include:
Variable-Stream Rotor
ProDrive™ Transmission
Gen 4 CommandCenter™ 4600 Display
Platform Tilt
John Deere S780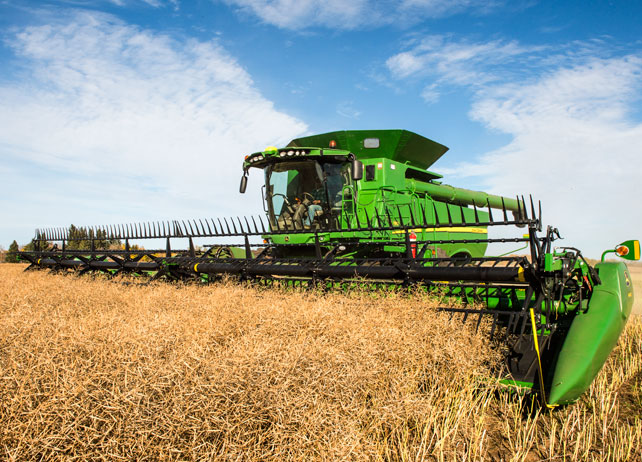 One of the key highlights of the John Deere S780, as well as the S790, is Active Concave Isolation. This increases throughput in tough threshing small grains and rice. In turn, operators can harvest uninterrupted throughout the season, even when conditions aren't optimal, resulting in more productivity. The S780 also has a 13.5-liter engine that provides 473 horsepower, and a grain tank that can hold 14,100 liters of material. Additional features include:
TriStream™ Rotor
Combine Advisor™ Package
ProDrive Transmission
Gen4 CommandCenter™ 4600 Display
Final Tier 4 Engine
John Deere S790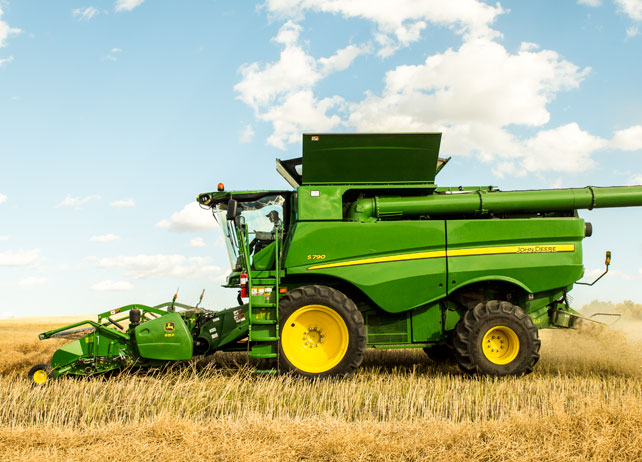 In addition to having Active Concave Isolation, the John Deere S790 has a 13.5-liter engine with 543 horsepower. It also has the ActiveYield™ feature, similar to the other John Deere S700 Series machines. ActiveYield accurately monitors the yield as producers work. It senses the weight of grain in the grain tank as it fills. Afterward, it utilizes the information to calibrate the yield system throughout the entire harvest. This means less work for producers and more data at their fingertips. Additional features include:
Dyna-Flo™ Plus Cleaning System
Combine Advisor™
TriStream™ Rotor
ProDrive™ Transmission
If you have any questions about the John Deere S700 combines or other harvest equipment, contact your local John Deere dealer.
If you enjoyed this post or want to read others, feel free to connect with us on Facebook, Pinterest, or Twitter!
You might also like: