As mentioned in one our recent posts, John Deere has introduced a new line of combines (the S700 series) for 2018. The S700 series models are loaded with smart features that are all designed to improve productivity and data capabilities when the harvesting season comes around. While you can spend time reading up on the features to gather knowledge about the machines, John Deere also offers another way to learn more, thanks to the Virtual Combine app.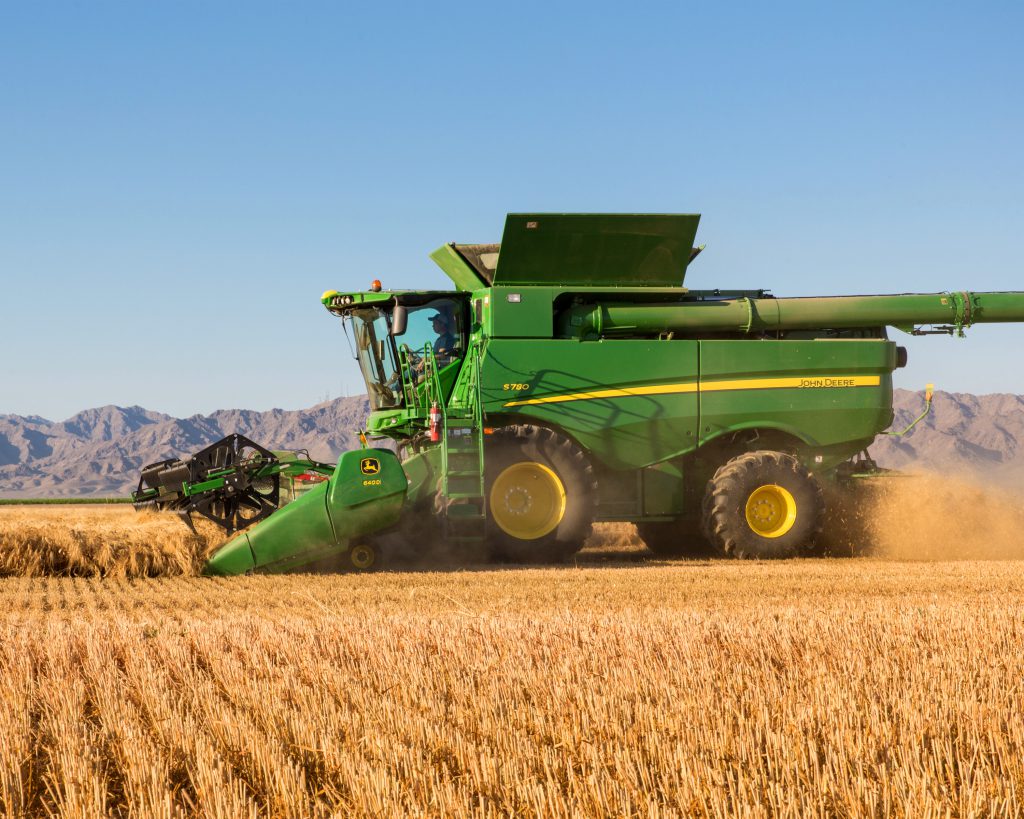 The app provides those interested with a unique way of learning more about the equipment, and it could be the closest you can get to the combines without actually stepping foot inside the cab.
Here's a quick overview of what you can look forward to when downloading the app.
When opening the John Deere Virtual Combine app, you will be greeted by a screen that looks like this: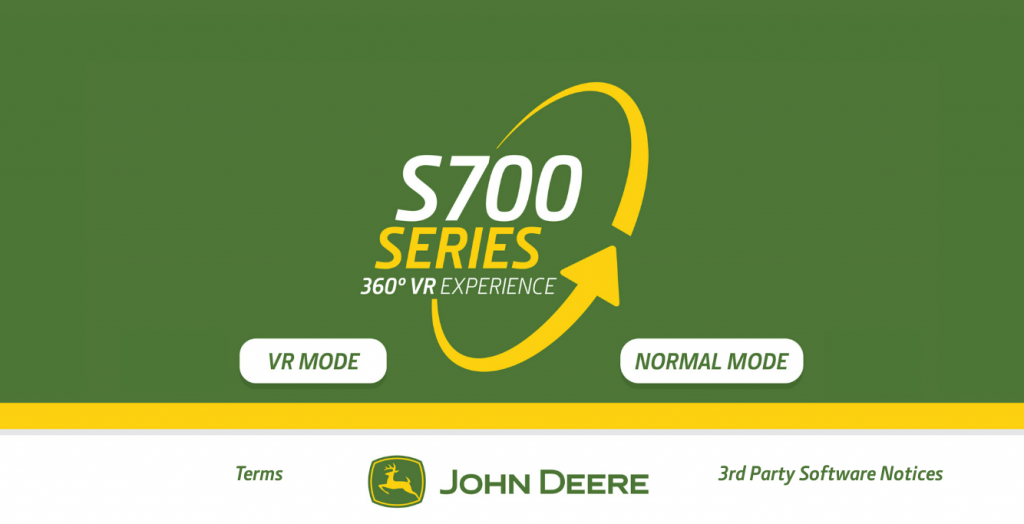 Here, you have the opportunity to select "VR Mode" or "Normal Mode," based on your preference. For this example, we've chosen "Normal Mode."
This is where the fun starts. After making your mode selection, you will be virtually transported inside the cab of a S700 series combine that's harvesting corn. By tilting your device, you can control the perspective and view all parts of the cab and the surrounding field.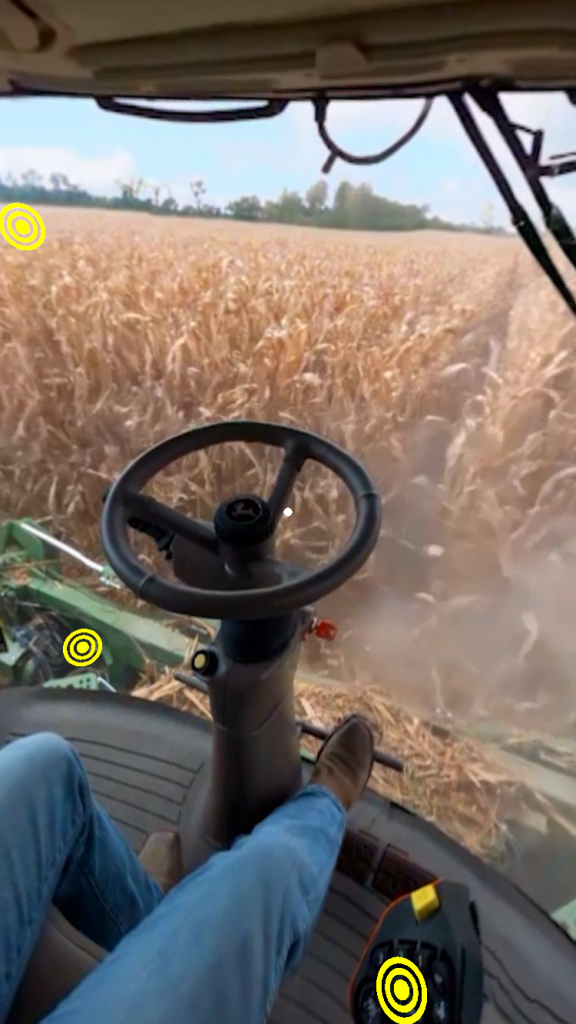 As you navigate your way around the inside of the cab from your device, you will see yellow icons overlaying parts of the machine. These represent areas of the combine where more information is available. Hover the center of your screen over any of these icons, and you will notice a red ring forming. Hold the device steady and allow the ring to form.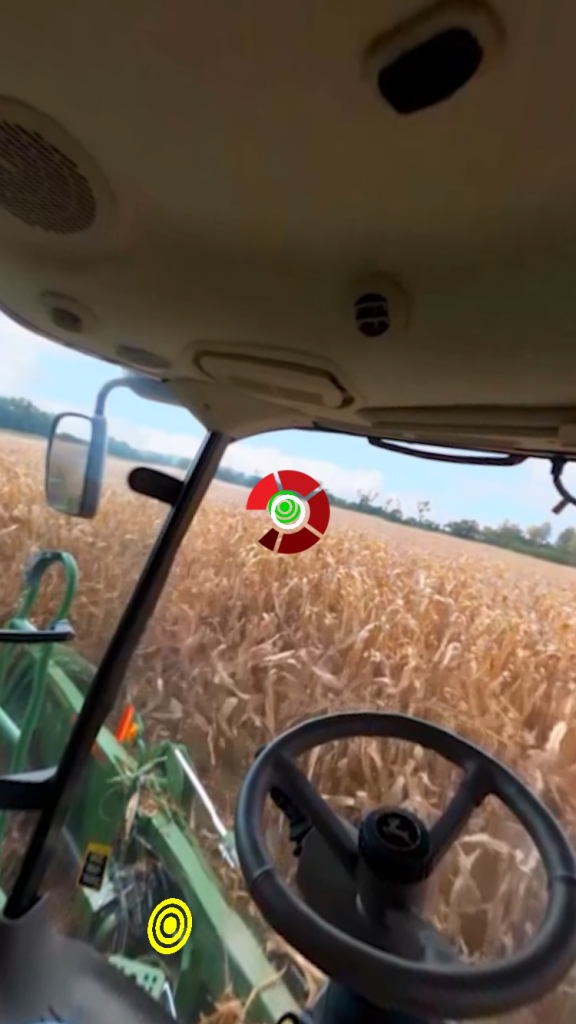 Once the red ring loads, you will be brought to an interactive experience that teaches you more about the feature you've selected. In the example below, we've elected to learn more about the Dyna-Flo™ Plus cleaning system.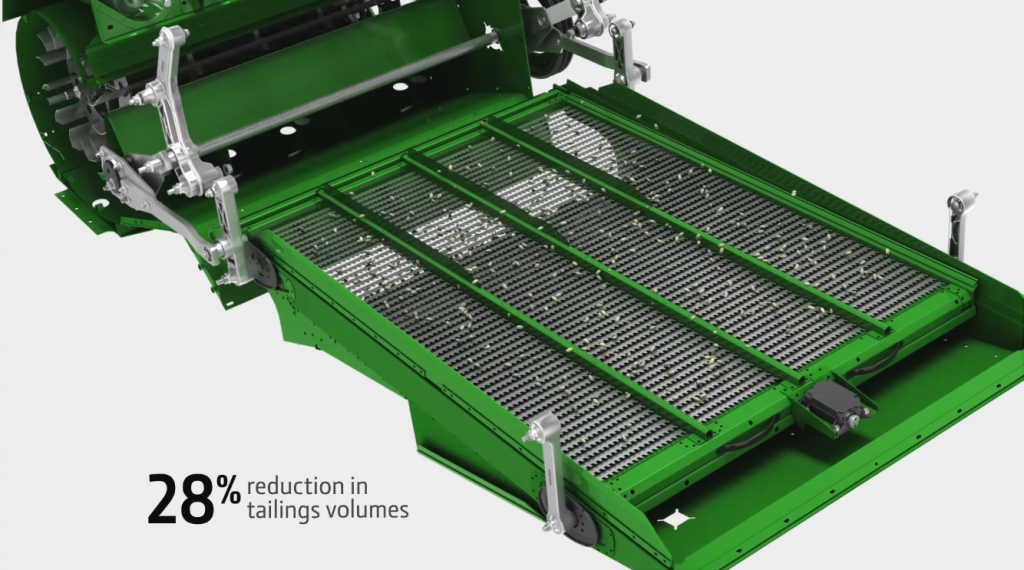 You can repeat these steps to learn more about the rest of the combine features in a fun and interactive way.
For more information about the John Deere S760, S770, S780 and S790 combines, contact your local John Deere dealer today.
If you enjoyed this post or want to read others, feel free to connect with us on Facebook, Twitter or Google+!
You might also like: