The John Deere S770 is a combine that agricultural professionals will want if they strive to improve their productivity and efficiency out in the field. This machine comes with a variety of features, such as ActiveYield™ and Combine Advisor™ to make it a more effective piece of equipment during the harvesting process.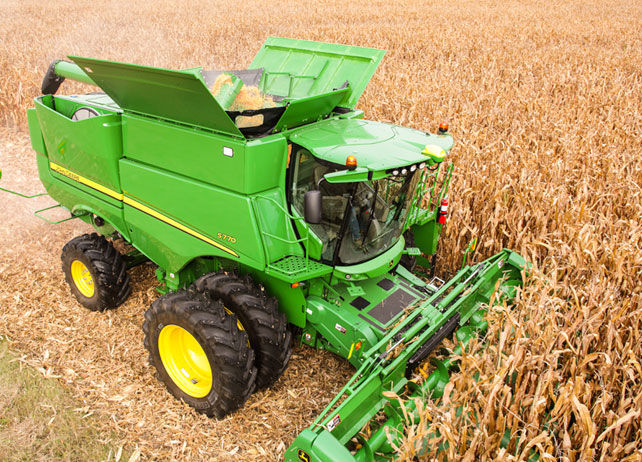 Let's take at some of the other highlights of the John Deere S770.
Variable-Stream Rotor
This machine has a variable-stream rotor, specifically designed to handle tough material. The rotor is designed to smooth crop flow and maximize throughput. The longer rotor taper improves material handling, and the transport vanes can be electrically adjusted as needed. The vane angle can be changed directly from inside of the cab.