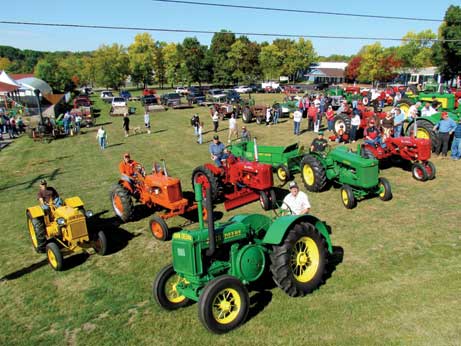 John Deere Tractor Show
Last Saturday, a huge crowd gathered on a green lawn under an autumn Michigan sky to take part in the annual ACE Hardware Antique Tractor Show in Rockford, where tractor enthusiasts gather every year to show off their machines that span decades, the Rockford Squire reports.
According to the media outlet, this year's show brought in record attendance, which resulted in more than 40 antique tractors parking in rows on the event's grounds. Participants ranged from local farmers to collectors who travel the country to show off their most prized machines and scout out potential new buys. Each tractor had been fully restored and polished, leading many experts to take up-close looks at the machines' parts.