A rotary tiller is an implement that utilizes its set of curved tines that are attached to a rotating shaft to dig into soil and turn it into a seedbed that's ready for planting.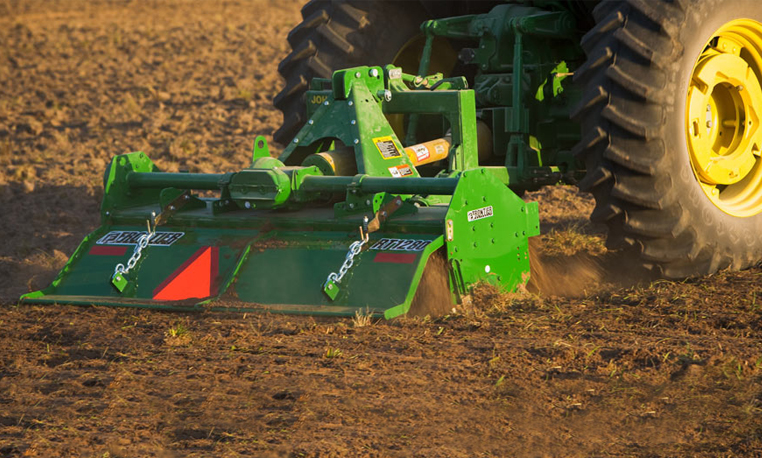 A tractor-mounted rotary tiller is a great tool for breaking down soil in an existing garden or turning a piece of land into a new garden space.
Now that we understand what a rotary tiller is, let's take a look at some of the things to learn and remember when it comes to gardening with one.