Backhoes from John Deere come with a wide array of features, including those specifically designed for safety. However, there are still some precautionary measures operators will want to take into account to ensure that no one is harmed before, during and after machine use.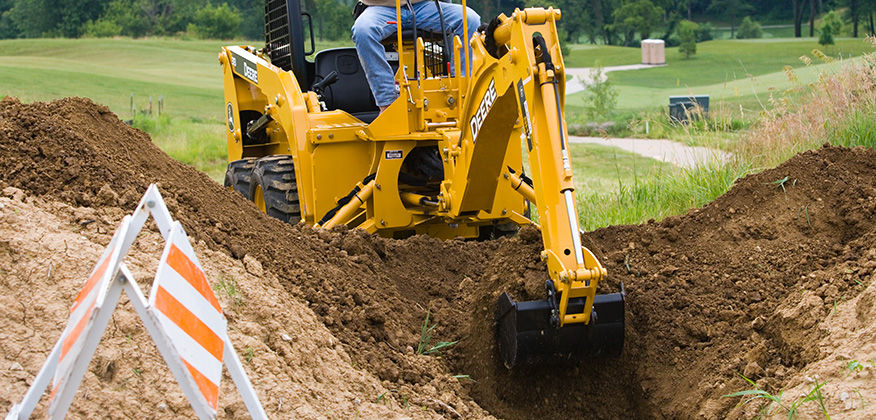 Here are some backhoe safety tips every equipment user can utilize on the job.
Backhoe Safety Tips: Before Operation
Examine and check operational controls within the cab.
Buckle up with the seatbelt before starting the engine.
Keep the backup alert turned on when initially starting and maneuvering the machine.