Backhoes from John Deere come with a wide array of features, including those specifically designed for safety. However, there are still some precautionary measures operators will want to take into account to ensure that no one is harmed before, during and after machine use.
Want to learn more about our inventory of John Deere equipment? Click here to contact your local dealer!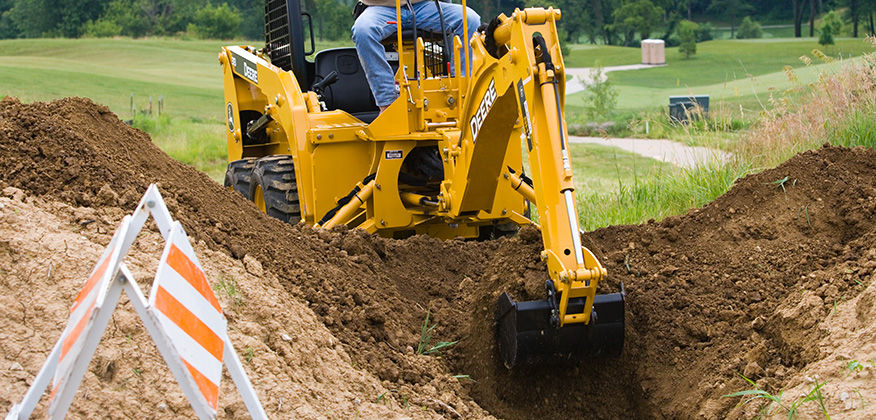 Here are some backhoe safety tips every equipment user can utilize on the job.
Backhoe Safety Tips: Before Operation
Examine and check operational controls within the cab.
Buckle up with the seatbelt before starting the engine.
Keep the backup alert turned on when initially starting and maneuvering the machine.
Backhoe Safety Tips: During Operation
Reduce your speed while working in congested areas, or while traveling on rough terrain. This can prevent collisions.
Keep your bucket low to maintain maximum visibility, especially on slopes.
Do not allow more than one person in the cab. The backhoe is only designed for one operator.
Back up slopes, rather than drive forward; most of the weight of the backhoe is in the rear of the machine.
Avoid turning on slopes to prevent the machine from overturning.
When using the loader, keep the loading surface smooth and level to reduce the odds of the machine tipping over.
To prevent cave-ins near an excavation site, work perpendicular to it or at a slight angle. This keeps the extra weight away from the edge.
Plan ahead if you're planning to dig a trench; contact local utility companies to locate underground wiring for safety.
When you're setting up to dig, make sure your stabilizers have a solid base to rest on.
Always place your spoil pile at least three feet away from your excavation site to prevent a cave-in.
Backhoe Safety Tips: After Operation
Park your machine on a level surface when you're preparing to shut it down.
Move the F and R lever to neutral, and set the parking brake.
Lower the front attachment of the backhoe to the ground.
Utilize the turbo cooldown feature; if this is not an option on your backhoe, operate the engine at half-speed without a load for a few minutes. This will help you slow down the engine before turning it entirely off.
Once the engine is off, move the hydraulic levers to release pressure; this will ensure that the attachments are not in a moveable position.
Lock up the machine for the day to prevent vandalism.
If you have any questions on backhoe safety or your particular machine, contact your local John Deere dealer.
If you enjoyed this post or want to read others, feel free to connect with us on Facebook, Twitter or Google+!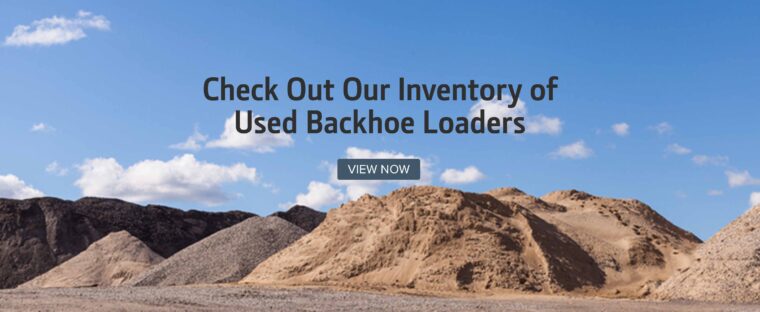 You might also like: