When you're on the hunt for a machine that can help you with everything from digging trenches to placing pipe, you'll want to look to John Deere for a solution. The company has a wide range of equipment that can help you out in the field, including a line of reliable backhoes. With the John Deere 410L Backhoe, for example, you'll be able to get more done in the average workday than you ever have before.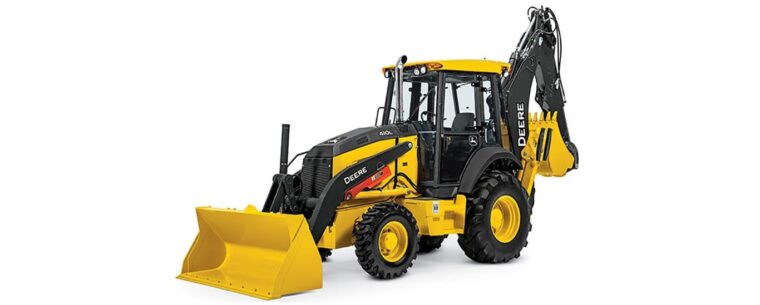 Frequently Asked Questions About the John Deere 410L
While the John Deere 410L Backhoe may seem like the perfect fit for your needs, you may still have some questions about all that it can accomplish at the job site. Let's take a look at the answers to your most pressing questions.
What Horsepower is the John Deere 410L?
This backhoe has an engine output of 116 horsepower. Its PowerTech EWL engine packs a punch, giving you everything you need to tackle even the largest projects at your site.
What Does a John Deere 410L Weigh?
The operating weight of the John Deere 410L is approximately 17,786 pounds.
How Deep Can a John Deere 410L Dig?
With a max standard dipperstick digging depth of 15 feet 11 inches, this backhoe is ready to take on even the deepest of trenches.
John Deere 410L Backhoe: Features & Specs
With some of these answers in mind, it is still worth taking a closer look at the features and specs of the John Deere 410L Backhoe. Doing so can give you a better idea of what you'll be working with while out in the field.
Powerful Engine
This backhoe has a FT4/Stage IV John Deere PowerTech™ EWL 4045 engine. Compared to previous models, it provides more power, torque, and reliability. A two-valve cylinder-head, wet-sleeve design allows for even cooling and reduces oil breakdown.
PowerShift™ Transmission
The John Deere 410L Backhoe has a PowerShift transmission, which offers on-the-go gear changes. AutoShift automatically shifts the transmission to the appropriate gear based on the engine rpm and ground speed.
Mechanical Front Wheel Drive
The backhoe comes with mechanical front-wheel drive (MFWD), which provides traction in virtually any ground condition. With the touch of a button on the loader control, operators can engage MFWD as they work out on the job site.
Cab Comforts
The cab of this machine has an ample amount of legroom and space. The palm-on-top loader-control grip is also easy to use and comfortable. With redesigned loader-lever linkage, there is now less resistance and a better feel for the operator.
Ample Lift
Lift mode offers a boost of up to 15% at the push of a button. The engine rpm can easily be set at 1,400, and hydraulic pressure can be maximized for more lifting capability.
Simplified Maintenance
This backhoe has same-side ground-level service points for easy checks and fills on a daily basis. Quick-change filters, extended service intervals, easy-to-read sight gauges, and simple-access grease zerks boost uptime while reducing daily operating costs.
If you have any questions about the John Deere 410L Backhoe, you can contact your local John Deere dealer.
If you enjoyed this post or want to read others, feel free to connect with us on Facebook, Pinterest, Twitter, or Instagram!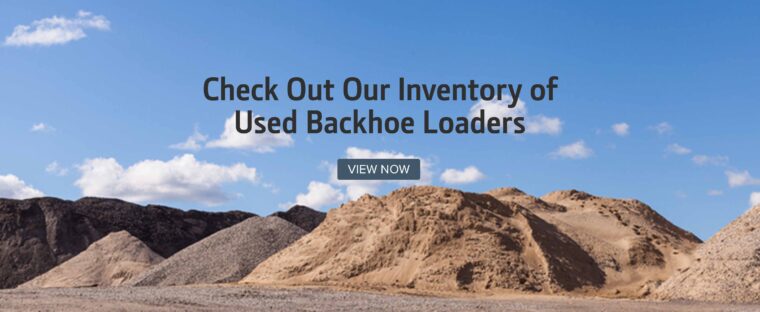 You might also like: