To accommodate customers who want more insight into how their lawn tractor is working for them, John Deere has rolled out Smart Connectors to accompany the MowerPlus™ app. These Smart Connectors communicate with the MowerPlus smartphone app via Bluetooth® technology. Depending on the mower model and connector, the new add-ons can communicate everything from fuel level to battery state.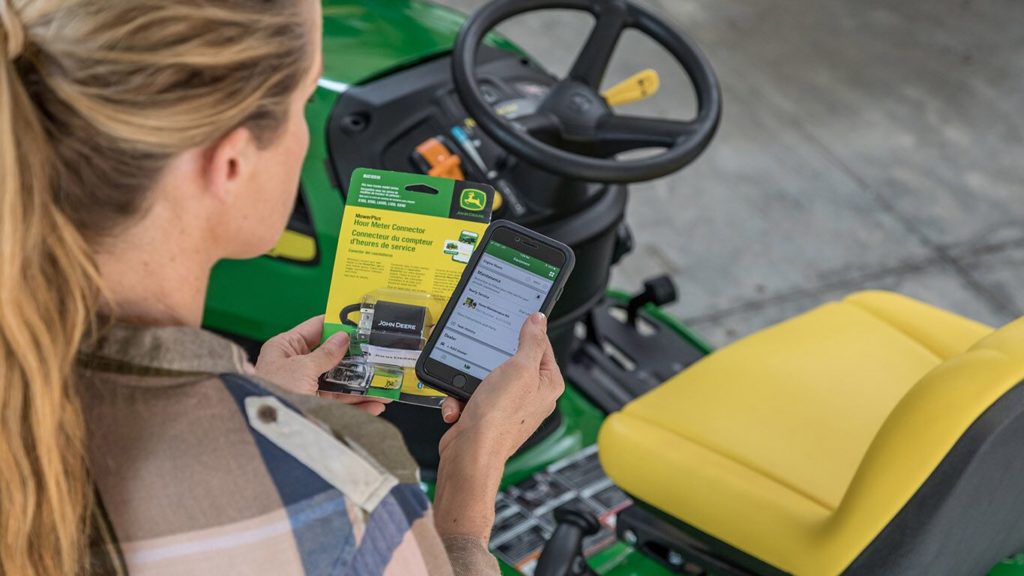 An Overview of the MowerPlus App
The smartphone app, MowerPlus, was introduced by Deere back in 2016. It is available for both Android and iOS devices, and it allows users to optimize their use of lawn equipment over time.