Visitors to MachineFinder.com, the "largest, oldest and finest worldwide marketplace for used Agriculture, Residential, Construction, Golf & Turf and Forestry equipment," now have the opportunity to live-bid for used equipment units online, with the introduction of MachineFinderAuctions.com.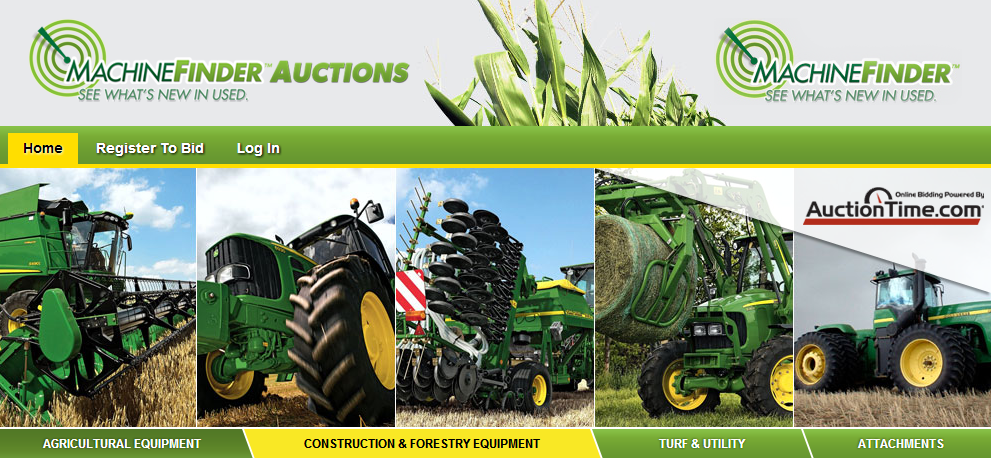 Used equipment on MachineFinder.com up for auction will include a "currently available on MachineFinder Auctions" button (see image below) to indicate the equipment is listed on MachineFinderAuctions.com, allowing visitors to engage in online bidding.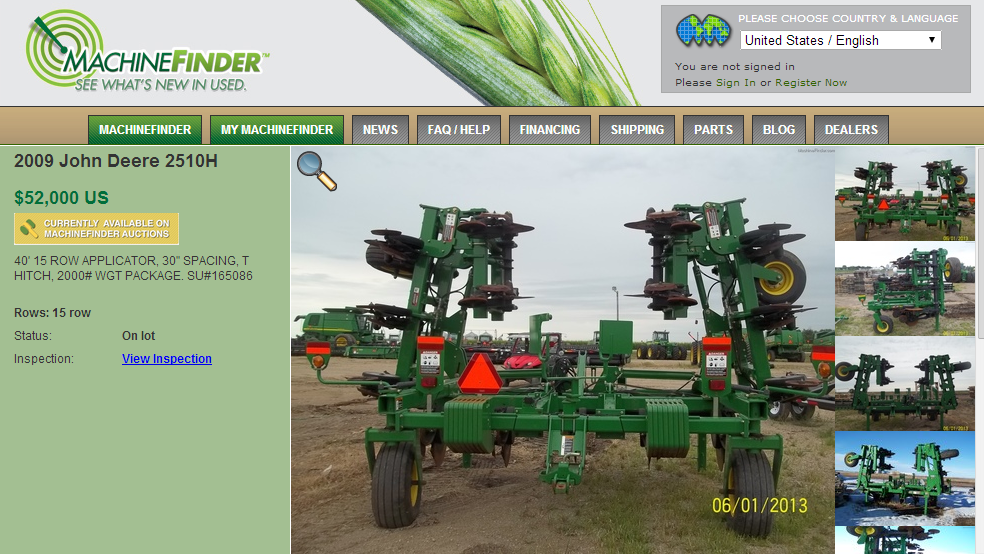 Let's walk through some of the steps that need to be taken prior to having bidding access as well as some features of the new site.