Though we may be in the dead of winter, growing season will be here before you know it. For many crops grown in the U.S., such as spring wheat, corn, cotton, or soybeans, planting season begins in either March or April. The window for planting is a small one, and the acreage that needs to be covered is enormous. So, to help you get ready for this year's growing season, we've put together a gallery of all the John Deere farm equipment you'll use to plant your crops. Enjoy!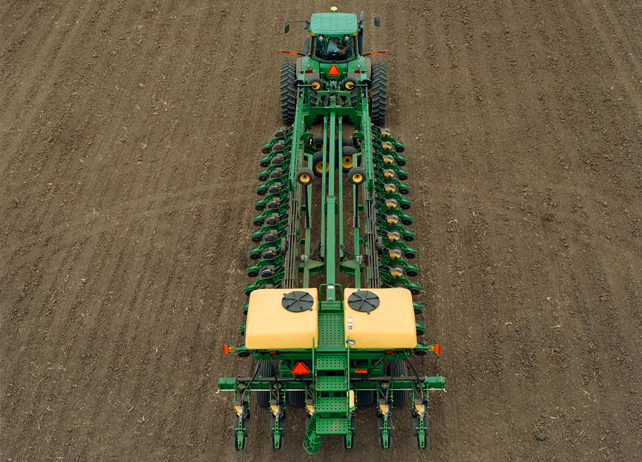 This is the John Deere DB80 32R30, one seeder of the DB series, that features a central commodity system (CCS) seed delivery. It has an increased seed capacity, bulk fill capability, and a thorough clean out so no product goes wasted.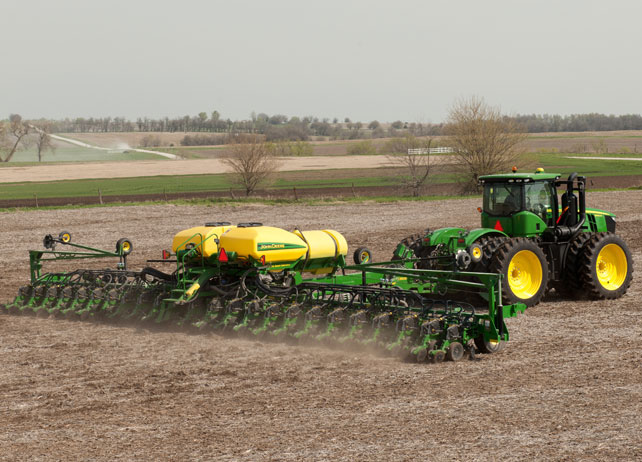 The John Deere DB60 36R20 is also a new product in DB line. This model has a 60 foot toolbar, 36 rows on 20 inch spacing, and MaxEmerge™XP row units.  The MaxEmerge™ XP row units have increased strength and long wearing parts and they're easy to service.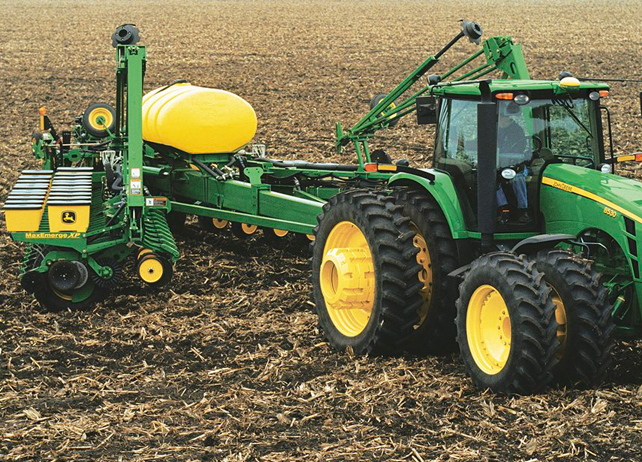 The John Deere 1770 12R30 is one of the smaller planters John Deere offers but will still help you get through growing season. Sowing crops into a field can be easily accomplished with this small but strong machine.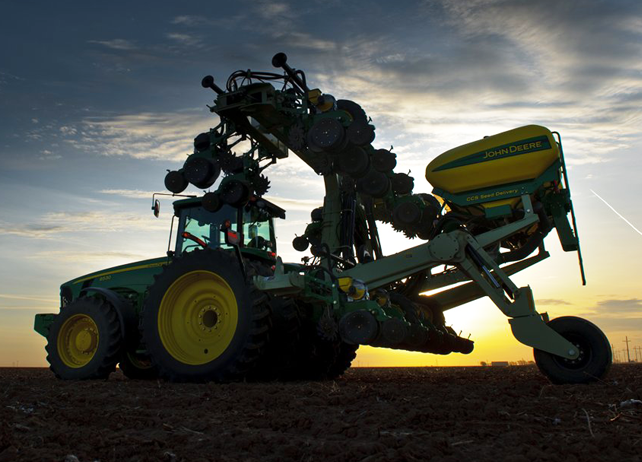 The John Deere 16Row40 offers ease of use with its integral planter. It's one of the first John Deere integral planters that has a CCS and dual tanks that can hold up to 100 bushels of seed.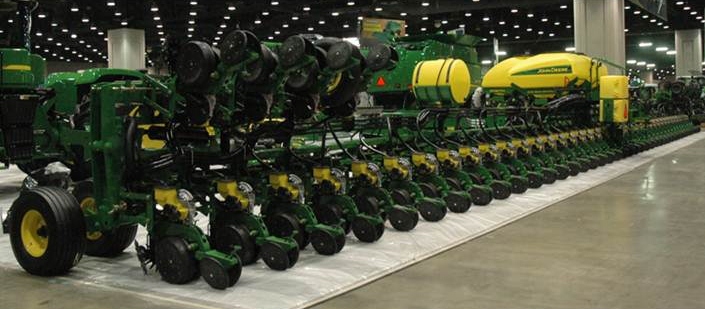 Of course we couldn't browse John Deere planting equipment without taking a look at the DB120. Released in 2009, its 48 rows make it the world's largest planter. The DB120 is a serious machine for some serious planting.
Growing season will be here in a few short months. If you weren't already excited for the season to begin before scrolling through our image gallery, we hope taking a look at some of these machines has gotten you fired up! Planters signal the beginning of the farming process, so look forward to all the planting ahead as well as all of the crops your efforts will yield.
If you enjoyed this post, check out more like it on our Facebook page!