With spring  on its way soon, we wanted to look to greener pastures and warmer times.  Sit back and enjoy the visuals we've put together for you – from tulips to sunflowers, the radiance of a field full of flowers as the backdrop to a John Deere tractor is a sight for sore winter eyes.  We've put together a collection of our favorite John Deere flower field photos, organized by flower:
Tulips
There is something classic about the look of a classic John Deere tractor against the colorful beauty of a field of tulips.  Check out some of these memorable scenic photos that make all of us want to live closer to the land: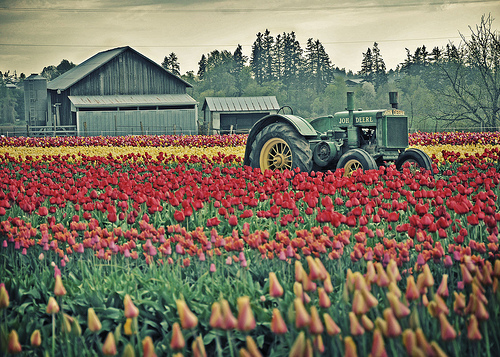 (Credit)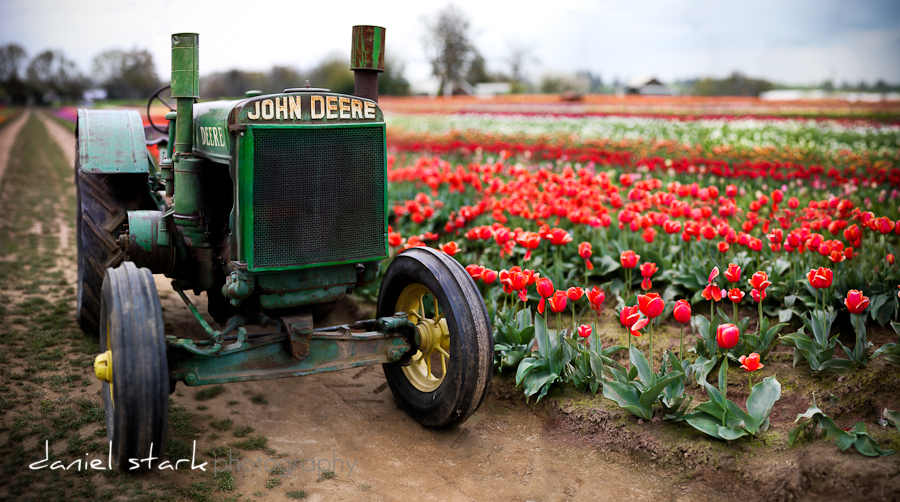 (Credit)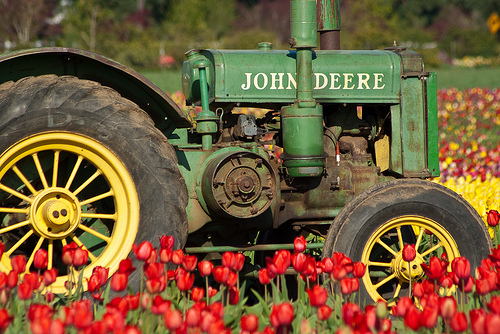 (Credit)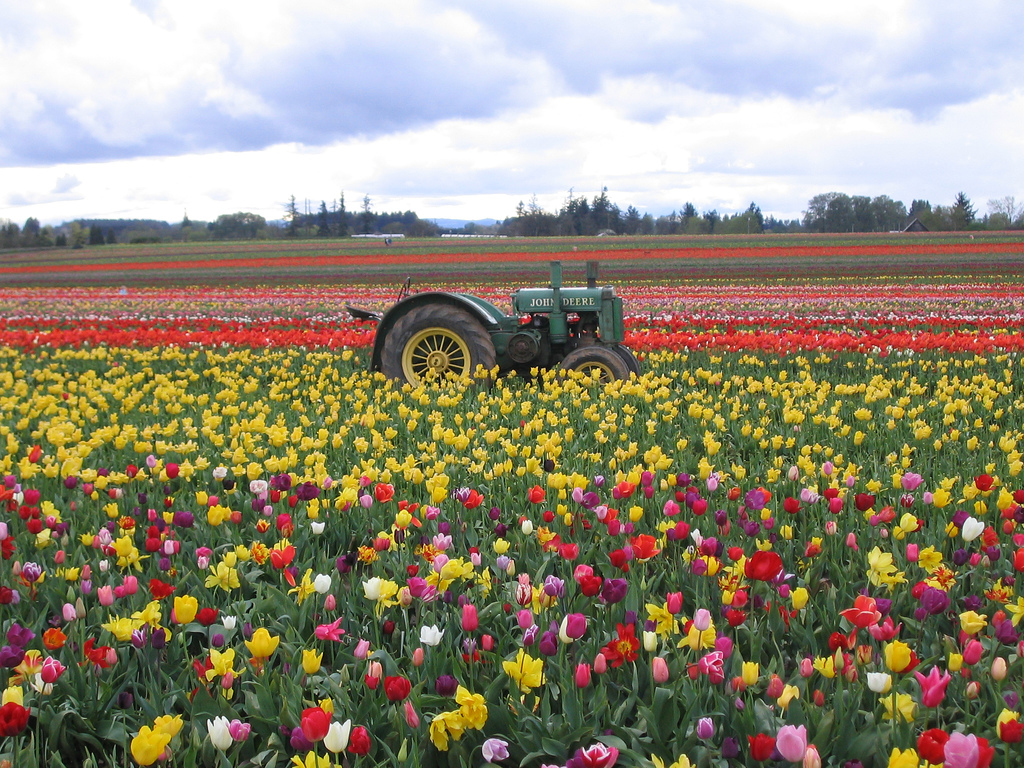 (Credit)
(Credit)
Mums
Just a hint of tractor in the backdrop of this amazing photo with a classic Deere logo on a flower pot  is sure to make you want to reminisce and break out your own photo album.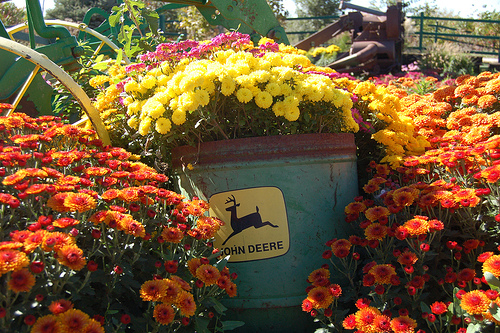 (Credit)
Roses
The simplicity of this photo really grabbed our attention.   A single group of roses brought into focus with a tractor wheel really stood out as original to us.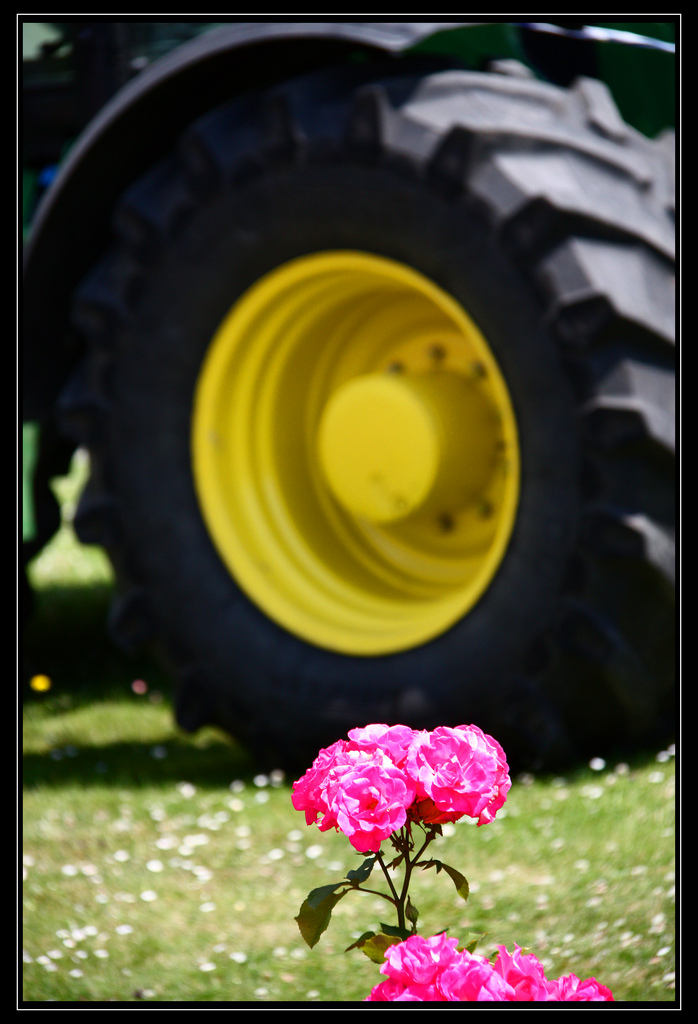 (Credit)
Sunflowers
When gazing at the natural beauty of a field of sunflowers against a Deere in the background, you can see how the John Deere yellow and green blend right into nature: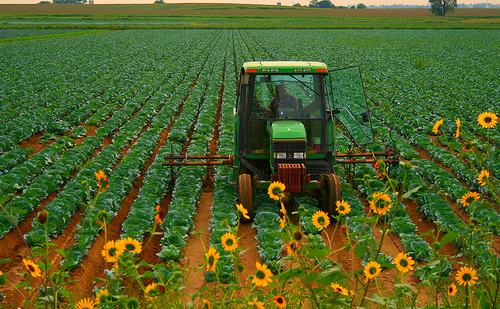 (Credit)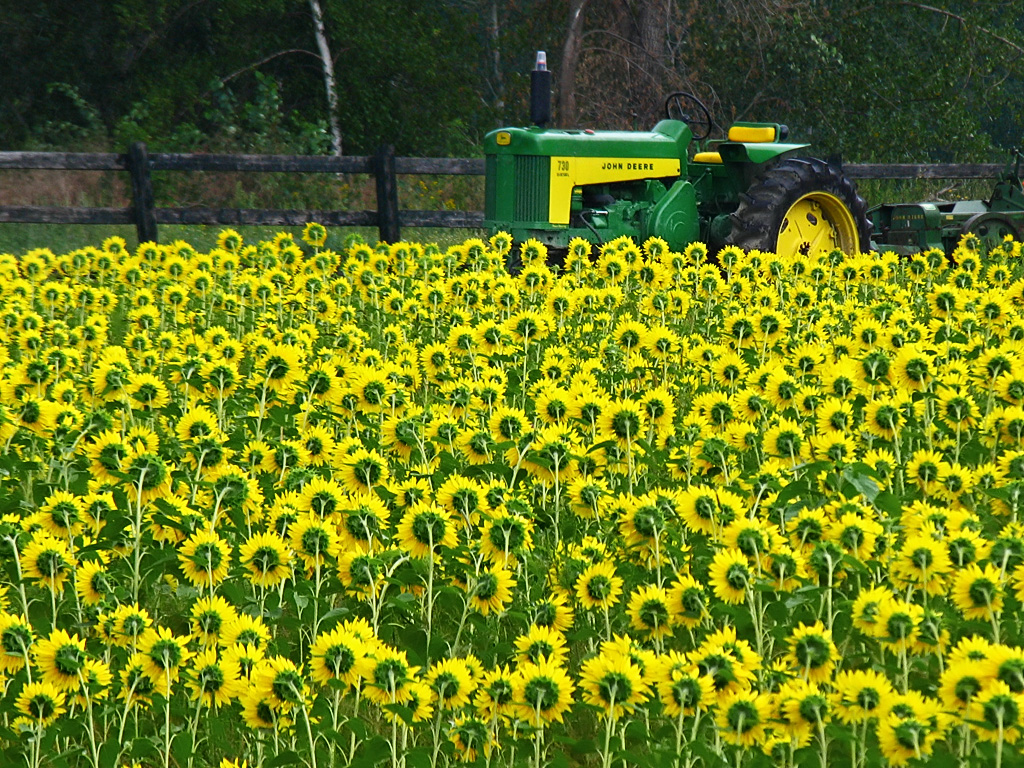 (Credit)
What's your favorite photo? Have any great shots of your own? Lets us know in the comments.