An all-purpose tractor like the John Deere 6170M is the perfect piece of equipment for multiple operational needs thanks to its ample power and versatility. Whether you need the assistance of a front loader or hay baler, there is no task the Deere 6M models can't tackle.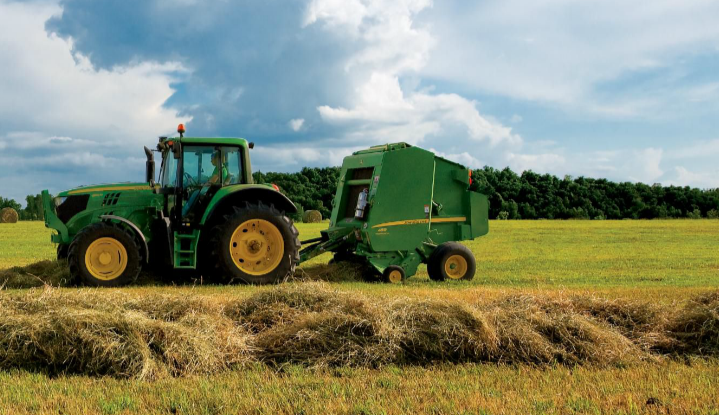 For municipal operators or commercial contractors, the most valuable piece of equipment is one that can adjust to a variety of jobs and situations. The John Deere 6170M tractor in particular is recognized for its strength and versatility and is designed to match operator needs.
So what gives the John Deere 6170M tractor its power and versatility? Let's take a look.
POWER
The 6170M is designed with top of the line technology, parts, and materials. The PowerTech™ PVX engines react to speed and power demands to give a boost of horsepower when needed without wasting fuel.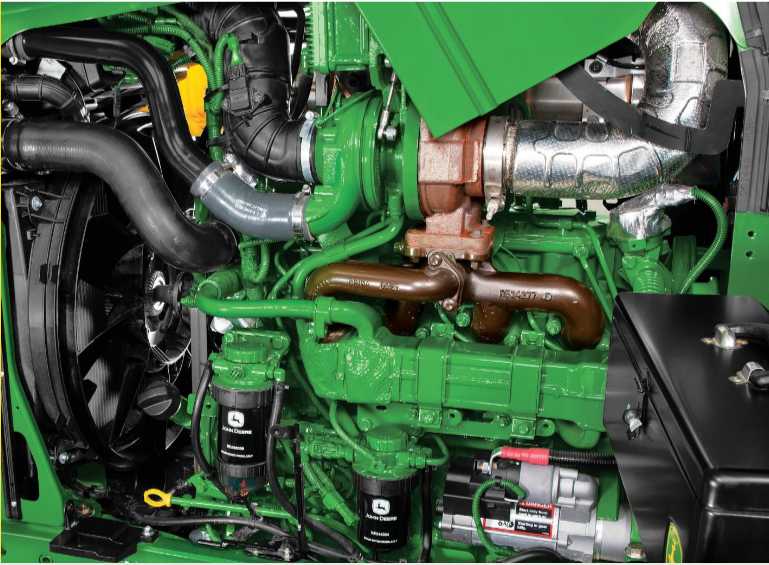 Oil-cooled PTO and PowerFill™ brakes allow for smooth engagement and reliable stopping at the switch of the clutch. These brakes and clutches last longer and give the operator maximum control over the machine. The PowerFill™ brake system comes standard with the John Deere 6170M tractors to reduce the amount of pedal force needed to brake quickly and safely.
The hydraulic design of the JD 6170M gives it sensing capabilities that are responsive to load weights. With heavy loads, a high-pressure response will be initiated and then returned to low-pressure when power isn't needed. This features reduces the load on the engine, improves fuel efficiency, reduces internal leakage, reduces hydraulic noise, and there is less strain on the hoses and seals.

The PowrQuad™ transmission is a standard feature of the 6170M tractor that delivers four, clutch-free shifts to give you the ability to maneuver your machine with ease, perfect for loader tasks. PowrQuad™ gives the engine of the 6M series an even higher level of performance.
VERSATILITY
The combination of engine and hydraulic power make the 6M series capable of carrying out tasks like snow removal, along with heavy-duty material handling. By offering both engine and hydraulic power, the John Deere 6170M can be used for construction and agriculture jobs; these two industries require different levels and placement of strength. Typically, you would choose a tractor with a specific type of power system, but this line of equipment doesn't make you choose.
It's everything all in one. The only choice you need to make is deciding which model will best accommodate your tasks. Along with the versatility of the power sources, the John Deere 6170M tractors are compatible with all types of Deere tractor attachments.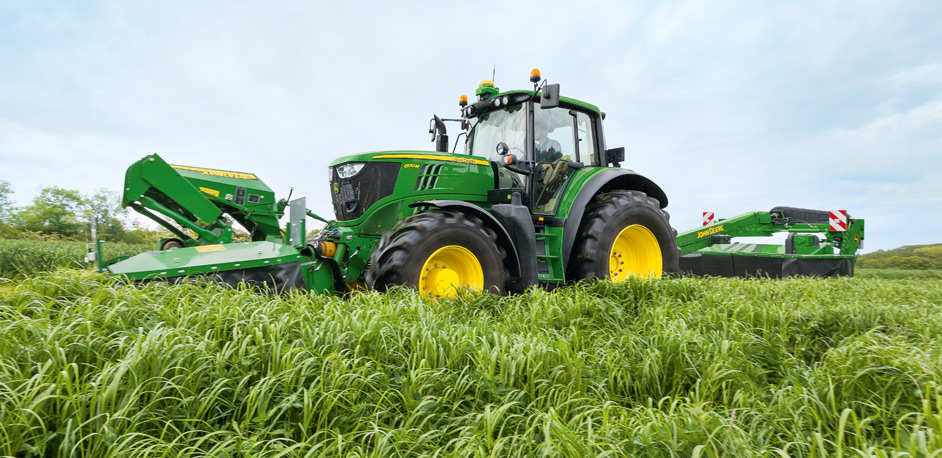 The John Deere 6170M tractor has the ability to adjust to almost any task making it one of the most valuable tractors for sale today. Whatever tasks you have at hand, you can be sure that the JD 6M series has you covered. 
If you enjoyed this post read more like it on our Facebook page!
You might also like: