Have you ever wondered how an expansive, 18-hole golf course keeps every inch of the fairway and green perfectly trimmed? The answer is with a wide range of John Deere turf equipment, the Gator turf vehicles in particular. John Deere Gators are equipped to tackle all kinds of tasks and elements without harming the environment, the operator, or the vehicle itself.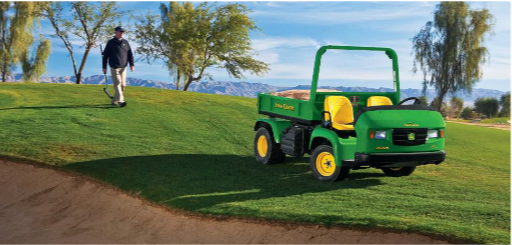 What makes the John Deere Gator Turf Vehicles so ideal for maintaining the lush, pristine look of a golf course is their capacity to tread lightly across the grass. Unlike other lawn and turf utility vehicles, the tires and frame of the Gator vehicles are lightweight to prevent them from packing down grass or leaving tread marks. This allows operators to cruise from hole to hole without disturbing the course aesthetic.
There are 3 models of John Deere Gator Turf Vehicles: the TX Turf, the ProGator, and the TE 4X2 Electric. Check out what all 3 have to offer the upkeep of your golf course.
1. Gator TX Turf: The cargo box of the TX Turf is designed with a pick-up truck style tailgate that allows loads that exceed the 16.4 cubic feet measurements to be hauled without the risk of falling out. There are also removable side panels to give operators the option of carrying materials on a flatbed. In fact, materials such as soil, sand, garbage, etc. can be hauled in the versatile cargo box.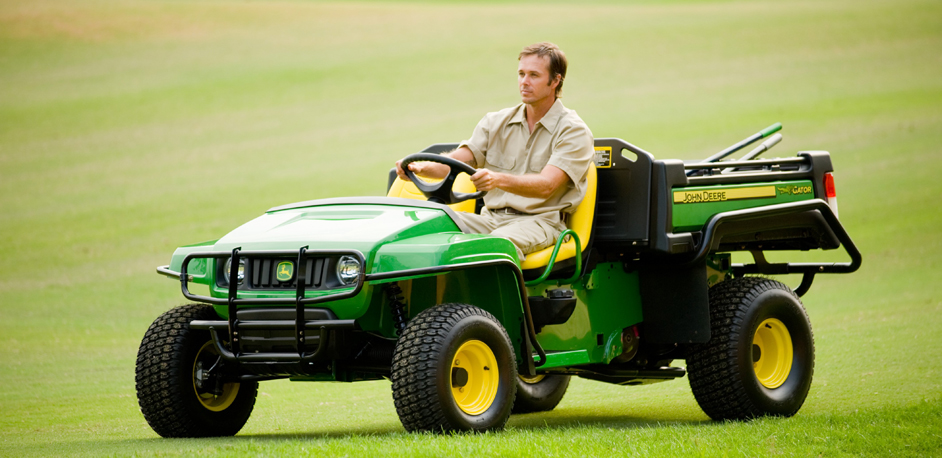 2. ProGator™: This utility vehicle is intended for golf courses that are made up of hills, slopes, and uneven terrain. The ProGator is a highly powerful and strong Gator model yet it drives as easily as a car over any obstacle the course has to offer. With a 4251-lbs. payload capacity there is no end to what the ProGator can haul. For landscaping jobs that require heavy equipment like aerators or seeders, this utility vehicle can transport cargo from point A to point B without putting any strain on the frame. Thanks to the hydraulic disk brakes and front and rear end suspension, even the heaviest loads won't disrupt the ProGator's ability to maintain speed and stop on a dime.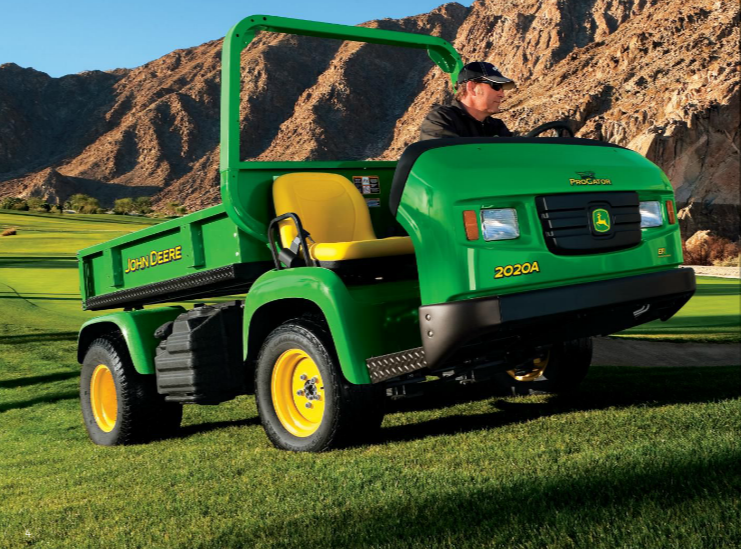 3. Gator TE 4X2 Electric: No fuel needed for this electric vehicle. The Gator TE 4X2 Electric can run all day on a single overnight charge without any fuel emission or consumption. Despite having an electric engine, this utility vehicle still packs just as much power as the TX model and can carry up to 500 lbs. The advantage to using the electric model is its reduced dependence on fuel, which saves money and resources. The quiet hum makes it practically inaudible which means if it needs to be used on the course during operating hours, it won't disturb anyone's golfing focus.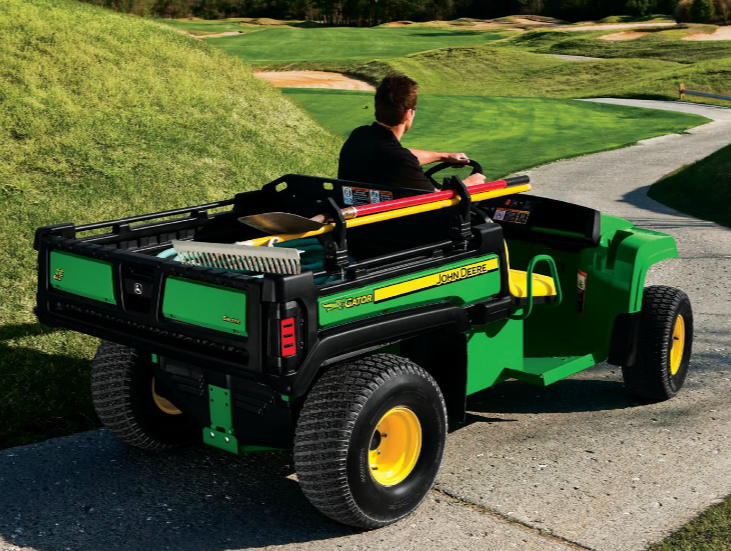 Each of these 3 Gator Turf Vehicles has something to offer every golf course. With their lightweight design for driving over pristine grass and high payload capacities, these Gators are essential and versatile pieces of equipment for maintaining all landscaping tasks on the golf course.
If you enjoyed this post read more like it on our Facebook page!
You might also like: