There are many factors that go into maintaining a healthy lawn. The lawn needs an adequate amount of sunlight mixed with rain, as well as any additional special attention from the person responsible for the continuous upkeep. However, the equation for success doesn't stop there; the right tools need to be on deck, including lawn maintenance equipment ready to conquer any task that stands in the way.
Throughout 2013, John Deere and Company (U.S) has announced three additions to their already comprehensive offering of lawn maintenance equipment. Let's take a look at what's hot off the assembly line in 2013, and how each piece of equipment can assist in making your lawn the envy of the town.
Flex Fuel ZTrak™ Commercial Mower: This model was introduced in early July, offering an alternative fuel option for landscape contractors. The Z925M Flex Fuel is compatible with ethanol blends up to E85, giving contractors an alternative fuel option for their fleet.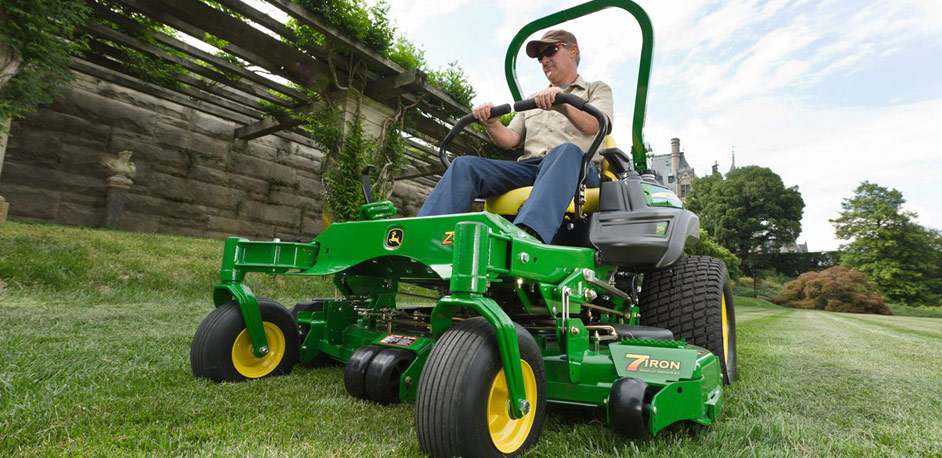 Other key features include:
24.6 hp electronic fuel injected engine
Top-speed of 10 mph
Offered in 54 and 60-inch widths
Equipped with 7-Iron deck
Isolation seat
John Deere EZtrak Zero-Turn Radius Mowers: The Z235 and Z255 EZTrak mowers were introduced by John Deere back in February, with special attention geared towards adding speed to the mowing process, making cutting more efficient. These machines have 180-degree spin capabilities, providing supreme maneuverability, reducing the number of passes needed to complete a job.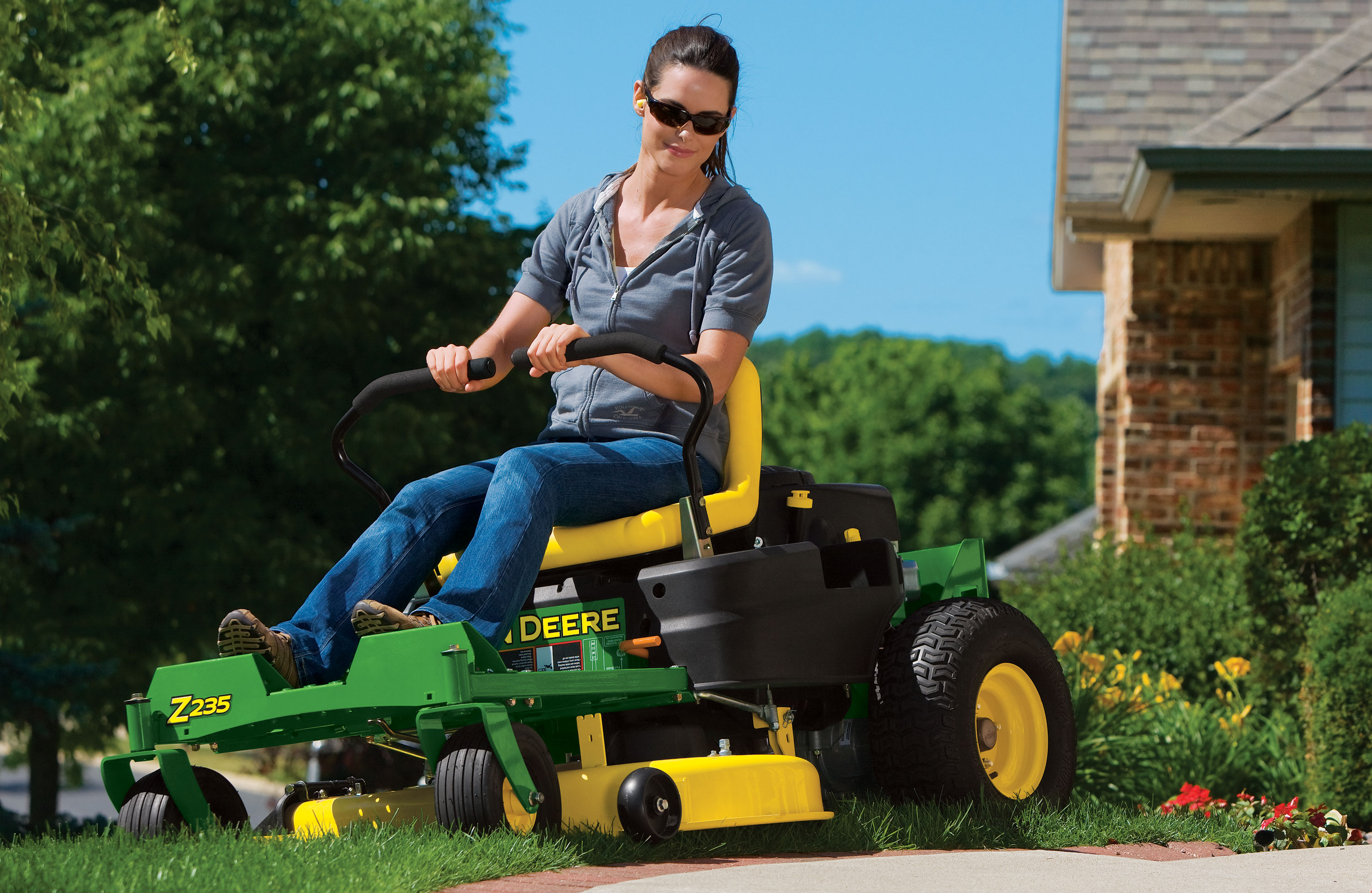 Other key features include:
7 mph operation
42–inch deck (Z235) and a 48–inch deck (Z255)
John Deere Edge Cutting System
John Deere X700: News was made again in February as the X700 model was introduced, boasting a number of technological advances that aim to make lawn care less of a task. The X700 includes 54–in. and 60–in. high–capacity mower decks that are drive–on/drive–off, featuring AutoConnect™ technology, allowing the operator to attach or remove a mower deck on the tractor.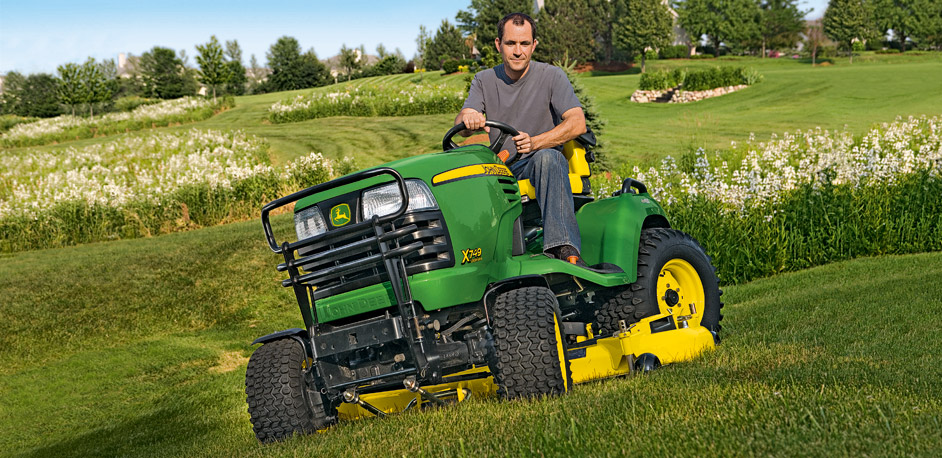 Other key features include:
TwinTouch foot controls
John Deere iTorque
22– and 25.5 hp gas and 24 hp diesel engines
Hopefully this post provided a helpful snap-shot of Deere lawn maintenance equipment that's new to the scene in 2013. What are some of your favorite pieces of equipment that make lawn care a breeze?
Feel free to let us know, or check out additional posts by visiting our Facebook page as well as our new Google+ page!