Farmers are always seeking new strategies to use their data to maximize yield and make more informed business decisions. By sharing successful agriculture stories with one another, they are able to apply others' unique strategies to improve their own farming operations.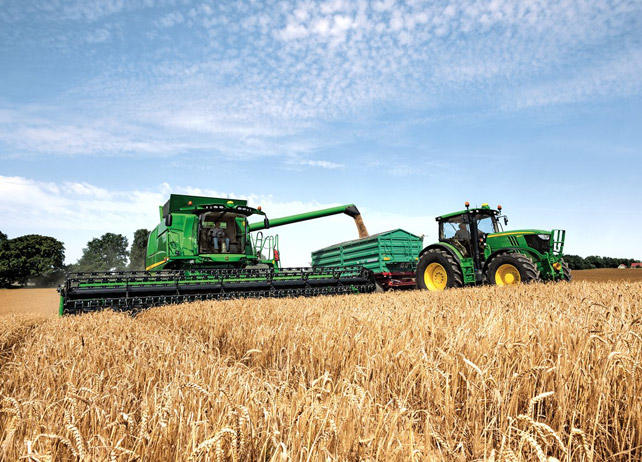 For farmers who are facing common challenges, want to become better managers, or want to stay on top of the always changing agriculture landscape, we've put together a video gallery sharing agriculture stories to inspire you.
https://www.youtube.com/watch?v=e5dgSEs7i20&index=6&list=PL53834A5210A01DE7
Farmers are working hard to turn data into knowledge in their operations. For this reason, they are utilizing new tools and technologies in ways that they have never before.
Jason Schatzke is a North Dakota corn, soybean and sugar beet farmer who uses Remote Display Access to manage multiple peices of agriculture equipment and turn data into knowledge. Watch this video to learn more about how similar strategies could benefit your farm!
https://www.youtube.com/watch?v=zMlccKNz4Hs&index=2&list=PL53834A5210A01DE7
Gathering valuable information in one place is important to better manage your operations and make more informed business decisions. However, a lot of farmers still struggle to pull all of this information and put it to good use. In this video, Todd Dorn, an Illinois grower, shares his data collection techniques and use of Operations Center to help determine costs and profitability for every acre.
https://www.youtube.com/watch?v=CArbdoyIstI&index=7&list=PL53834A5210A01DE7
In today's day and age, technology is being used across agriculture in new ways. But, the focus remains to be on finding a better use of the resources to maximize yield. One resource that is getting more attention is water.
In this video, you'll hear from the folks at Peterson Seed Farm in Nebraska about how they are using a technology Field Connect to measure the water they're applying and how much they're getting into the effective root zone for the crop they are raising.
https://www.youtube.com/watch?v=GjPbVTNMib4&index=5&list=PL53834A5210A01DE7
Wireless Data Transfer is probably the biggest trend to catch on, as more farmers are looking to deploy this technology across their operations.
Justin Yepsen works with Crop Production Services out of Illinois. In this video, he explains how he uses Wireless Data Transfer to better work with his customers and provide them with the information they need in a much more timely and more effective manner.
https://www.youtube.com/watch?v=flOThL4x-oc&index=85&list=PL53834A5210A01DE7
Managing a large fleet of equipment and many employees is easier than ever before, thanks to new web based technologies like Wireless Data Transfer and Remote Display Access. Travis Senter, from Senter Farms and Holthouse Farms in Arkansas, shares how he has found new ways to monitor employees and manage efficiencies in his daily operations.
While the industry is constantly changing and deploying new technologies, it's important for farmers to share their agriculture stories with one another, stay on top of trends and consider new strategies.
We hope this video gallery offered you some valuable insight to inspire your farming operations. If you enjoyed this post or want to read others, feel free to connect with us on Facebook, Twitter or Google+!
You might also like: