According to Merriam-Webster, "utility" is defined as "the quality or state of being useful." With that definition in mind, John Deere stays true to the meaning with each utility tractor they produce. While Deere's utility tractors are useful all on their own, the addition of attachments can bring their usefulness to new heights.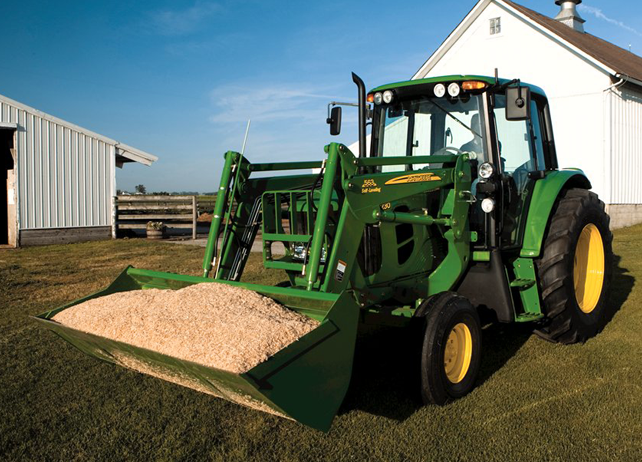 When paired together, John Deere tractors and utility loaders are both productive and user friendly. The following pieces of John Deere material handling equipment should be considered for use by those that need to do work on hobby farms, tree nurseries, landscaping, feedlots, dairies and more.
John Deere 512 Utility Loader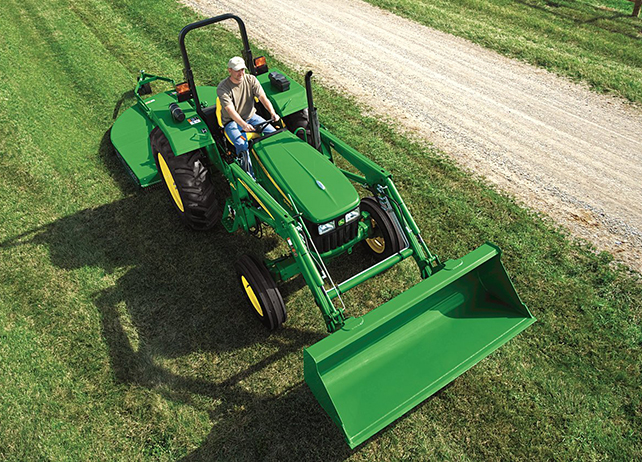 Utility tractor owners should consider the 512 if they do not need the loader to be taken off for regular use of the tractor (when loader is not required). Normal mast and mounting frame components are wrapped into one component and are solidly mounted to the chassis.
John Deere 562 Utility Loader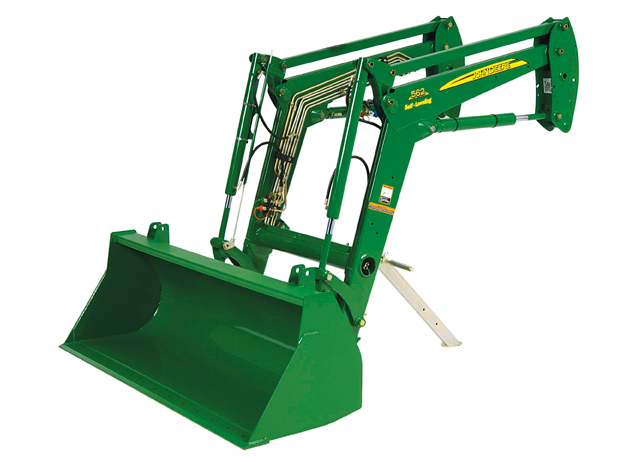 With a design based on that of the 563 Farm Loader, the 562 features a global carrier that's designed to speed up and simplify the attachment changing process. An optional skid steer carrier provides increased versatility for those demand a bit more.
John Deere 673 Utility Loader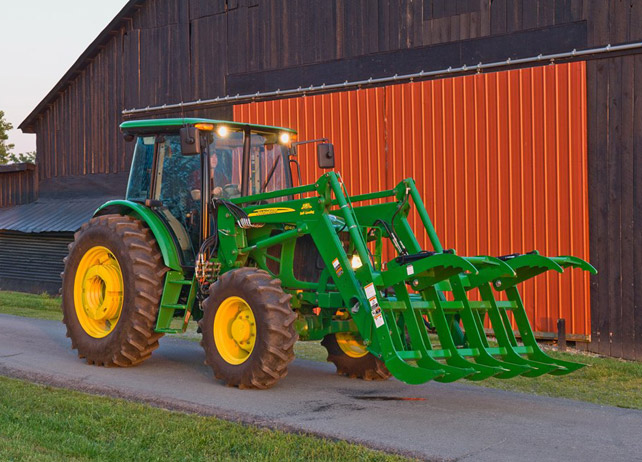 The defining feature of the 673 Loader is its high-mast parking system. The parking stands are nestled inside the torque tube, ensuring they don't inhibit visibility or reduce lift height by getting hung up on objects when the loader is up at its full height.
The New H Series Utility Loaders 
Deere's all-new H Series Utility Loaders (H240, H260, H310, H340) Were designed to meet the requests of Deere customers and the challenges that are presented by evolving tractor models. The H Series brings all the strength of the aforementioned loaders, combined with added ease of use, more visibility and quicker cycle times.
Single-point hydraulic connections save operators time while removing connection error with minimal chance of oil loss (plus, electrical connections are integrated)
The false rod bucket cylinders call for a smaller displacement of oil on the high end of the cylinder, allowing for much faster dumping.
Concealed oil lines (run through the boom arm and torque tube) protect the system and offer a sleeker appearance.
Cast steel components provide added strength.
Low torque tube position improves overall visibility from within the cab.
The loader suspension system (LSS) enhances the smoothness of the ride when transporting heavy loads over rough terrain.
Parking stands and pins are integrated on the loaded (no more loose parts).
Final Thoughts
On top of it all, these tractor loaders hold great resale value due to their durable build. If you're interested in purchasing or learning more about used tractor loaders, visit MachineFinder.com!  Hopefully this post provided some insight into the value that can be added to your tractor with the addition of John Deere material handling equipment.
If you enjoyed this post or want to read others, feel free to connect with us on Facebook, Twitter or Google+!
You might also like: