The John Deere 1025R is a wonderful sub-compact utility tractor option for those looking to get a variety of jobs done. From its inclusion of 4WD and power steering to its open operator's station, this machine is guaranteed to help customers work through their list of chores with ease. This piece of equipment also boasts a high level of versatility, something which is achieved through its ability to support a wide range of attachments.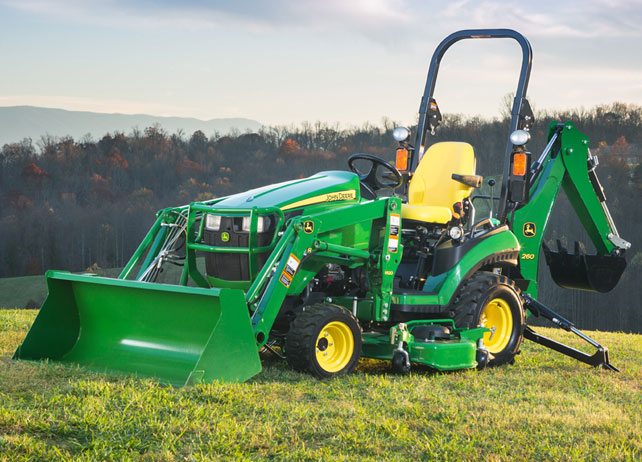 John Deere 1025R Attachments and Accessories
The attachments available for the John Deere 1025R include everything from tire chains to hood guards. Let's take a look at some of the options that you can add to your machine today.
Hitches
The iMatch Quick Hitch bushings and iMatch Quick Hitch Category 1 hitch are both available for the John Deere 1025R. They quickly attach and allow the tractor to tow several different implements, helping to grow the list of tasks that this machine can take on.
Weights
Several weights are available for the John Deere 1025R tractor. The 50 lb. cast iron wheel weight, 50 lb. wheel weight (rear plastic) and 72 lb. cast iron starter wheel weight can all be used with the John Deere 1025R. There are also bracket extension kits and mounting hardware available for all of the weights.
Hood Guards
The standard hood guard and deluxe hood guards are some of the 1025R attachments you may want to consider if you're looking for added protection. They each wrap around the hood to provide even more coverage.
Wheels and Tires
The list of 1025R attachments includes both turf and industrial tires for the tractor. This gives operators various options, depending on what type of terrain they will be working on with the machine. The turf tires ensure that the tractor's weight is spread over a large area for more flotation, and the industrial tread offers more traction while reducing turf damage.
Hydraulics
The power-beyond kit, rear-hydraulic kit, and third selective-control-valve (SCV) are all available for this sub-compact tractor model. The power-beyond kit includes rear-mounted hydraulic couplers, while the rear-hydraulic kit routes the duel mid-SCVs to the rear of the tractor. The third selective-control-valve kit may be ideal for individuals who do not want a handle that interferes with the seat. Its couplers are mounted in the rear, and it has one set of outlets.
Light Kits
The auxiliary rear work light kit, forward-lighting Kit, LED work light kit, warning-light brush guards, and working-light brush guard kit all work with the tractor. These John Deere 1025R attachments can provide illumination from before sun-up to after sundown.
Weather Protection
The weather protection umbrella and ABS plastic canopy are available for the John Deere 1025R, providing users and their tractors with adequate protection from the elements.
Engine
The engine block heater adapter enables faster engine startup in cold weather. Additionally, the engine coolant heater kit is compatible with the John Deere 1025R.
If you have any questions about the John Deere 1025R and available attachments, you can contact your local John Deere dealer.
If you enjoyed this post or want to read others, feel free to connect with us on Facebook, Pinterest, or Twitter!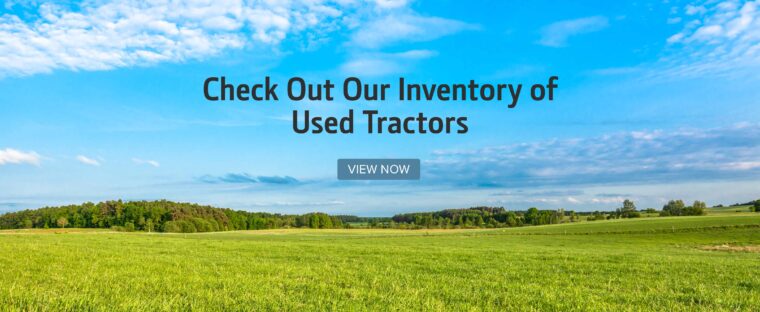 You might also like: