Thanks to full-time four-wheel-drive and a host of other features, the John Deere X758 is a great option for handling property care tasks, even across rough terrain. Backed by fine-tuned engineering and many features of its own, the John Deere 1025R is also an effective piece of equipment for just about any project that can be encountered on a property.
Want to learn more about our inventory of John Deere equipment? Click here to contact your local dealer!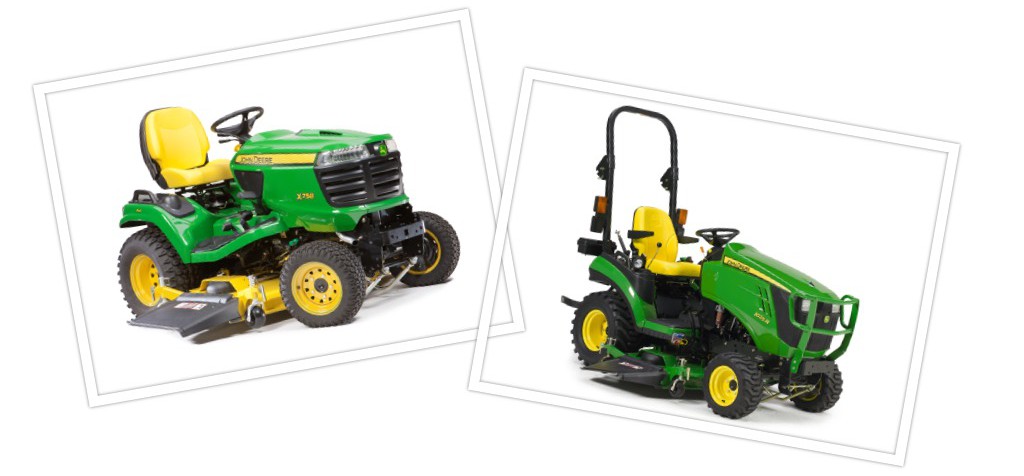 These two models are very popular among the Deere customer base and we've seen buyers and existing customers looking for information to understand what's similar and different between the two. With this in mind, we've put together a John Deere X758 vs. 1025R model comparison. Let's have a look:
Engine
The John Deere X758 hosts a 24 hp (17.9 kW) liquid-cooled, three-cylinder diesel engine that provides exceptional torque. The engine's intake air is passed through screen panels (on the right and left sides of the tractor) that keep large particles from entering the air cleaner or radiator.
The 1025R is powered by a 23.9 hp (17.8 kW) tier-4-compliant isolated Yanmar® TNV clean and silent diesel engine. The engine's high-torque reserve provides the necessary power under a heavy load while also remaining fuel-efficient.
Operator Station
The tilt-style steering wheel on the X758 can be adjusted to six different positions with the push of a lever, with the full-up position making it simple to get on and off the machine. The 21-in. high-back seat rests on air-ride suspension and can also be tilted, allowing operators to angle the seat for comfort. Foot pads reduce the amount of vibration felt during use, and operators can also utilize the toolbox, cup holder, and 12-V outlet that come standard.
The 1025R's operator station was designed with comfort in mind, offering handrails on each fender for an easy on-off process and plenty of room for a day's worth of work. Equipment controls can be found next to the fenders for operator convenience. Thanks to the operator presence system, the 1025R's engine will turn off if the transmission or mid- or rear-power take-off (PTO) is engaged. Like the X758, the 1025R also includes a 12-V outlet and beverage holder.
Steering
The X758 has a 25-in. turning radius backed by hydraulic power steering, making it a good option for those that need to get around in tight spaces effortlessly. The 1025R comes equipped with hydrostatic power steering as standard equipment, making it easy to steer even at low engine speeds.
Frame
The John Deere X758 is constructed with a full-length, welded C-channel steel frame that allows it to handle heavy equipment. A Quik-Tatch™ weight bracket is designed into the front of the frame, making it possible for operators to add up to 168 lbs. of weight when necessary.
The engine on the 1025R is isolated from the frame and transmission, reducing vibration. This design provides protected mounting to support loader usage. The front Quik-Tatch™ hitch bolts on to the frame, making it easy to install attachments like blades, brooms, or blowers.
Serviceability
The X758's one-piece hood design is easy to open and remove. There is also a service interval decal inside the hood to assist operators. The 1025R has an easy-to-open hood as well, thanks to a gas-lift spring that eliminates the need for a prop rod.
We hope this post provided the information needed to understand what's similar and different between the John Deere X758 and 1025R. If you're looking for more information on these models, take a look at the following posts:
If you enjoyed this post or want to read others, feel free to connect with us on Facebook, Twitter or Google+!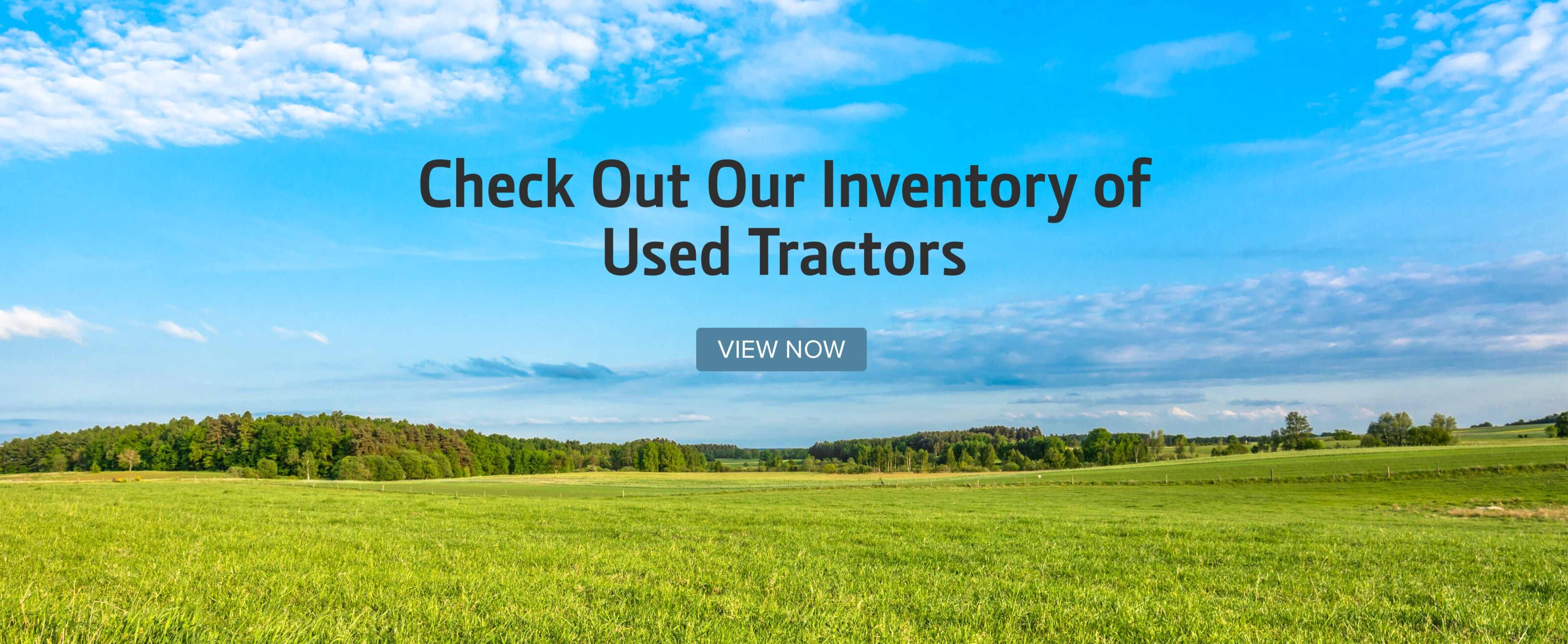 You might also like: