John Deere offers a variety of X700 Series lawn tractors, as we've explored in the used lawn mower guide. With this in mind, we pulled together some of the most popular articles that highlight features, attachments, and more about the X700 Series tractors. Take a look and see how you can start using your X700 Series model to your advantage!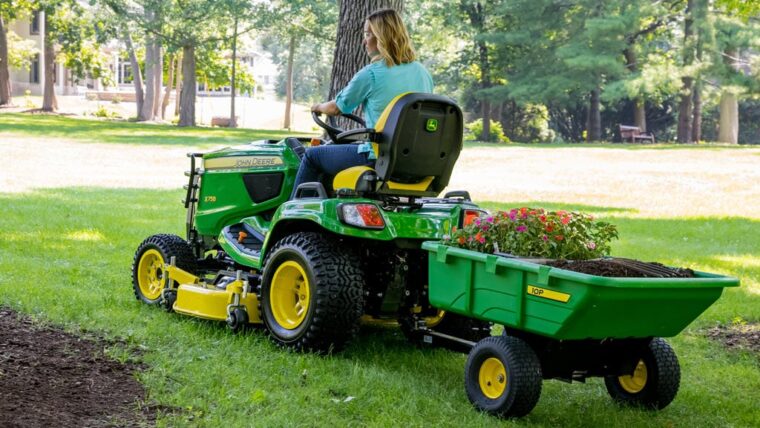 Taking a Closer Look at the Features of the John Deere X730
Whether you have a small or large lawn, finding the right riding mower can help you make mowing a task to look forward to. The John Deere X730 is a mower you will want to consider if you are in the market for a durable, efficient machine do you can tackle your lawn with ease. It comes with a four-year/700-hour warranty for the entire vehicle. Its heavy-duty welded frame means that it is made to last.
John Deere X750 Attachments to Take on Spring Projects
If you are the proud owner of an X750 Series John Deere tractor, you will want to take advantage of several attachments that are available for your machine. In the spring, there are a wide array of tasks you'll need to tackle. This may include mowing your lawn, removing debris, and more. Read the article to discover some John Deere X750 attachments that can help you get the job done.
John Deere X758 vs. 1025R Tractor Comparison
Thanks to its full-time four-wheel drive, in addition to a host of other features, the John Deere X758 is a great lawn mower option for handling property care tasks, especially across rough terrain. Backed by its fine-tuned engineering, as well as many features of its own, the John Deere 1025R is also an effective piece of equipment for any project that can be encountered on a property. These two models are quite popular amongst the Deere customer base. Discover what's similar and different between the two by reading the article linked below.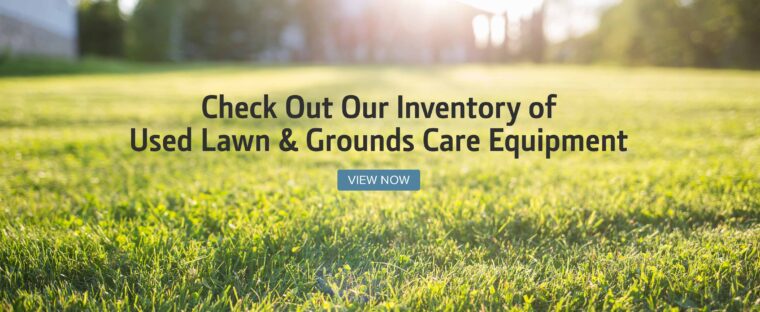 A John Deere X710 vs. X730 Model Comparison
There are several John Deere lawn tractors you can choose from – but how can you narrow down your choices? By comparing the John Deere X710 vs. X730, you can get an idea of what the company's lawn tractors have to offer. Both models (the X710 and X730) have strong frames, as well as powerful engines, and precise mower decks. But, what else can they offer? Read the article to find out.
Image Gallery: The Complete Series of John Deere X700 Mowers
When spring arrives, it's time to start thinking about different equipment and techniques you can use to prepare your lawn for a healthy season ahead. John Deere's X700 mower series includes multiple unique models that allow the operator to complete a wide variety of yard chores. This includes loader and landscaping work. Each model has different features to enhance comfort, convenience, and performance. Read the article to discover some snapshots of each model that will make yard maintenance a breeze.
How to Install Hydraulic MulchControl on X700 High-Capacity Mower Decks
With John Deere Hydraulic MulchControl, mowers can now switch back and forth between discharging and mulching, which gives them more versatility out in the yard. The MulchControl Kit also comes with a set of blades that are designed for bagging, which makes cleanup a breeze. How do customers install Hydraulic MulchControl? Read this article to discover some tips for integrating the system into an X700 Signature Series Mower.
John Deere X730 Attachments for Additional Versatility
The John Deere X730 attachments can help you to transform your machine into a more versatile, efficient part of your collection. Everything from utility carts to ballast boxes can be used with the John Deere X730 to help you be more productive during the workday.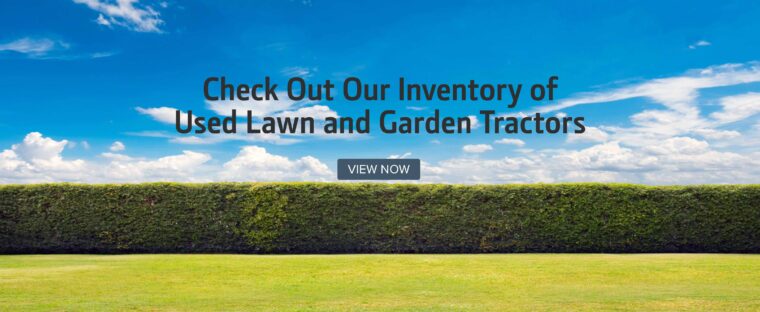 Final Thoughts
With all the features, attachments, and add-ons the X700 Series lawn mowers have to offer, utilizing this series of machines can help make owners less nervous. In the gallery above, you can explore all aspects of the X700 machines so that you make the most of your vehicle.
If you have any questions about John Deere X700 Series models, you can contact your local John Deere dealer.
If you enjoyed this post or want to read others, feel free to connect with us on Facebook, Pinterest, Twitter, or Instagram!
You might also like: