If you're the proud owner of an X750 Signature Series tractor from John Deere, you'll want to take advantage of the several attachments available for your machine. This spring, there will be a wide array of tasks you'll need to tackle once the warm weather arrives.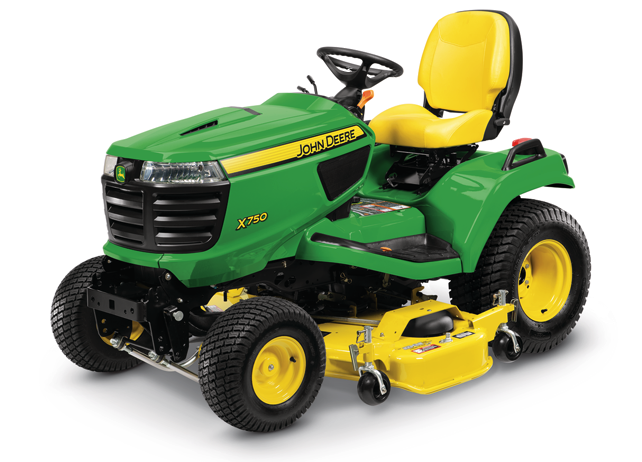 Let's take a look at some of the John Deere X750 attachments that can help you get the job done.
Home Maintenance Kit
With the arrival of spring comes the need to give your tractor a quick tune-up. The home maintenance kit comes with an oil filter, oil quart, fuel filter, air filter cartridge and secondary element to get your equipment ready for the season.
Material Collection System
Out of all of the John Deere X750 attachments available, the material collection system is a must in the spring. It can help you clean up your yard for the first time this year, and it makes it easy to handle clippings and leaves.
Battery Charger
The fully automatic 1.5-amp battery charger is essential for owners who want to maintain their tractor over time. It automatically determines if a battery is 6 or 12 volts and adjusts accordingly. It also keeps the battery in good health, improving the longevity of the tractor.
Bucket Holders
These John Deere X750 attachments are essential in the spring as you look to do clean-up. They make it quick and simple to transport debris or plants as you work around the yard.
Grass Groomer
If you want to give your lawn a new look this spring, consider the grass groomer for X700 tractors. This lawn striping kit makes it easy to implement a pattern in your yard, and it's composed of strong, durable steel.
MulchControl
The MulchControl attachment is perfect for bag clippings and makes handling them a breeze. It gives you the ability to easily change to side discharge when necessary. MulchControl can be enabled with a handle located conveniently on the top of the mower deck.
Utility Carts
A wide array of utility carts can be attached to this tractor for all of your material transportation needs. Each cart is designed, painted and decaled to be compatible with other John Deere items. They are premium bolded and composed of high-density polyethylene for durability.
Weather Enclosure
Don't let spring showers slow you down. The weather enclosure for John Deere Signature Series tractors comes with dual hinged doors for easy entrance and double-zippered doors for protection.
If you have any questions about John Deere X750 attachments or other mower add-ons, contact your local John Deere dealer.
If you enjoyed this post or want to read others, feel free to connect with us on Facebook, Twitter or Google+!
You might also like: